District Mirpur: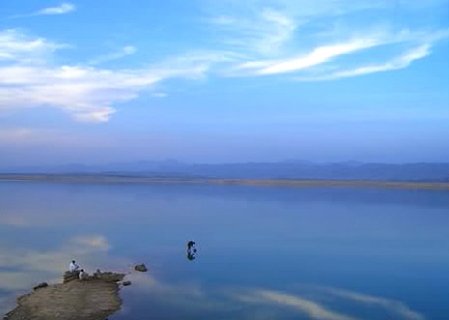 District Mirpur is located at the extreme South of the State and is linked with Pakistan and the districts of Azad Kashmir through several routes. District Mirpur comprises party plain and party hilly areas. Its hot climate and other geographical conditions closely resemble to those of Jhelum and Gujrat, the adjoining districts of Pakistan. The people of this area are basically agriculturists. During the last four decades a large number of people from this district have gone aboard, especially to United Kingdom. Today they are the major foreign exchange earning resource for Pakistan. As it adjoins the industrial cities of Pakistan,  the Government of Azad Jammu & Kashmir has successfully endeavored to develop it as an industrial place and promote private investment for establishing Textile, vegetable ghee, garments, scooters, cosmetics and many other industries. There are many boats are ferry service is available on rent to facilitate the tourists. AJKTOURS offer water sports activities, water sports boating and ferry services to its clients on cheap rates.
Mirpur:
Mirpur, the district headquarter is situated at an elevation of 459 meters A.S.L. It is linked with the main Peshawar-Karachi grand Trunk Road at Dina, a small town about 15kms short of Jhelum city. The construction of Mangla Dam converted the old Mirpur town into a big artificial lake and effected a population of about 50,000. But it paved the way for existing new Mirpur town situated on the bank of Mangla Lake. The city is well planned and buildings are mostly of modem design. Mirpur has developed into an industrial city very rapidly. All the basic amenities of life are available in Mirpur. Colleges, hospital, banks, shopping centers, hotels,telephone & telegraph units, forest, PWD, Industries and Tourist rest houses exist in the city. Bus and wagon transport services are also available.
Mangla:
Mangla is a small beautiful modern town. It is situated at a distance of 110Kms from Islamabad and is 15Kms short of Mirpur City. The construction of Mangla reservoir having perimeter of 100Kms and presence of Mangia and Ramkot Forset of Mughal period has turned this place into an attractive tourist spot. Mangia has special attraction for the tourists coming on short visits because of its proximity to Jhelum, Lahore and Rawalpindi/ Islamabad.
Things to do at Mangla Dam:
Ramkot Fort:
Picturesquely located on the summit of a hill, Ramkot Fort is built over the site of and old Hindu Shiva temple.3 sides of this hill top are surrounded by River Jhelum (ancient "Vitasta"). Excavations relics of the 5th and 9th century AD have been discovered near one of the temples. In the 16th 17th century AD "the Muslim rulers of Kashmir while safe guarding their boundaries built numerous forts. Ramkot , sitting atop at the confluence of the river Jhelum & Poonch is one of them. The sikh Maharaja of Kashmir further fortified Ramkot. Ramkot Fort is located on the opposite side of the Mirpur Town and one has to cross Mangia Lake one boat to reach there. A 10 minutes travel by road from Mirpur leads to Sukhian and nearby Arm water Sports Club from where boats are available for access to Ramkot Fort. It takes 45minutes to reach there.
mangla water sports club contact, mangla view resort pictures, water sports club are also available on Mange Dam.
For booking Call Now: 03455889945 or drop us an Email at [email protected]