Murree is located at a distance of 21.3 km, with an elevation of 2,291m. It takes approximately 1 h 13 min from Islamabad. It is famous for its scenic vistas pine and oak forests. The word Galiyat is derived from the word "Gali" while the word Murree is derived from "marhi".
Murree and Galiyat, both are easily accessible from twin cities.  Murree is also a transit point for passengers traveling to Azad Kashmir or Abbottabad. Both are popular hill stations, especially during winter snowfall and summer holidays. People come from different cities to spend their time in a calm and serene environment. Tourists can enjoy coffee shops, food restaurants, chair lifts, hiking's, etc.
Especially the dense green trees, cold weather, fresh air, beautiful valleys, and the most important clouds on the road, these trees make you happily embrace you. Famous places such as Mall Road, Pindi Point, Kashmir Point, Patriata (New Murree), Ayubia, Nathiagali, Murree Hills, etc.
There are many picnic and honeymoon places in Murree. Tourists can visit mall road, Kashmir point, Nathiagali, Ayubia, Bhurban, Patriata, and many other beautiful spots.
Nathiagali
Nathiagali is another popular destination spot with an altitude of 2,410m (7,910 ft). It is accessible if you drive 35km from Murree.
 It is the second most popular tourist attraction in the area with an altitude of 2,410m (7,910 ft). Nathiagali is around 35 Km from Murree and 40km from Abbottabad. On your way to Nathigali, a person can explore many scenic beauties like Ghora Gali, Changla Gali, Dunga Gali, Bansra Gali etc.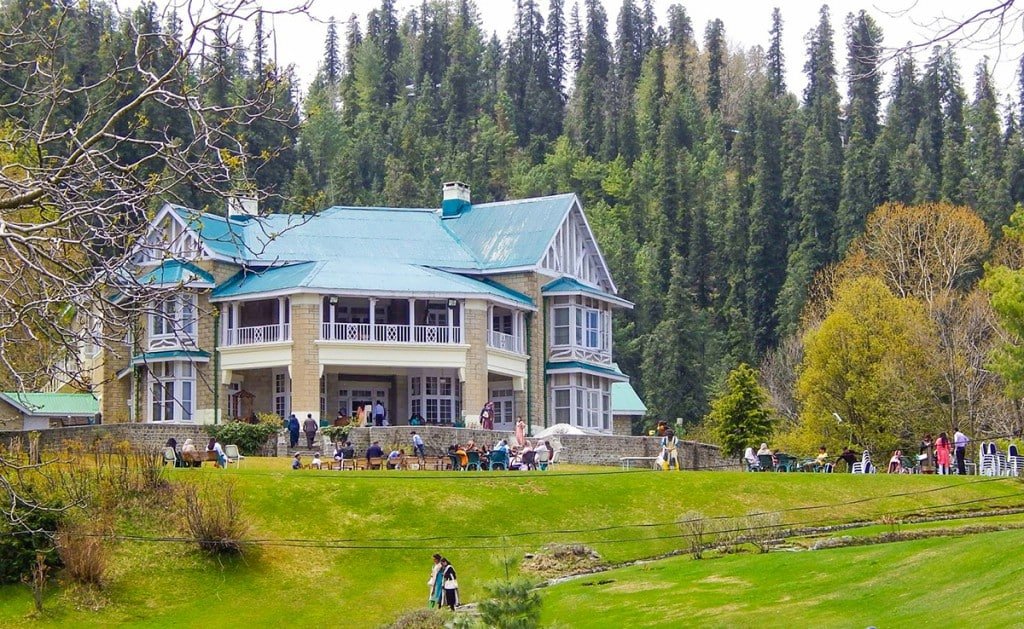 Thandiani
Thandiani is located at a distance of 31.3 miles from Islamabad, and height is about 2,750 meters (9,020 ft). These uphill climbs and top mountains give us an enjoyable and relaxing feeling. A tourist can explore lush forests, walking tracks, hiking, fresh air, plenty of blossom flowers, rolling hills on its way to Thandiani.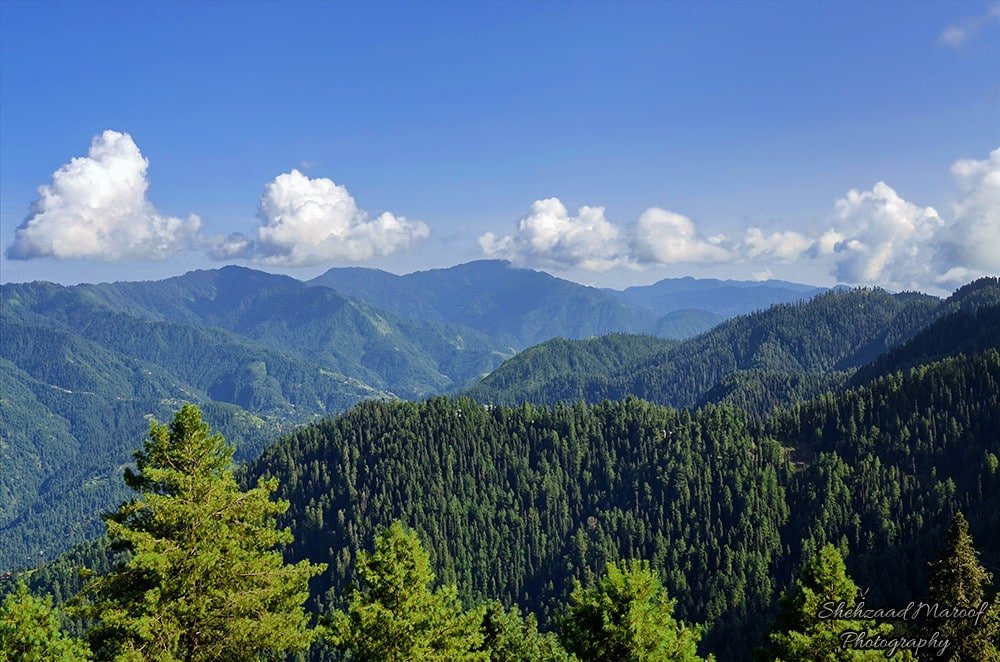 Mukshpuri Tops
Mukshpuri is situated at the top of the mountain with an altitude of 9600 feet. From the Mukshpuri top, one can see the fantastic and beautiful mountains of the Azad Kashmir. The route is steep and curves so better to ride by a horse. Otherwise, on the way, views are marvelous and mind-blowing. The area has become a favorite spot for tourists.
Harnoi
Harnoi is just 10km from Abbottabad. It is famous for its river flows, the water us cold and gives a great view to the visitors, especially in the summer season. They can enjoy water sports, including boating. One can sit around the riverside and enjoy small snacks or proper meals. The ilyasi masjid situated in this area is very famous and favorite for a snack known as "pakora."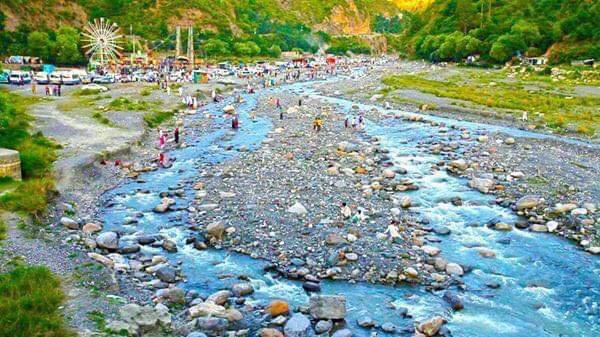 Ayubia & Dunga Gali
Ayubia and Dunga Gali, both are popular tourist spots. Ayubia is approximate 2 hours' drive from Islamabad and is famous for the chairlift facility and walking track. This ideal is also ideal for the tourist who is looking forward to a one-day destination trip. While Dunga gali is situated on the Mukshpuri hill slopes. Tourists can enjoy the pipeline walking track or BBQ party with their family or friends.
New Murree
New Murree, an exquisite mountain station, is just 15 miles away from main Murree. This area is full of beautiful landscapes, and in summer, tourists can enjoy lush green fields while in winter, most of the hills are covered in snow. There is also a cable car/lift, which brings an unforgettable experience for tourists.
Kashmir Point
Kashmir Point is just 15 mins walk from the mall road. Its attract tourist from all over the world because of its highest location and beautiful scenic.  It is also a popular hill station where most of the visitors come from twin cities.
Bhurban
Bhurban is just 13 KM away from Murree and connects the main road to AJK. It has a green landscape and a pleasant atmosphere for 12 months. The PC hotel located at the Bhurban enhanced the attraction because of its luxurious facilities. The tourists planning to travel Murree must visit this place as this place is a must to see.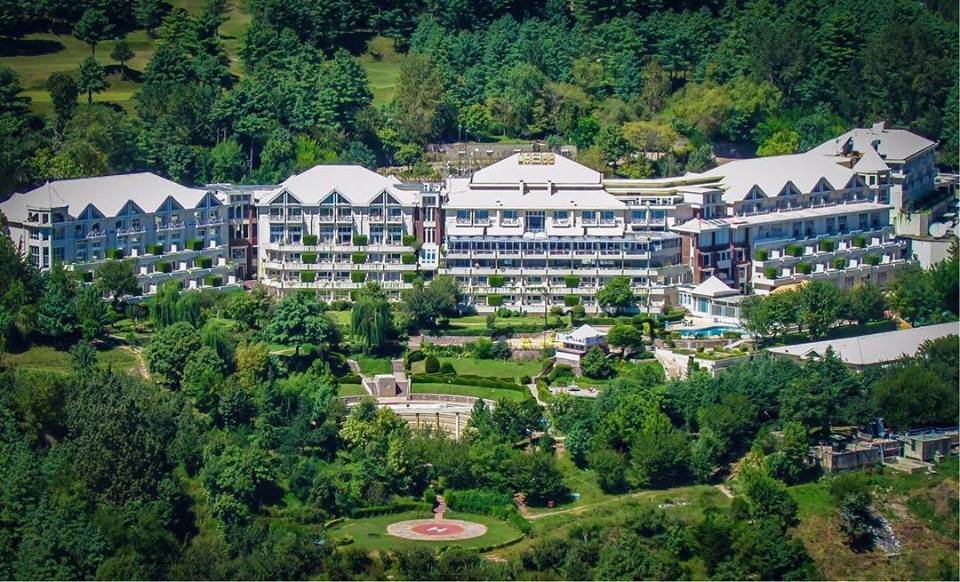 Mall Road
Mall road is the most famous market of the Murree you can further connect with other beautiful places. Here, you will see a lot of the hustle and bustle with a pleasant atmosphere and varieties of food. On this road, tourists can enjoy shopping as there are a lot of handicraft shops and jewelry markets. Tourists can also visit different restaurants, hotels, and guest houses for night stays.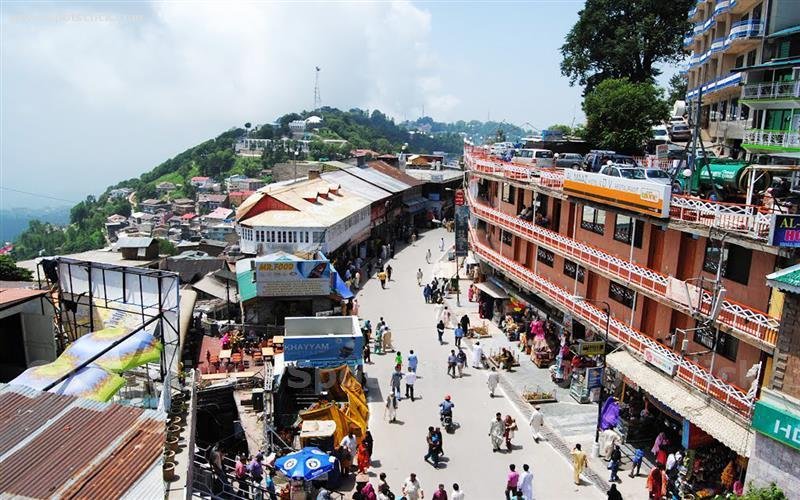 Murree Perks
Murree is the most popular hill station in Pakistan. People from all cities love to come here. It is approximately 50KM from Islamabad. The area is cover with mountains, dense forest and forms a connection between Murree and Kashmir. This area is located at an elevation of 2300m from sea level.
Murree Lakes
Recently a new lake named Samundar katha Lake is highlighted. It is situated a few kilometers away from Nathia Gali and a fascinating picnic spot with your family and friends. Tourists can do different activities like zipline, boating, horse riding, and some other water sports.
How is the weather of Murree?
The weather of the Murree remains pleasant and fair throughout the year. Tourists who want to enjoy the snowfall must visit it during winters while in July, August, the temperature becomes relatively warm and hot sometimes.
Hotels in Murree
Hotels in Murree are available at cheap rates. Tourists can easily find out the best hotels in Murree. Some of the hotels available are Felton hotel, Faran hotel, Green hotel, Blue Pines hotel, PC Burban resort, Shangrilla resort, Metropole, and many others.
Book Hotels in Murree at: iMusafir.pk
Roads to Murree
There are four routes to Murree from the capital, Islamabad: it takes 1.30 hour to reach Murree from Islamabad via the old Islamabad-Murree Road, it takes 1 hour to reach Murree from Islamabad via the 4-lane Islamabad-Murree Expressway.
Best time to Visit Murree
Tourists can visit Murree at any season of the year. If a tourist wants to explore the real beauty of the Murree in snow falling, then visit in Dec, January, and February. Tourists are recommended to have warm clothes with them. They should bring a raincoat, socks, footwear and jackets with them.
How to reach Murree
Most of the visitors use their transport as public transport is limited and people coming from remote areas use their vehicles.
Is it Safe to visit Murree?
Murree is a safe place to visit. No crime incidents are happening at this place. Murree is entirely safe and secure to visit with family and friends.
Attractions for Foreigners in Murree
There are many beautiful things for tourists to do in Murree. Like, shopping at Mall road. Walk up till Kashmir point, can enjoy chairlift experience at Patriata, and also visit Sozo Adventure Park.
Distances (Travel Time) to Murree
Islamabad to Murree: 59 min (41.3 km) via Murree and Kashmir Rd
Tour Packages Murree
AJKTOURS offers a variety of customized tailor-made tour packages meeting your expectations and needs. We do offer Hotels accommodation, fully guided tour, transportation, and bed & breakfast. Murree Tour Packages –Customize and book tour packages in Murree and find the best deals on Murree Holidays Tour Packages.