1
Islamabad to Shogran
Shogran
Abbottabad, Mansehra, Kiwai, Shogran
2
Shogran sightseeing
Shogran
Siri lake & Paye meadows
3
Shogran to Naran
Naran
Khania, Kaghan, Naran, Saifulmalook
4
Naran to Gilgit
Gilgit
Chillas, Raikot, 3M, Gilgit,
5
Gilgit to Hunza
Hunza
Rakaposhi view point, Altit fort, Baltit fort, Eagle nest,
6
Hunza sightseeing
Hunza
Attaabad, Passu, Khunjerab
7
Hunza sightseeing
Hunza
Nagar, Hoper valley, Hoper glacier
8
Hunza Sightseeing
Hunza
Nalter valley, Nalter lake, Satrangi lake
9
Hunza to Skardu
Skardu
Upper Kachura + Lower Kachra lake, Katpana Derset, Katpana Lake,local sightseeing
10
Skardu sightseeing
Skardu
Mantoka Waterfall, Khaplu Palace
11
Skardu sightseeing
Skardu
Shigar, Local Sightseeing
12
Skardu sightseeing
Skardu
Deosai
13
Skardu to Gilgit
Gilgit
Local sightseeing
14
Gilgit to Naran
Naran
Local sightseeing
15
Back to Islamabad
Total Cost: PKRs. 2,20,000 including transport ( Prado 94 ) & accommodation ( 1 Room )
Places to visit in Pakistan
Pakistan is a place that is full of natural sights and breathtaking views. The northern region of the country is famous all around the world for
Glorious mountains

Thundering waterfalls

Lush green-valleys

Rivers and Lakes

Wildlife
Pakistan is not exactly what the news channels depict it as on daily basis. This country has much more than legislative issues and wide range of other issues – like
Neelum Valley "Paradise on Earth"

Swat Valley "Mini Switzerland"

Hunza Valley "Kingdom of Mountains"

Badshahi Mosque

Minar-e-Pakistan
There are additionally numerous places to explore in this land. Here are some top places to visit in Pakistan listed below:
Best Places to visit in Pakistan
Neelum Valley
Neelum Valley is a 144 km long and it is in Azad Kashmir region of the country. It is opposite to the Keran sector of the Indian-held Kashmir. Neelum Valley stretches from the Chella Bandi Bridge to Tau Butt. Situated just north to the Azad Kashmir's capital Muzaffarabad.
This valley is one of the beautiful valleys of Azad Kashmir and also best known for lavish greenery, fresh water streams, springs, lakes, river and mountains. Some of the most famous attractions are Ratti Gali, Patlian Lake, Baboon and Noori top. Pack your bags with warm clothing when heading towards the valley because the Neelum valley weather is cold all around the year.
Swat Valley
Swat Valley is also known as Mini Switzerland of Pakistan. It is a valley as well as administrative district in the Khyber Pakhtunkhwa Province. Swat offers too much to the tourists and visitors including lush forests, meadows, river and snow-capped mountains. Swat Valley weather is considerably cooler as compared to most of Pakistan. Some of the famous attractions of Swat are Mahodand valley, Ushu woodland, Kallam Valley, Der, Malam Jabba and Bonir.
Hunza Valley
Hunza is a mountainous valley and was formerly a princely state. It is situated in the Gilgit Baltistan region and has three regions
Upper Hunza (Gojal)

Center Hunza

Lower Hunza
Khunjrab Pass, Diran Base Camp, Passue and Gulmit, Hoper Glacier and Atta Abad lake are some of the must visit places in Hunza Valley, Pakistan.
Kalash Valley
Kalash is a valley in Chitral district in northern Pakistan. The valley is surrounded by Hindu kush range. Kelash is actually a Greek civilization. And the people of this civilization are called "The Kelash". Kalash Valley Pakistan has broad history but its history has controversies. Some says kelash are descendants of the soldiers of Alexander the Great. The second group says that they are indigenous to Asia. The third school of thought is that they migrated from Tsiyam South Asia. The people of Kalash Valley celebrates many festivals like
Uchal Festival

Chomos Festival

Phoo Festival
The Kalash Valley has cold and freezing weather in winters while in summers the average temperature range from 14 to 30 C.
Naran Kaghan Valley
Kaghan Valley is located in the north east of Mansehra District. Naran Kaghan Valley is 160 km long and surrounded by Himalayan mountains range. River Kunhar is one of the main feature of this locality which channels along the road towards Naran Kaghan. This valley is famous for its natural beauty not only in Pakistan but across the world. Shogran, Lake Saiful Muluk, Lake Dudipat Sar, Lake Lulu Sar and Babusar are the spot that attracts tourist from round the year. Here the weather is extremely cold in the start of the year but in April the temperature range from 10 to 14 C. In September the weather is quite warm ranging from 16 to 22 C.
Murree
Murree is a city that is located in the Pir-Panjal mountains range. This city is 30 km away from Islamabad and surrounded by Islamabad, Rawalpindi, Muzaffarabad, AJK and Abbottabad, KPK. Murree served as a summer capital during British era. Murree is the one of those cities of Pakistan that attracts tourists throughout the year. Some of the most famous tourist attractions in Murree are:
Mall Road

Pindi Point

Kashmir Point

Patriata (Cable Car and Chair lift)

Ayubia (Chair lifts)

Khanspur

Muskhpuri

Nathia Gali

Miranjani

Kalabagh
Skardu
Skardu is a city in Gilgit Baltistan region. The town is located on the Indus River which separates Karakoram Range from the Himalayan range. Skardu is a gateway to some of the highest peaks in the world such as
K2

The Gasherbrums

Broad Peak

The Trango Towers
This town is extremely beautiful and surrounded by
Grey-brown colored mountains

Upper Kachura lake

Lower Kachura Lake

Satpara Lake
The Skardu Valley has moderate weather in summers. However the winters are very severe and effect transportation. Some of the most famous attraction in Skardu Valley Pakistan are:
Satpara lake

Skardu fort

Deosal national park
Best travel plans are now provided via the help of Malik Express to travel to Skardu at their website https://malikexpress.com/ now as they're the soul partners of the Pakistan International Airlines or the PIA on the very cheap rates including the discounted deals as well.
Ziarat
Ziarat is basically a hill station that is situated in the Sibi district of Balochistan. It is a capital of the Ziarat district. Visit to Quetta is incomplete without visiting Ziarat. Ziarat Valley is covered by Junipers trees, which are considered the oldest trees in the world. The Ziarat weather remains cool during summers while the area is covered with the blanket of snowfall in the winters. The word Ziarat basically means shrine and the place got name from the shrines that are situated nearby. One of the popular tourist spots in Ziarat is Quaid-e-Azam Residency, at which the founder of Pakistan spent his last days.
Badshahi Mosque, Lahore
Badshahi Mosque dates back to Mughal era. It was built between 1672-74 by the Mughal Emperor Aurangzeb. The mosque is made up of marble and red sandstone. Badshahi Mosque is capable of accommodating over 55,000 worshipers. The design of Badshahi Masjid is related to Jama Masjid, Delhi that was built by Aurangzeb's father Shah Jahan.
Faisal Mosque, Islamabad
Faisal Mosque is located in Capital city of Pakistan and set in front of the Margalla Hills. Also known as the National Mosque of Pakistan. Not just famous as a landmark in Pakistan but also has an importance religiously and architecturally. The mosque was under construction over the period of 10 years from 1976 to 1986. The outside of the mosque has 8 sides and 4 minarets, each of them is 88 meters tall. At the time of completion, Faisal mosque was the world's largest mosque and has capacity of accommodate 100,000 worshipers.
Thousands of Foreigners travel to Pakistan for exploring the northern areas of Pakistan every year. If you are planning to travel to Pakistan, specially to northern areas of Pakistan, you would need Letter of Invitation or Sponsor Letter for the visa from any Tour Operator or Hotel from Pakistan. We wont recommend you to acquire letter of invitation from any individual or person who you are not related to.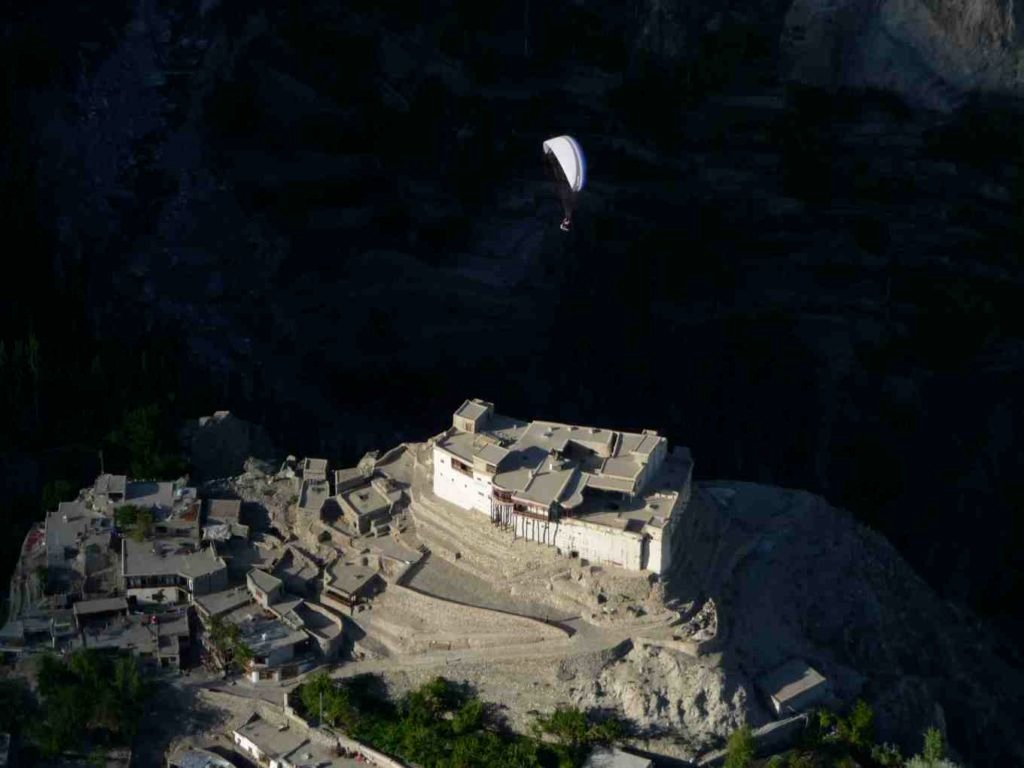 AJKTOURS offers these services on cheap charges. AJKTOURS is premium & leading tour operator company that offers tour packages specially designed for foreigners/international clients. AJKTOURS has Government License Issued by Department of Tourist services Government of Pakistan
Many tourists (Specially from UK, Malaysia, Vietnam, US, Paris, France, Holland, Switzerland, Europe) keep asking different queries e.g. how to get LOI for Pakistani visit, any travel agency that offers LOI for Pakistan Visit, how to apply for Pakistan visit visa. AJKTOURS offers one stop solution for foreign guests that offers Letter of Invitation, hotel booking, car rental facilities, itinerary planning, tailor made solutions, porters, travel guides and translators. By getting LOI you can easily process your visa and visit beautiful valleys of Pakistan specially Naran, Chitral, Shogran, Babusir Top, Gilgit, Hunza, Skardu, Swat Valley and many other hidden & unexplored paradises.
AJKTOURS is authorized to issue Letter of Invitation to foreigner tourists only once they buy complete tour package to northern areas of Pakistan by them. Else, we are not allowed by the government to send only LOI.
Pakistan, a country of Himalayas mountain, Rivers, and the Arabian Sea. Bordering with India, China, Iran, and Afghanistan makes it more eminent from a geographical point of view. The routes connected to Europe make it a more attractive place to visit. It is a country with green valleys, arid deserts, and varieties of landscapes.
Now, there is tremendous change in the perception of foreign people. A lot of tourists visited Pakistan in the past few years. The rise of tourists to Pakistan is making a giant positive change in tourism industry and economy situation. According to the British Backpacker Society, Pakistan has been ranked in the Top destination for 2018 and one of the friendliest country.
What is the Letter of Invitation (LOI)?
A letter of invitation (LOI) is the first thing you will need if you want to travel to any foreign country. It is a written document issued to the person (or tourist) willing to go to another country. LOI is approved by the ministry of affairs while issued by travel tours and agencies. The procedure starts by applying to the ministry of affairs by travel and tour agencies. But, Ministry of Affairs have a right to postponed or cancel the application without giving an explanation or notice. This Letter is granted to a person with a specific purpose and acts as a "guarantee" that the person will not conduct any illegal activity in the country he is going to visit. Thus, make sure the documents and requirements should be completed before applying.
Why is LOI mandatory to visit Pakistan?
A letter of invitation is mandatory for every tourist who wants to explore different places in Pakistan. If the purpose is to meet any friend or family, then you need to request a sponsor letter from that respective friend or host. This Letter is given due to security concerns and some other safety measures.
The purpose of the visit should be clearly mentioned. In case the foreigner visitor did not go back or plan to overstay his visit, then this can put him in any unhappy situation. The only solution is the renewal of his visa. Otherwise, strict measures can be taken by concern authorities for the tourists who stayed illegal in the country.
How to apply for LOI?
A tourist will need a Letter of invitation (LOI) or Sponsor Letter if he wants to travel to Pakistan, especially to the northern areas of Pakistan. Pakistan has relatively strict visa rules, and no foreign tourists can visit without a Letter of invitation to Pakistan.
The person who is hosting the foreign visitor will have to provide the information, i.e., duration of the stay, place of a visit, other contact information. Also, the host must provide a copy of his Pakistani passport or ID card. The LOI must be duly attested by a Gazetted Government Officer in Pakistan, with also an attested copy of CNIC/NICOP attached.
If the purpose of the visit is other than visiting any friend or family, like tourism, trekking, then he needs an invitation letter from a registered travel and tour company in Pakistan. The Ministry of Tourism issues the final approval in Pakistan.
Essential points for when you apply:
Select any authorized and registered travel and tour agency.
Complete the required procedure according to their requirement ( Some tour agency give LOI without their tour packages while others don't)
Pay the required amount of fee for LOI. (you can choose credit card or another online transaction option)
Send your documents and other credential details like passport number etc.
Tour package prices might be different for tourists of different countries.
After receiving a Letter of invitation, an applicant can apply for a visa, along with other documents.
For more information, the tourist can also contact the nearby embassy ( as documents requirements also can be different for different countries)
How much is the LOI fee for visiting Pakistan?
Most embassies require a letter of invitation from a registered tour company located in Pakistan. You can get in touch with any registered one. The Cost will be around about 70-80$, even can be more in some cases. Some tour operators charge no fee for issuance of LOI upon availing their tour packages.
Tour Operators who can offer LOI?
Several travels and tour companies are working in Pakistan who provides the service of issuance of Letter of invitation. A LOI is only valid if issued by an authorized and registered tour company within the region of Pakistan. Some companies only allow LOI if the tourists avail their tour packages as well. In some cases, tour companies charged a high price from the tourist of Europe or America, also from solo or groups.
Citizens of which country cannot apply for LOI to Pakistan?
No LOI is possible for the following three countries:
Israel.
Afghanistan.
Indian citizens.
NOTE: This also includes people who used to have a passport (Afghan, Israeli or Indian) but have changed citizenship since.
Tourists from these countries can't get LOI quickly without booking a full tour package. These countries include the USA, Middle East, Thailand, Philippines, Indonesia, Central Asia States, Gulf States, Albania, Croatia, Kosovo, Romania, Bulgaria, and Bangladesh is provided only when they purchase a tour.
So, if you're planning to visit Pakistan, and you need an Invitation letter from a registered tour operator in Pakistan, then contact us. We will assist you fully from documents to the issuance of a Letter of invitation and also in the visa process. For further details regarding our tour packages and Letter of invitation charges, you can contact us 24 hours.
WhatsApp on 03455889948,03455889945 for quick response.