AJK Tours is your best buddy for your traveling and touring circumstances. AJK Tours have the best and most quick administration meeting the necessities of the clients. AJK Tours have been serving in this field by years now and has checked itself in this field firmly. AJK Tours encourages its clients with the most reasonable yet extravagant hotels in the town facilitating with an incredible accommodation. AJK Tours have introduced online booking of your most loved hotels only a single tick away to make it extremely simple for you to appreciate the best rates and hotels. AJJK Tours introduces booking of incredible new and extravagant hotels in Neelum Valley. There are numerous amazing hotels in Neelum Valley that are accessible to book in an amazing cost.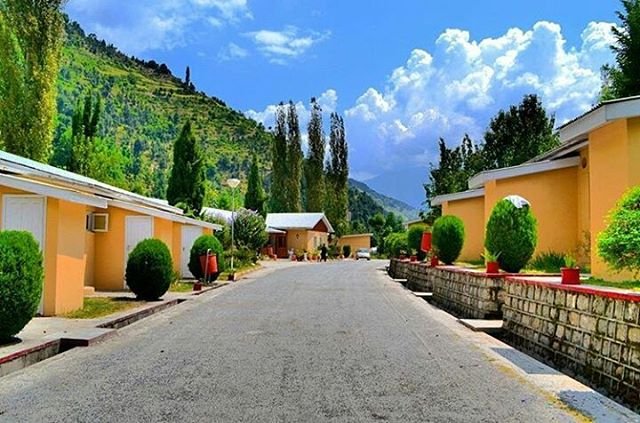 Neelum is a valley of fountains, springs, waterfalls, flowering trees and plants. Geologically as well, it is a cordial valley. The Neelum Valley, 90 miles in length bow-molded with magnificent pine, fir and deodar trees, lies north-south of Muzaffarabad. The Most Popular yet naturally beautified spots to visit in Neelum Valley are Keran, Sharda, Kutton, and Arrang Kel. Neelum Valley is a delight never observed anyplace as a result of its eye soothing nature curved excellence. Neelum Valley comprises of little different valleys and towns that are arranged in the turns and turns of the wonderful mountainious zone. The Neelum River additionally assumes an exceptional part in the territory. Neelum Valley arranges at the North and North-East of Muzaffarabad Azad Kashmir, running parallel to Kaghan Valley. Kel a little valley arranged at a tallness of 2097m.
Arang Kel is arranged at the slope top close Kel, around 1500 feet rise from River Neelam. Most Popular spots to visit in Neelum Valley are Dhani Noseri Waterfall, Chilhena/Titwal, Kutton Jagran Valley, Keran Neelum Valley, Upper Neelum, Ratti Gali Lake, Sharda Neelum Valley, Kel/Arrang kel and other prominent spots. AJK Tours have a rundown of amazing hotels in Neelum Valley that are accessible at an extremely focused rate. These hotels include Keran Resort by Valley Trackers, Kutton Jagran Resort, Keran Resort Neelum Valley, Keran Motels, Kashmir Lodges, Pine Park Lodges Neelum Valley, Waadi Resort Sharda Neelum Valley, Neelum Star River Guest House, Park River Guest House Sharda, and numerous more hotels are accessible for booking.
AJK Tours is the best leading traveling and touring organization for your amazing excursions. AJK Tours has its clients on the main need to ensure its clients are fulfilled to their need and are encouraged with the best quality lavish hotels and autos and not to overlook the amazing nourishment. AJK Tours additionally introduces amazing Neelum Valley visit bundles and numerous more Tour bundles for your vacationing need. AJK Tours always remembers its client's needs and ensures that we do best what we do.