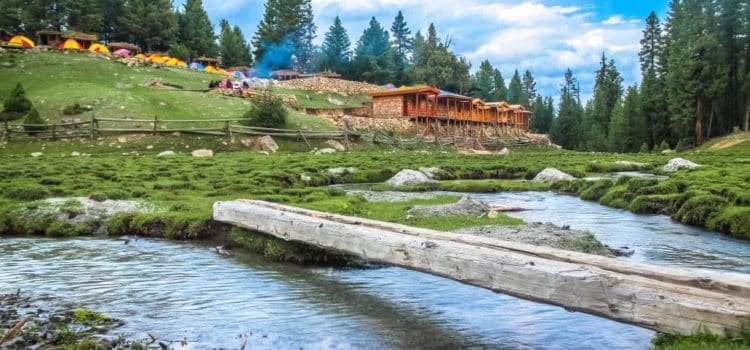 05 DAYS/04 Nights TOUR TO Fairy Meadows & Nanga Parbat (Base Camp)
Date:
No. of Participants: 06
Transport: Luxury
Cost of Tour: With Standard Accommodation from Islamabad: 30,500/-

DAY 1:
Departure from Islamabd at 06:00 am Breakfast at Mansehra 08:00 am
Arrival at Chilas : 05:00 pm
08:00 PM: Night Stay & Dinner
DAY 2:
07:00 AM: Breakfast call
08:00 AM: Departure for Raikot
11:30 AM: Arrival at Raikot
01:30 PM: On jeeps Arrival at Tattu | Lunch/Energizers
02:00 PM: Trek Start for Heaven on earth towards Fairy Meadows
05:00 PM: Arrival at Fairy Meadows | Green tea will be served to all the participants
07:00 PM: Bonfire
09:00 PM: Night Stay & Dinner
DAY 3:
06:00 AM: Breakfast call
08:00 AM: Trek to Nanaga parbat base camp, bayal camp
03:00 PM: Lunch at Bayal camp and departure back to Fairy meadows
04:00 PM: Night stay at Fairy meadows.
09:00 PM: Dinner & Stay
DAY 4:
06:00 AM: Breakfast call and departure back to Raikot for Hunza
11:00 AM: Visit of Altit or Baltit Fort & Hunza Bazar
04:00 PM: Lunch Break at Rakaposhi View Point for 1 hour
08:00 PM: Night stay at Hunza valley.
09:00 PM: Dinner & Stay
DAY 5:
06:00 AM: Breakfast call and departure for Islamabd
Expected arrival t Islamambd 11:00 pm
SERVICES INCLUDED:
Food (Breakfast, Refreshment/Lunch, Dinner)
Transport (Toyota Hiace Hi Roof)
Jeep Expense
Tool Taxes
3 Start Hotel Accommodations (3-4 persons sharing)
Driver/Guide Expense
Basic first aid kit
Hotel Expense
Entry Tickets
Porters & 4 Star Luxury Hotels (2 persons sharing for Deluxe Members Only)
SERVICES NOT INCLUDED:
Extra expenses due to landslides\road blocks
Extra expenses due to the acts of nature and political reasons etc.
Any item not mentioned above
MUST BRINGINGS:
Warm Trouser
Warm Jacket
Warm hi-neck
Rain Coat or Parka Jacket and Trouser
Warm gloves
Woolen socks
Woolen cap
Sun glasses
Water bottle (normal 1.5 L bottle of any soft drink also work)
Trekking stick
Lighter or match stick
Torch with extra cells
Tissue roll
First aid basic medicines
Shoes
50% Advance payment to confirm your booking. You can deposit the amount in our office or in our bank account.
We offer following services as well.
fairy meadows tour package, nanga parbat base camp tour, fairy meadows tour package 2016, nanga parbat base camp trek and fairy meadows tour guide
For booking Call Now: 03455889945 or drop us an Email at [email protected]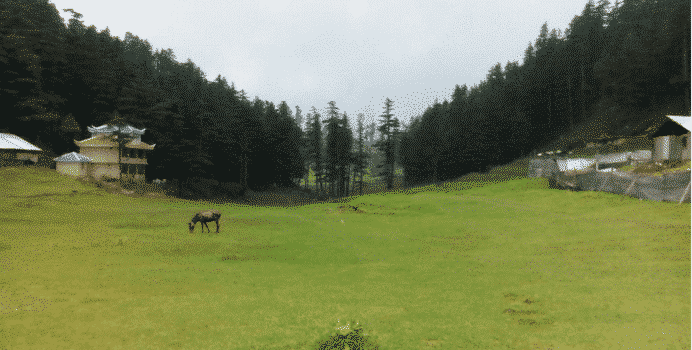 SiriKot and Shaheed Gali
"Sirikot" means "village at the top" or "hill-top village", because "siri" means "top" and "kot" means "village". The name is a reference to its mountainous physical geography. Shaheed Gali is situated at the height of 1640 meters above sea level at a distance of about 16 kilometers westward from Muzaffarabad. From Shaheed Gali a trek of 4 Kms leads towards a spot namely "Sri Kot". A tourist is bound to be fascinated by the serenity for the backdrop of the area. A tourist Rest House is available for accommodation at Shaheed Gali.
For booking Call Now: 03455889945 or drop us an Email at [email protected]