Rawalakot is located at a distance of 120 km from Islamabad. It is also known as Pearl Valley as almond blossoms in the valley gives the impression of pearls during the summer season. It is also the capital of the Pooch District. During summers, it is full of lush green fields and blooming flowers. This place has all the basic necessaries for tourists and an important place to visit because of its pleasant weather and extreme natural beauty. Cheap and best accommodation in the form of private houses, guest houses, and hotels are available for the visitors. There are many engaging activities like rock climbing, trekking, hiking, water-based sports, paragliding for adventure-loving tourists.
Read Also: Tourists places in Rawalakot
The tourist's spot in Rawalakot are the famous places to visit in Rawalakot:
Banjosa lake
Banjosa is a beautiful lake and situated at a distance of 19 km from Rawalakot city. This lake is surrounded by green mountains, and adjusted areas are the attractive spot for most of the tourists. Visitors can do boating, hiking, and enjoy the pleasant weather in every season.
Read Also: Hotels on Banjosa Lake Rawalakot (Guest Houses Near Banjosa Lake)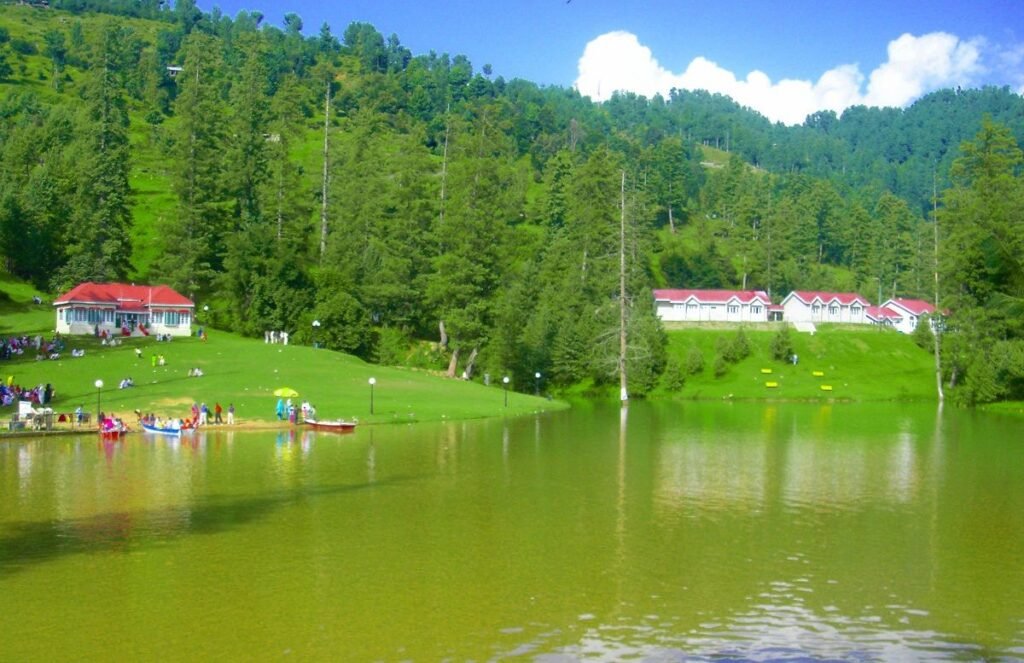 Toli Pir
Toli Pir is 40km from Rawalakot city and located approximately 8800 ft above sea level. It is another beautiful spot where tourists can enjoy scenic views and hilltop. It is also the highest mountain of the Azad Kashmir. Tourists are advised to make a trip during the summer season as there is heavy snowfall in winters. Activities like paragliding, hiking, or trekking are beautiful things in these areas.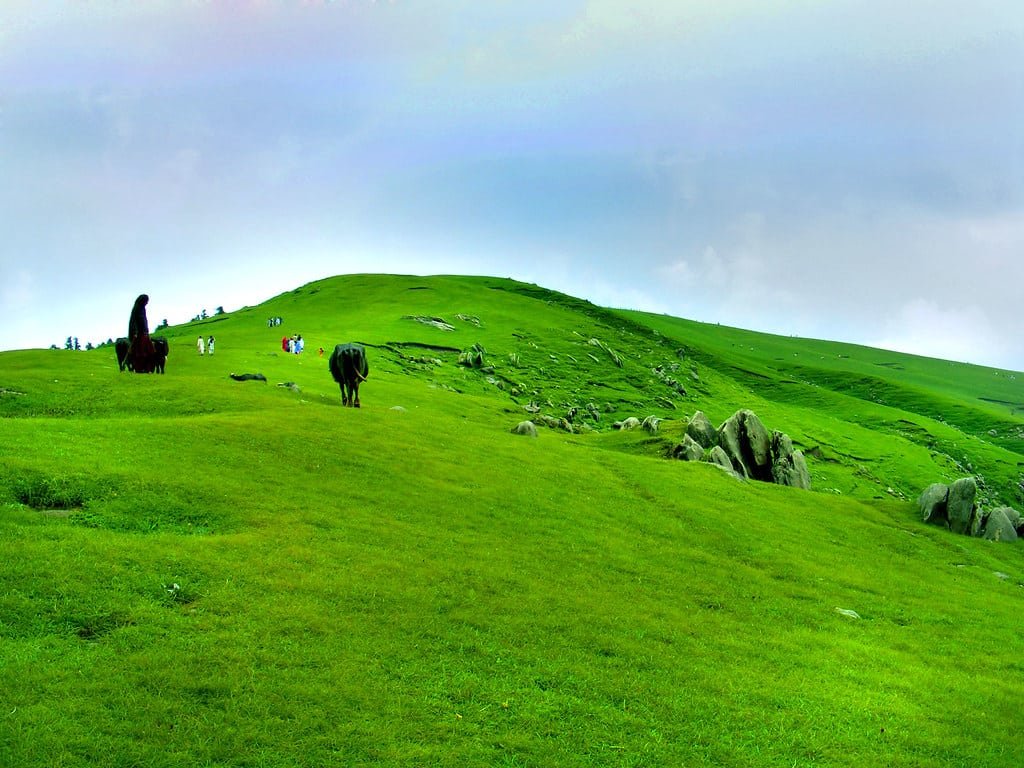 Poonch River
It is located at a distance of 35-40km from Rawalakot district with an elevation of 886m above sea level. The most interesting fact about Poonch river is that it is situated half inside the Indian region and the other half in the Pakistan region. Many beautiful spots like Kotli, tata pani comes along the Poonch river and present an exquisite view for visitors.
Tatta Pani
Tatta Pani, an area famous for its unique hot water springs, which oozing out and then fall into the pouch river. This is how its name came as, in Punjabi, Tatta means "hot." Some people also visit this place and take a dip of the bath into water. They believe that this water has some medicinal value, which gives relief to diseases like joint pain, fatigue, and skin diseases. However, for tourists, there are many enjoyable activities.
Dream Valley Resort
Dream valley resort is located at a distance of 128Kms from Islamabad. It has a lot of facilities and sports activities for local and international tourists. Being situated on the water dam, it is a peaceful and relaxing place for tourists. The facilities include boating, restaurants, huts, water park, and boating.
Nergola waterfall
Nergola waterfall is located at a distance of 120 KM from Islamabad. Tourists can enjoy this place by having an uphill walk, can do a BBQ near the scenic waterfall with beautiful weather and environment.
Koyian
Koyian is a dense and thick area cover with forests. It is 17KMs ahead from Rawalakot, but a beautiful and lovely place to visit. The AJK tourism department is working for more facilities and guest houses in this place. Tourists can enjoy hiking, mountaineering, and camping in this area.
Jandali
Jandali is located at a distance of 83KM from Islamabad. This area was highly affected by the 2005 earthquake, but still, this is a beautiful and attractive destination for tourists. An eye-catching part of the Azad Kashmir and captivates tourists from all around the world.
Rawalakot Perks
The elevation of the Rawalakot is 1,638 m from sea level and 120 Km away from Rawalpindi. It is connected with twin cities through Goyain Nala and also linked with Sudhnuti.
Rawalakot Lakes
The Banjosa lake is the most famous in Rawalakot, while Nergola waterfall is also a famous tourist destination. The Banjosa lake is the captivating beauty of the Azad Kashmir and gives a delightful experience to every visitor.
How is the weather of Rawalakot?
The weather of the Rawalakot is mild to warm during spring and autumn, cold to snowy in winters and humid and a little bit hot during summers. In summers, the temperature can rise to 38 °C while it can drop in winter up to -1 °C.
Hotels in Rawalakot
Cheap hotels in Rawalakot is readily available. Some of the famous and comfortable hotels are Rawalakot International Hotel & Restaurant, Gulf Palace Hotel, Pearl International Hotel & Restaurant, Green Valley Hotel, Tourism Hotel, Cottage Rawalakot Guest House, 10, Swiss Cottage Guest House.
Read Also: Hotels in Azad Kashmir (Neelum Valley, Muzaffarabad, Rawalakot)
Roads to Rawalakot
The road is smooth to Kahuta and in good condition to travel. But onwards, you may come across rough and hard pathways. Therefore, it is recommended to travel in a well-maintained vehicle so that you don't have to face any difficulty.
Best time to Visit Rawalakot
The best time to exploring this tourist destination is from May to Oct. If you are a snow lover and want to experience tough cold weather, then make a trip from Dec to Feb. Otherwise, July to September is also good to enjoy monsoon weather.
How to reach Rawalakot?
Being located at a distance of 80Km from Islamabad. It is easily reachable by traveling in your transport or can also take public transport from Islamabad/Rawalpindi.
Is it Safe to visit Rawalakot?
Yes, it is very safe for foreigners to travel to Rawalakot after their LOI or NOC. There is no crime scenes or intense situation. Everything is in peace and perfectly fine for even solo female travelers.
Attractions for Foreigners in Rawalakot
There are many attractive activities for foreigners in Rawalakot like rock climbing, mountaineering, trekking, camping, hiking, paragliding, and water-based sports activities.
Distances (Travel Time) to
Islamabad to Rawalakot: 3 h 30 min (115 km)
Islamabad to Kahuta to Azad Patan to Rawalakot
Tour Packages Rawalakot
AJKTOURS offers a variety of customized tailor-made tour packages meeting your expectations and needs. We do offer Hotels accommodation, fully guided tour, transportation, and bed & breakfast. Rawalakot Tour Packages –Customize and book tour packages in Rawalakot and find best deals on Rawalakot Holidays Tour Packages.
Check out featured: Rawalakot Tour Packages