Beautiful Places in Pakistan for Honeymoon.
Venture into the wedded life deserves an unforgettable celebration in an exotic place. If there was a name to describe such a magical experience, it would be called Pakistani Honeymoon.
Home to paradises like Gilgit-Baltistan and Kashmir, Pakistan offers gorgeous places to honeymoon. Both regions sprawl across verdant valleys with romantic sceneries. There is no better place to celebrate love than in these windswept rolling hills. Robed in greenery or snow, these destinations are the best honeymoon places in Pakistan.
Skardu, Gilgit-Baltistan Region.
Perched on a height of 2500m, Skardu is one of the most beautiful places in Pakistan for a honeymoon. The greenswards of this enchanting valley are home to luxury abodes like Shangri-La. Nestled on the shores of Lower Kachura Lake, the hotel enjoys a serene ambiance.
Read Also: Places to visit in Skardu
It is surrounded by thunderous waterfalls and crystal-clear lakes. The beautiful scenery creates an intimate environment for the couples. These lush highlands are easy to reach. There are several available honeymoon packages from Muzaffarabad. They are convenient and affordable too.
Get the best offers on Honeymoon tour packages in Skardu at affordable prices with AJKTOURS.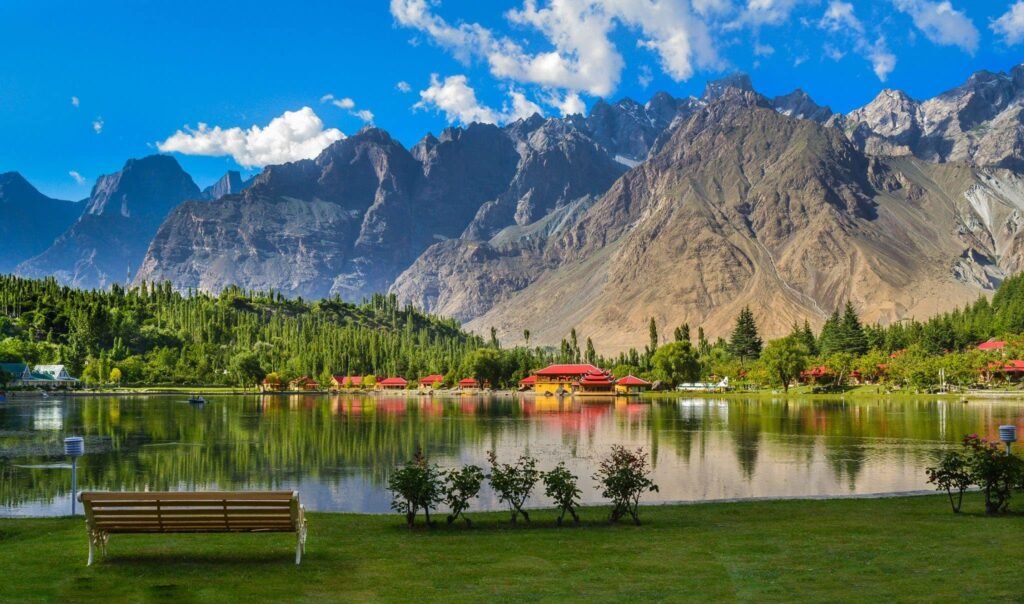 Chitral, Chitral District.
Located on the namesake river, Chitral is a lovely destination in northern Khyber Pakhtunkhwa. Its snow-laden summits paint a picturesque scene before you. The valley is cupped in the foothills of Tirich Mir, which is the highest summit of Hindukush range. This is why the vantage place offers extraordinary sights. Newlyweds can enjoy picnics or boating alongside swans. They can spend time basking Sun or enjoying snow-capped views.
Enjoy our best Honeymoon tour packages in Chitral.
Rawalakot, Poonch District.
Rawalakot is a saucer-shaped destination in the Pakistani district Poonch. Its mesmerizing natural beauty has earned a fitting moniker, "the Pearl Valley". The town is 76 km away from the city of Muzaffarabad, thus easy to reach. Summer floods the surrounding valley with lush foliage. A variety of roses bloom across the town, creating a romantic setting. Several bazaars and other local markets dot the entire place.
Read Also: Places to visit in Rawalakot
They add a boisterous dimension to its tranquility. Rawalakot is also encircled by many small hamlets, lakes, and towering trees. Newlyweds will find it a cozy nook here to celebrate their new beginning.
Enjoy our best Honeymoon tour packages in Rawalakot and explore Tolipeer, Banjosa Lake Rawalakot with AJKTOURS.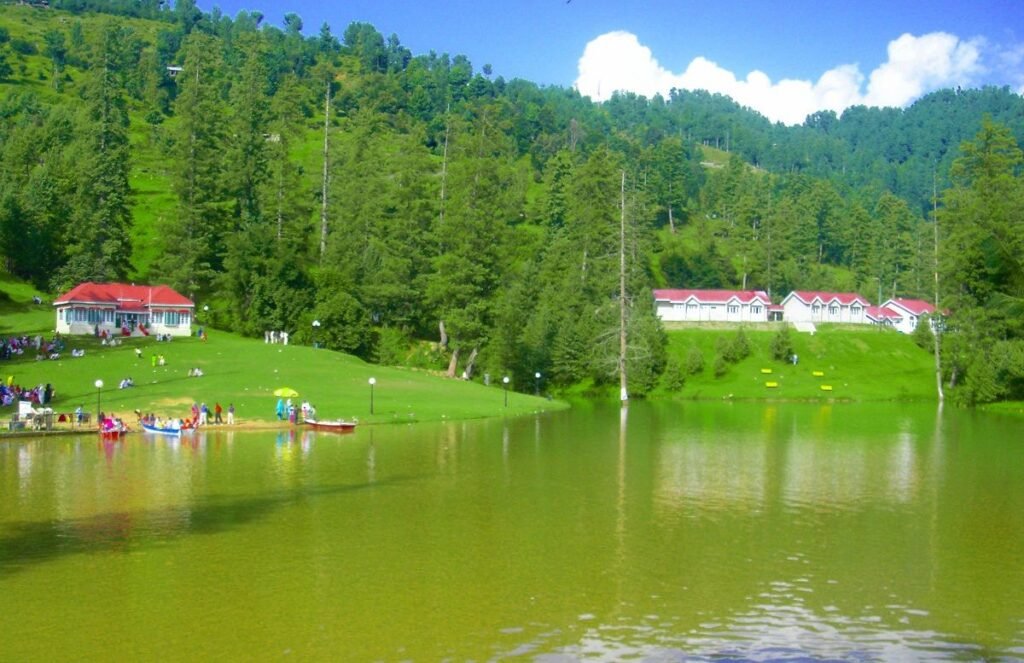 Chikaar, Hattian Bala District.
Chikaar is a vast grassland located in Kashmir. In summer, it relishes mild temperature awash with warmth. Wedged between towering mountains, Chikaar teems with placid lakes, turquoise ponds, and breezy meadows. The panorama here is replete with such gorgeous landscapes and tourist attractions. Outdoorsy couples will find a lot to do and explore here. Chikaar offers several luxurious abodes to its honeymooners to ensure a comfortable sojourn.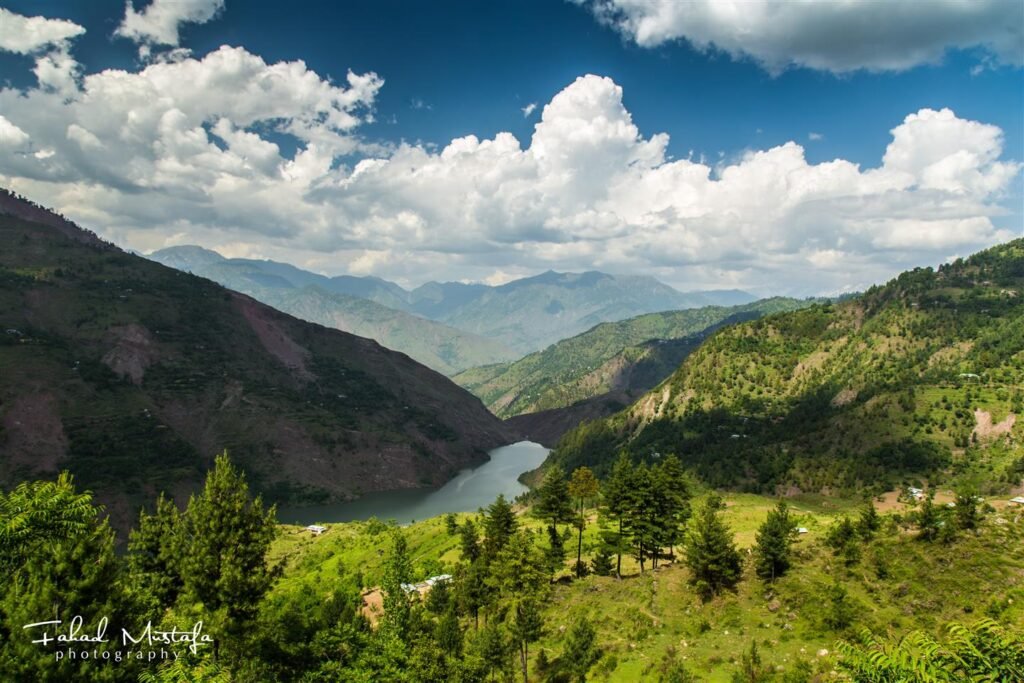 Fairy Meadows, Nanga Parbat Mountains.
The sweeping grasslands of Fairy Meadows are as magical as their name. Colloquially known as Joot, the place brims with eye-popping idyllic vistas. Tucked away from noisy urban streets,Fairy Meadows is lovely choice to celebrate a romantic sojourn. In addition to this, the valley is also a great choice for unconventional base camp honeymoon. Surrounding by snowy mountains, the place has boasts periglacial beauty. Couples can enjoy a quiet walk in its dense forests and stargaze late at night. Nothing get more romantic than a Pakistani Honeymoon!
Best offers on Honeymoon tour packages in Hunza Valley from AJKTOURS.
Neelam Valley, Kashmir
Accoladed as "Paradise of Kashmir", Neelam Valley is named after the sapphire color of its river water. Wedged between towering mountains, the valley teems with placid lakes, turquoise ponds, and breezy meadows. The panorama here is replete with gorgeous landscapes of thick forests and foamy streams. Outdoorsy couples can dive deep into its natural beauty and explore the ancient architecture found here. In summer, the valley is robed in lush greenery, while in winter is pristine white in snow. You can visit the valley any time of the year and still find it as heavenly as ever.
Book our cheap tour packages to Neelum Valley to make your honeymoon memorable.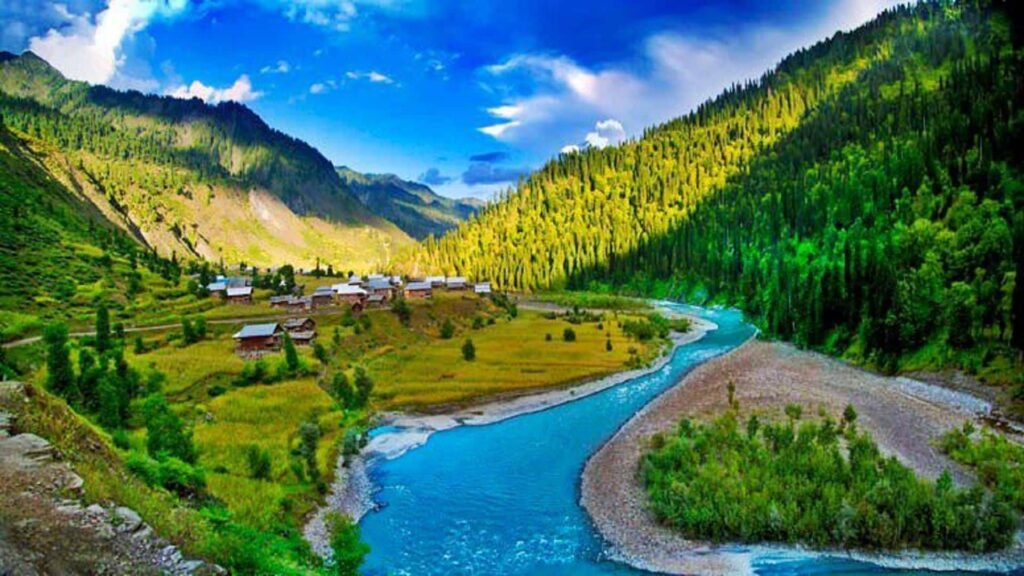 Swat, Khyber Pakhtunkhwa
Nestled on the foothills of the Hindukush region, Swat is another destination renowned for natural beauty. The landscapes have earned the region the title, Switzerland of the East. Swat is home to over 10 valleys and hill stations. It has high snowy summits, alpine meadows, deep forests, and roaring rivers.
Read Also: Places to visit in Swat
Apart from its scenic destinations, there are also ski resorts and museums. You can traverse its tranquil forests, go picnic, explore the valleys, and later call it a day by taking a long walk on the moonlit riverside.
Exclusive Swat Honeymoon Holiday Packages from AJKTOURS.
Nothing gets more romantic than a Pakistani Honeymoon!