Lahore, a place known for its traditional, art, history, and precious cultural values. It is also the second-largest city and a famous city after Karachi. The population of Lahore is approximately 8.5 million. People of Lahore are famous for their hospitality and big welcoming attitude for local or international tourists.
The choices for dining in, shopping malls, historical places, all suppress the elements of pollution and clogged traffic of Lahore. If you're in Lahore and want to visit some long drive along with your loved ones. Then, here is a recommended spot that you can visit as a single day destination from Lahore.
Changa Manga is 78.2 km from Lahore and a recreational spot near Lahore. Located at Kasur, this human-made forest was planted to obtain fuel. It was made during British rule, but now it is attracting visitors (local and international) and become a popular place to spend a day out with your family and friends.
Many activities and sports facilities are available for tourists. They can explore the wildlife park with a mini zoo, especially for kids. Other then there is a waterfall, a water turbine, swimming pools, and suspension bridges.
Hiran Minar was located at a distance of 40 to 50 km from Lahore and easily accessible in one hour. Mughal Emperor Jehangir built it in the memory of his pet antelope. The tower was 30-meter-high, and these days, it is a big shot for local and international visitors.
Day Trip Destinations from Lahore Watch Video by AJKTours.com
Most visitors come here to have a proper photoshoot with their family and friends. They can have a good day out, the right place for picnic and trips.
Rana Safari Park and Resort
Rana safari park and resort was constructed in 2007 and 70 kilometers from Lahore. It is perhaps the best recreational and picnic spot for a day destination from Lahore. This park covers 14 acres of beautiful green lawns with varieties of wildlife animals to see. The visitors can see the number of animals such as peacocks, deer, ostriches, etc.
Rana Luxury resort has all sorts of entertainment and attractive facilities for visitors. They can enjoy swimming pools, boat rides, bonfire, horse and camel rides, and a designated BBQ area. Even people can arrange their love ones or kid's birthdays in this resort premises.
Khewra salt mine is the world's second-largest and oldest salt mine with a 245 km distance from Lahore. It is situated at Mirpur, district Jhelum having an altitude of 945 feet. About 250k visitors visit Khewra mine every year.
Check also: Day tour to Khewra Salt Mine, Ramkot Fort, Katas Raj
The visitors can see replicas models i.e., the high wall of china, Badshahi mosque, Minar e Pakistan and Sheesh Mahal. Visitors can enjoy the installed illuminated by colorful lights, replicas model, and electric train. They also provide services of male and female guides and a cafeteria for food enjoyment.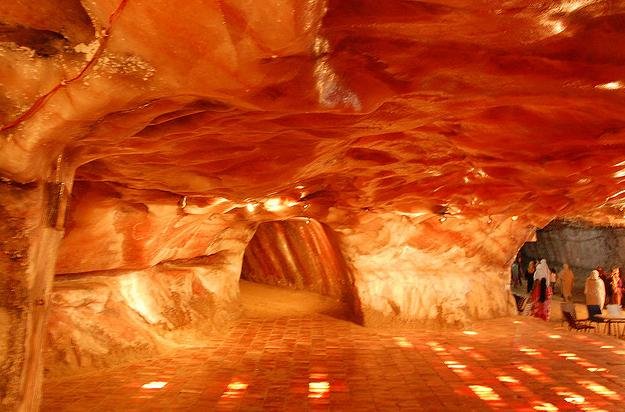 Jallo Park is just 7 km from Lahore and was built in 1978. This park is cover with a huge area of over 461 acres. It is the closest day destination to visit from Lahore.
There are many recreational activities like sports complex, swimming pool, botanical garden, Coffee shops, boating and fishing facilities. If you are looking for a short distance trip from Lahore, then this park is the perfect place to visit.
Murree is at an elevation of 2300m above sea level and a popular hill station for the local and international tourists to visit and enjoy. It is highly coveted by dense evergreen forests. The snowfall season and Mall road enhanced the beauty of tourists in the winter season.
Tourists can do hoteling, can enjoy snow skating, chair lift. Some adjusted areas from Murree are Patriata and Kashmir point, where tourists can do Food BBQ and hike with their families and friends.
Check Also: Best Murree Tour Packages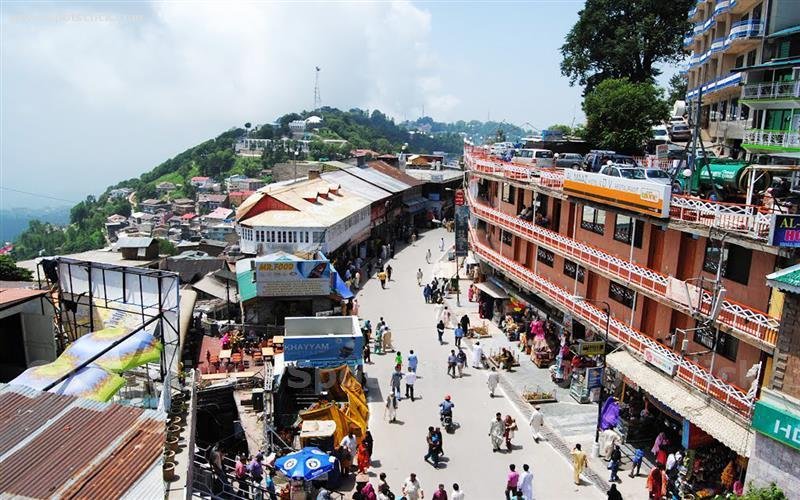 Islamabad is the 9th largest city with a population of 1,014,825, according to the 2017 census. The distance of Islamabad from Lahore is approximately 378.0 km. This city is known for its several forests, large houses, elegant buildings, shopping malls. People live to live in this city because of its peaceful, safety and greenery atmosphere.
Read Also: Day Trip Destinations from Islamabad
In Islamabad, tourists can visit beautiful destinations as there is much to see. Islamabad has the Lok Virsa museum, eye-catching hiking stations like Daman e Koh and Monal. Other than that, Shakarparian, Rawal dam, Parliament house, and other foreign embassies is the reason that most of the people don't regret visiting this city.
Neelwan valley is located at the distance of 266.2 km from Lahore and 15Kms from a famous destination area known as Kallar Kahar. Both come under the district of Chakwal. It is an astonishing destination for a one-day trip from Lahore. Tourists can enjoy the downhill hikes while exploring some stunning waterfalls and ponds on their way. This valley knows for its clear and cold blue water ponds.
The soon Sakesar valley is located in Khushab district and an elevation of 5010 from sea level. It is 250km away from Lahore and consists of 31 towns and various outing spots. The valley is full of beautiful lakes, fertile fields, versatile mountains, landscape, historic sites. The place is perfect for the tourists who want to stay away from the hustle and bustle of the cities and want some memorable moments in the peaceful and natural beauty.
The distance of Khanpur from Lahore is 7 hours and another spot destination from Lahore. Every year the Khanpur dam festival held, which attracts local and international tourists. Tourists can enjoy worth enjoying activities at Khanpur. These include boating, paragliding, rock climbing, hiking, fishing, and other sports activities.
Read Also: Day tour to Khanpur Dam (Day away Activity)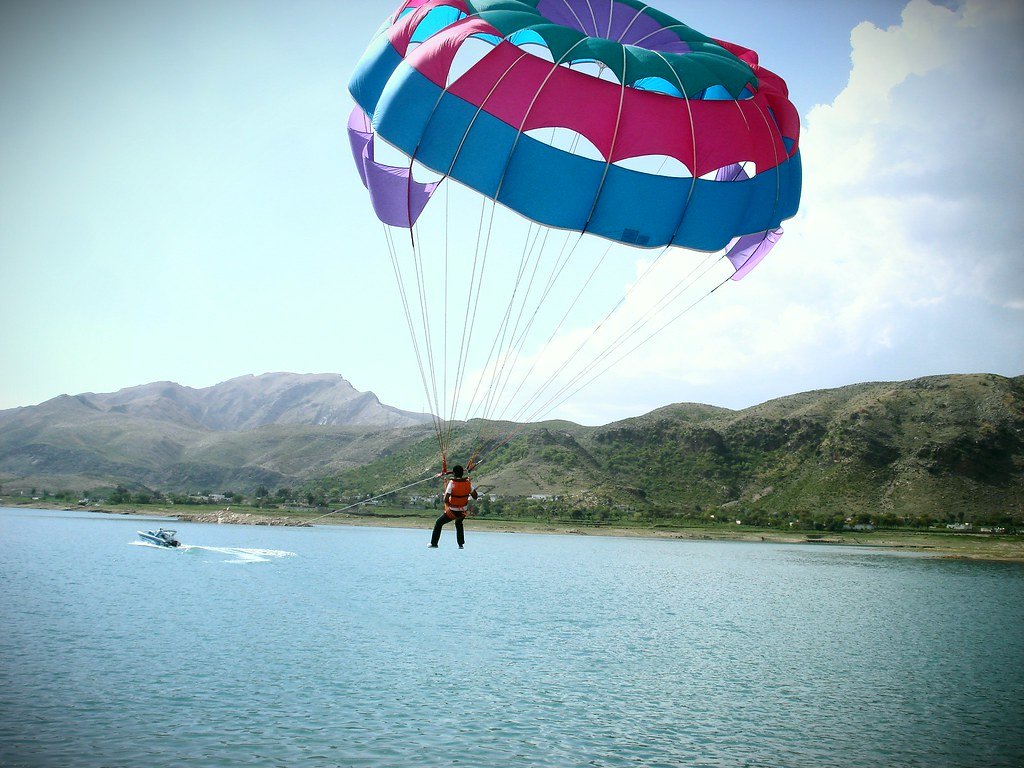 Katas Raj Temple or Qila Katas is 27Km away from Lahore and is situated near Chakwal. The template is surrounded by a water pond named Katas. This archaeological site is an attractive place for tourists who are highly attractive in historical sites.
Rohtas Fort is located in the city of Jhelum at a distance of 215.5 km from Lahore. This fort was constructed by a famous Pashtun ruler know as Sher Shah Suri to suppress the tribes of Potohar district. Tourists can visit this area as it has remarkable importance in history. UNESCO also engraved this building for its architecture and art.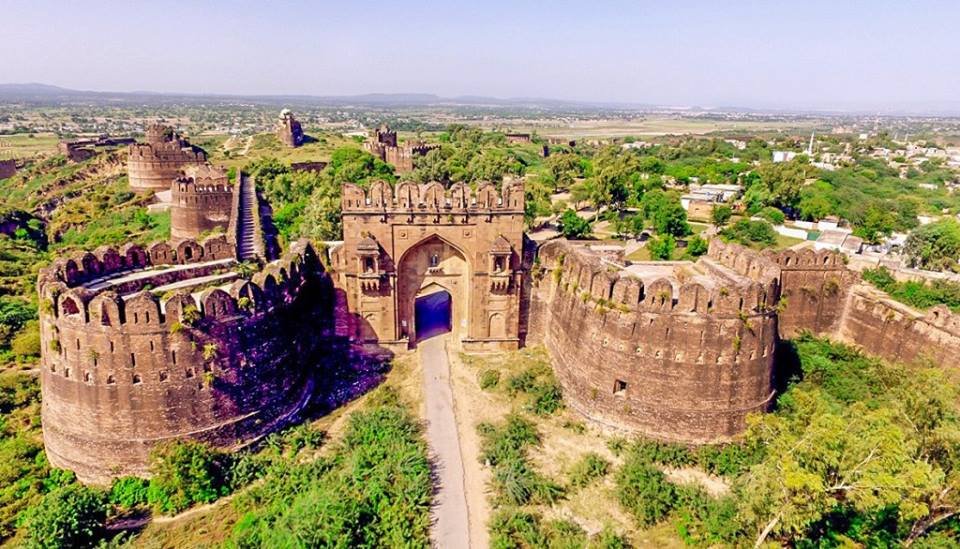 Must Read: Top 10 Reasons Why You Must Visit Pakistan