Pakistan's well known Naran Valley and Kaghan Valley are among the nation's best tourist goals for 2018. All things considered, AJK Tours offers different Naran tour packages that feature probably the loveliest areas in the twin valleys. Naran Valley and Kaghan Valley both offer an assortment of areas and exercises to investigate with waterway boating, sailing and various treks for a wide range of members. In reality, AJK Tours Naran Kaghan Tour Packages include perfect lakes in both valleys; such lakes are: Anso Lake, Lake Saif ul Mulook, Lulusar Lake, Dudipat Sar Lake and Saral Lake.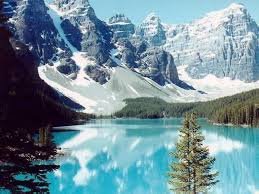 Moreover, aside from these lakes, Naran Valley and Kaghan Valley both offer other excellent areas too and any Naran Kaghan Tour is inadequate without likewise going by Babusar Top, Batakundi, Lalazar and Jalkhad. Any AJK Tours trek to Naran Kaghan is suited to an assortment of buyers and tour packages can be redone for families, companions and honeymooners. Truth be told, Naran Kaghan Honeymoon Packages are a blockbuster with a plenitude of spots to visit in the delightful valleys.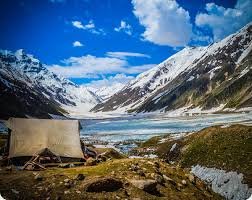 We have an armada of Top Class extravagance and prudent autos and jeeps which have capacity to go to any piece of Northern territories of Pakistan. The limit of our autos goes between 2 individuals for couples and upto 70 individuals if there should be an occurrence of family trips. Our staff gives full help to the customer before,during and after the tour. Our staff is continually ready to help and is comfortable helping our clients all day, every day. AJK Tours best Pre-Tour , During Tour and Post Tours Customer Support. We have commit drivers and Tour-Guide administrations and we are constantly here at the back end to take care of issues pertinent to Hotel , Car , Management and some other issue.
Little villages speck the valley that has an amazing mosque and sanctuary. A delightful stream runs the length of the valley with timberland and glades ruling the scene, and various pinnacles that span more than 17,000 feet in the sky. This is a charmingly remote territory where natural life proliferates. Intriguing bazaars are in the little villages and water crafts are accessible for lease at the lake. The valley expands 155 km ascending from a rise of 2,134 m to its most noteworthy point, Babusar Pass, at heights of 4,173 m. Couple, Family or Group of people can profit this journey as private Tour. As a trusted travel stage, AJK Tours interfaces Pakistan's energetic societies and intriguing scenes with whatever is left of the world.