Taobat Neelum Valley:
The village about 38 km ahead ofKel, is a fascination yet unexplored. Halmat, Tao Butt, Janawai, and Sardari are the most beautiful places around here. A tourist rest house has been constructed at Halmat to provide accommodation facilities to the visitors. Read more
Sharda: (Rest House available) The most picturesque place in Neelum Valley is " Sharda" it is located at a distance of 136 Km from Muzaffarabad and 30 Km from Dowarian. It is a breath taking spot.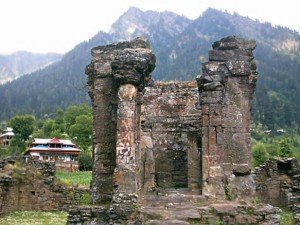 LIST TOURIST REST HOUSES/Huts IN AZAD KASHMIR
DISTRICT MUZAFFARABAD:
S.#  Location                                Status                               Total Rooms (attach bath)
1     Fort, Muzaffarabad        Tourist Rest House                        8
2     Saran (Pirchinassi)         Tourist Rest House                        4
3     Shaheed Gali                   Tourist Rest House                        3
4     Patikka                             Tourist Rest House                        3
NEELUM VALLEY :
1     Salkhala                          Angler's Huts (3 N0s)                     4 Read more