Neelum Valley is a valley arranged between Muzaffarabad, AJK toward the south, LOC toward the east, Naran toward the west and Minimarg, Gilgit Baltistan toward the north. It is 144 km long, beginning from Athmuqam and consummation at Tao Butt. It has "Shounter Valley" as a sub-valley. There are delightful waterfalls, lakes and mountains, with an astounding blend. Significant places in the valley are Kutton, Jagran, Athmuqam, Kundal Shahi, Keran, Sharda, Kel, Arrang Kel and Tao Butt. AJK Tour is expressing the best places to visit in Neelum Valley tour packages. Nonetheless, this is a total tourist or travel control for going to this wonderful valley.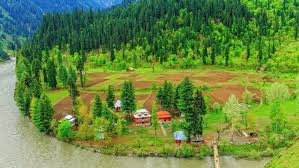 Dhani Waterfall is by a long shot the most elevated waterfall in the neelum valley and an incredible place for adolescent to make a plunge the icy water. Dhani waterfall is around 10 km before kundal shahi town. Kutton Waterfall is the vastest waterfall in the neelum valley. There is a view point other than the Kutton Waterfall. Kutton waterfall is 3 km far from kundal shahi and the way can be secured utilizing 4×4 vehicle. It is at a distance of around 74 km from muzaffarabad. You can discover Kashmiri Shawls in Kundal Shahi and the waterway see point is stunning, just in the primary market of the town. Kutton/Jagran resort is further 30 minutes' drive from the waterfall. The perspective of the jagran valley from the resort is astounding.
Athmuqam is the District Headquarter of the Neelum Valley. It is around 85 km from muzaffarabad. Athmuqam has some beautiful areas around the town. Keran is area assist 10 km on the principle street from athmuqam. The Keran resort is an incredible place to visit. It is nearest to Indian Occupied Kashmir. On a few areas between Athmuqam to Keran and than Sharda to Kel where River Neelum is the LOC between Azad Jammu and Kashmir and the Indian Occupied Kashmir. Dhudnial is little quiet village around 10 KM before Sharda. It is wonderful and you will witness numerous streams crossing the principle street. Sharda is a village with biggest number of hotels in the neelum valley. It lies on the two sides of the Neelum Valley. Sailing, Bonfire and BBQ office is given at numerous hotels. The hotels extends between One star to 3 star. Sharda Forest Resort by Valley Trackers is the best hotel office in the town. Neelum Star River View is another great place to remain here.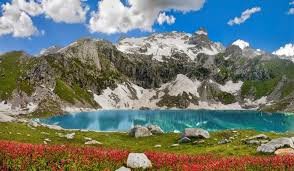 Abundant research is additionally compulsory before your excursion has begun. Look at the itemized data of atmosphere of the valley (as a rule it stays cool even in the summers). Pursuit out the climate conjectures/updates and put the garments in like manner, street state of the valley. It is smarter to counsel a tour-organizer, who will orchestrate the tour with best of his mastery and courtesies.