Honey Moon in Naran Kaghan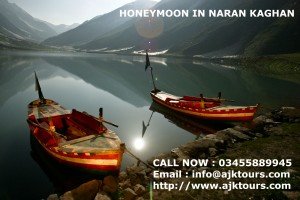 Itinerary:
5 Days Family package (Pick and drop from Islamabad to Islamabad)
Day
Itinerary
Night Stay
Spots
1
Islamabadto Naran
Shogran
Texla, Abbottabad, Balakot, Kawai, Shogran
2
Visit to Siri Paye
Shogran
Siri, Paye
3
Shogran to Naran
Naran
Saifulmalook, Kaghan, Naran
4
visit toLulusir Lake
Naran
Jalkhad, Batakundi, Lulusir Lake
5
Back toIslamabad
–
Kaghan Valley
Features
Duration: 5 Days
Price: 70,000
Starts From: Islamabad
Ends To: Islamabad
Includes: Accommodation ,Transportation,Driver
Standard Package: 70000
Deluxe Package: 90,000
Executive Package: 120,000
Includes transport from Islamabad to Islamabad
Overnight stays:
02-Overnight at Shogran
02-Overnight at Naran Tours & Sightseeing's: Shogran, Kawai, Jareed, Kaghan, Khania, NaranJeep Safari's: Saiful Maluk Lake, Sri Lake & Paye Plato (subject to road & weather conditions)
Attractions in Naran
While having a trip to Naran you can visit Shogran, Kawai, Siri, Paye, Makra peak, Saiful Malook, Batakundi, Jalkhad, Lalazar, Lulusar Lake, Dudipatsar National Park and Babusar. Near by spots from Naran are Kashmir, Muzaffarabad, Neelum Valley, Balakot and Mansehra. Abbottabad and Harripur can be visited while traveling from Islamabad-Taxila route.
Hotels in Naran Kaghan & Shogran
There are plenty of hotels in this area from most luxurious to economical hotels. For honeymoon tours Pine Park Hotels, demanchi and Arcadian are best.
Naran Kaghan Shogran Tour Packages
We offer different tour packages to Naran Kaghan. We also plan a tour to Shogran Naran and Kaghan for you. Some of pacakges are given below.
Group Tour Package to Naran Kaghan,
Family Tour Package to Naran Kaghan,
Honeymoon Tour Package to Naran Kaghan,
We offer some of the best hotels in Naran & Kaghan,
To Book your tour call now at 03455889945 or drop us an email at [email protected]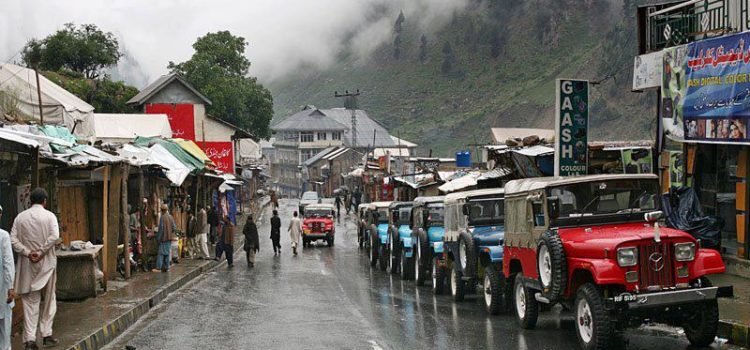 Naran is located 119 kilometers from Mansehra city and 270 kilometers from Islamabad at the altitude of 8,202 feet. Naran is one of the most scenic town in Pakistan, attracting thousands of tourists, trekkers, photographers and nature-enthusiast, every year.
For our standard tour packages, click the link given below.
https://www.ajktours.com/holiday-package/naran-kaghan-shogran/
Or Follow link given below.
http://www.imusafir.pk/Tours-details/Standard-Honeymoon-in-Shogran-Naran-Kaghan-5D-4N
Naran can be considered as base station to scenic destinations like Lake Saif-ul-Malook, Lalazar Babusar, Noori Valley and Purbi Valley.
Tourist Spots Around Naran
Lake Saif-ul-Malook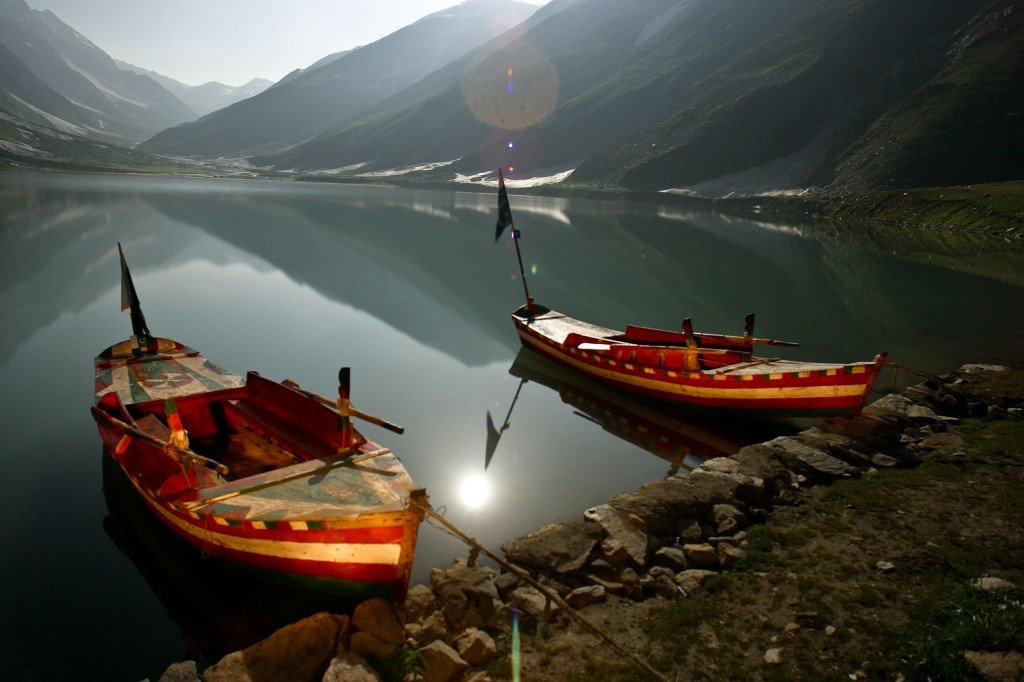 Saiful Malook is one of the most beautiful lakes one can imagine to exist on the surface of this earth. When we talk about this lake, words fail to describe its beauty. Anyone who has been there once can never forget the time that was spent in the company of this enchanting lake. Once we are there we never feel like leaving it; quite opposite to the Trevy Fountain in Rome, the eternal city where the visitors throw coins to wish they would come back soon. Here in the fairyland you don't need to throw any coin.
JalKhad
Jalkhad is a small town located about 2 hours drive from Naran.
Lulusir Lake
Lalazar
Dodipatsar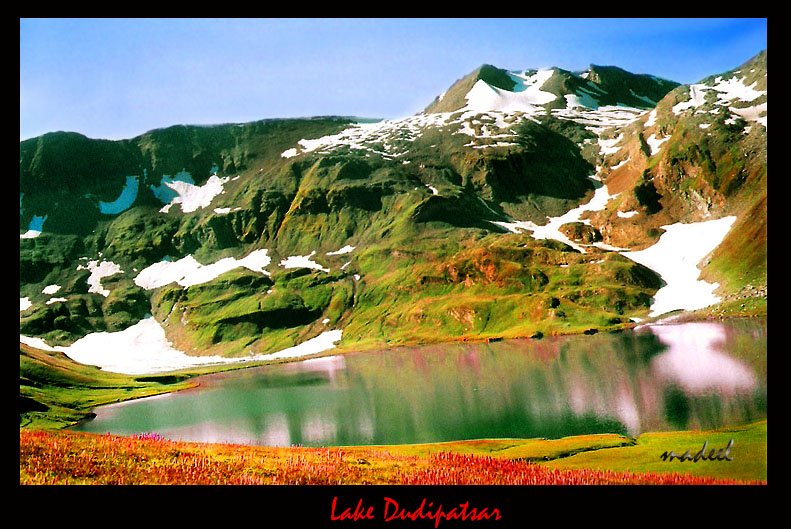 Babusar Top
Noornar Top
For booking Call Now: 03455889945 or drop us an Email at [email protected]