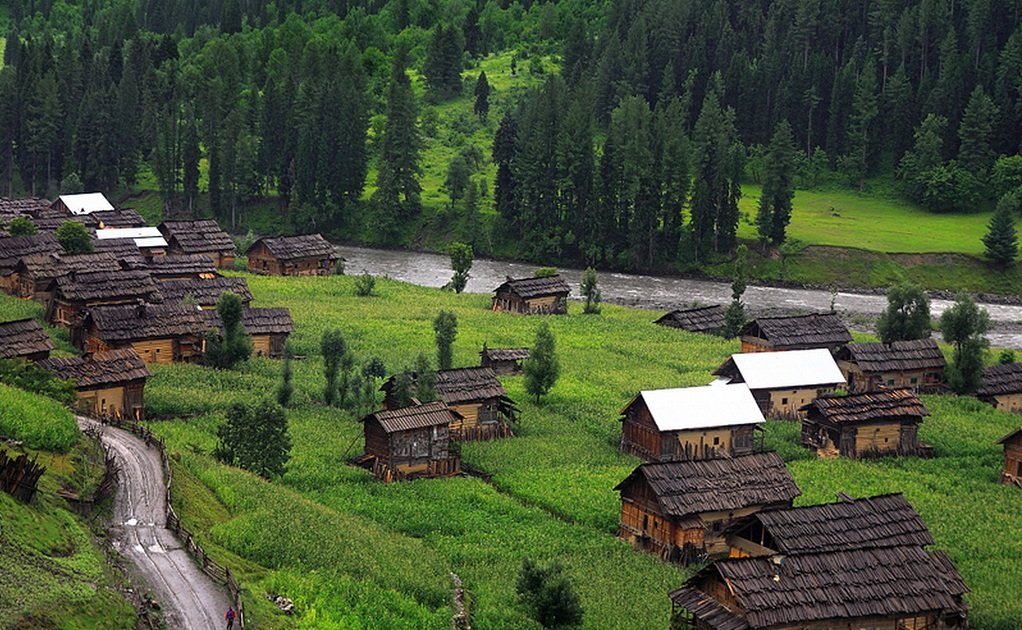 Neelum Valley (وادیِ نیلم) is also knows as blue gem of Pakistan. Neelum Valley is one of the most visited areas among northern areas of Pakistan.Neelum is the district of Azad Kashmir situated almost 90km away from its Capital. Neelum is almost 180km away from...
Neelum Valley is the blue gem of Pakistan. People keep visiting the valley round the year. It is very tough to announce top 10 pictures of the Neelum Valley as my gallery was full of Neelum Valley pictures and every picture is of its own kind....
Kel:
19 kilometers journey from Sharda, upstream takes one to Kel. It is a small valley at the height of 2097 meters. This is another picturesque place in the Neelum Valley. The Shounter Nullah joins river Neelum at this place and leads to Gilgit Agency over the Shounter Pass (4,420 meter). Kel is also a base camp of mountaineering activities up to "Sarawaali Peak" 6326 meters above sea level and "Sarawaali Glacier" (about 25kms long) which are said to be the highest peak and biggest glacier of Azad Kashmir.
Buses ply daily on this route. It is advisable