Hunza is very famous for its hospitality services, in summer, you wont be able to find hotels on arrival (as a walk in guest). Hoteling and Hospitality is in the blood of Hunza people. We compared almost 50 hotels in Hunza, almost more than 50 hotels are operating there. We ranked hotels after ajktours' user's reviews, price range, amenities hotels offers, location of the hotels. Competition for best hotels was among Serena Hotel Hunza, Eagle's Nest, Darbar hotel Hunza, Hunza Embassy Lodges & Motel, Hunza View Hotel, Hill Top Hotel Hunza.
1
Hunza Serena Hotel (12500 per night)

Most awesome location with awesome view. Featuring hot and cold running water, centralized heating.

2
Hunza Darbar Hotel(10500 per night)

Equipped with all basic amenities, Valley View rooms and one with VIP services.

3
Hunza Embassy Lodges & Hotel (9500 per night)

One of the most luxurious accommodation in Hunza. Executive stream view rooms with superb services.

4
Gulmit Continental Hotel,(6500 per night)

On the edge of Jheel road, having view of water stream, Deluxe rooms with restaurant and WiFi facility.

5
Hunza View Hotel Karimabad (5500 per night)

Hunza View Hotel is situated in Karimabad Gilgit Baltistan. Hotel is located on the edge, where you can have fantastic view of Hunza Valley from your rooms. Rooms are fully furnished and fully equipped with every basic facility. The main feature of the Hotel is it is cost effective as compared to other hotels in Hunza Valley.
For booking hotels and tour packages please call at 03455889945 or drop us an email at [email protected]
Hunza is located in Gilgit Baltistan, almost 560Km away from Islamabad via Naran-Babusir Top and 620km away via Besham-Dasu-Chilas. Its takes 13 hours and 15 hours from islamabad from both routes consecutively. While you travel to Hunza, there are numerous breathtaking spots including 3M, Riakot, Babusir Top, Gilgit. Once you reached at Hunza, must visit following spots.
While traveling towards Hunza from Gilgit, after an hour of driving, on the left side of the road, one can see breath taking view of Rakaposhi. There is hotel and restaurant available for tourists.
Aliabad village is located just 20mins of drive before Kareemabad Village. Gardens of dry fruit are major attraction of the town.
3. Karimabad Village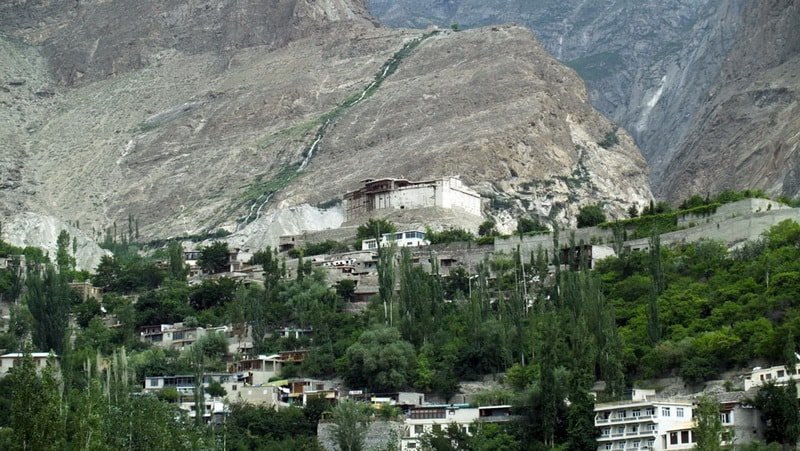 Kareemabad village is the main town in Hunza, where you can see traditional culture of locals, their wearing, home structure and their lifestyle will attract you.
4. Altit Fort: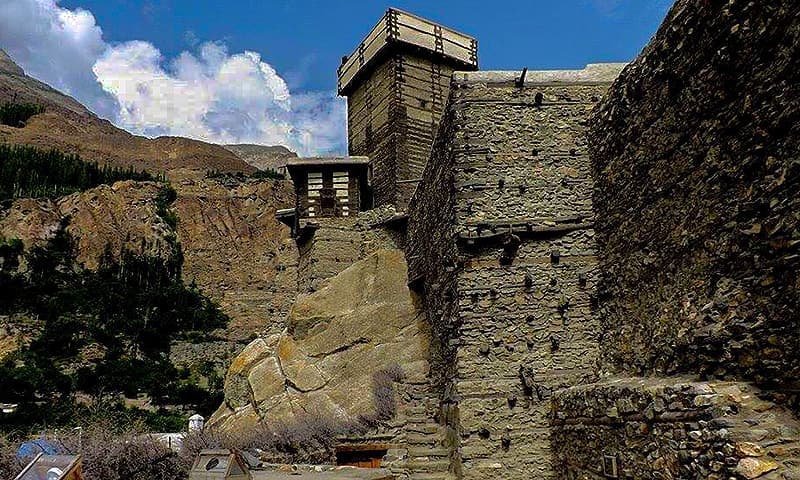 Altit fort is one of the must visit places in Hunza Kareemabad Village, its royal garden, local traditional restaurant, awesome view from the fort will be worth visiting.
5. Baltit Fort

Baltit Fort is also historic and architectural beauty situated in Karimabad Village. Ancient Fort was built in 8th CE and now enlisted in UNESCO World Heritage Tentative list.
6. Eagle's Nest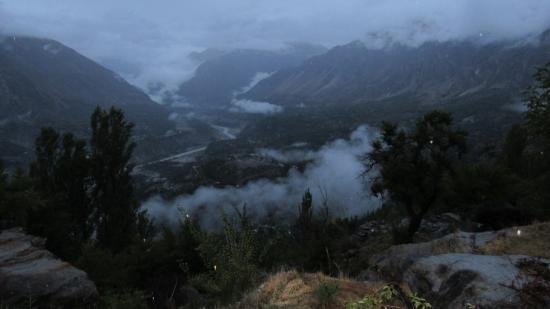 If you visited Hunza and did not visit Duikar Village, then you missed the tour's major attraction. One can witness the beauty and Panoramic View of Hunza from Duikar Village, that is why it is called Eagle's Nest.
7. Attabad lake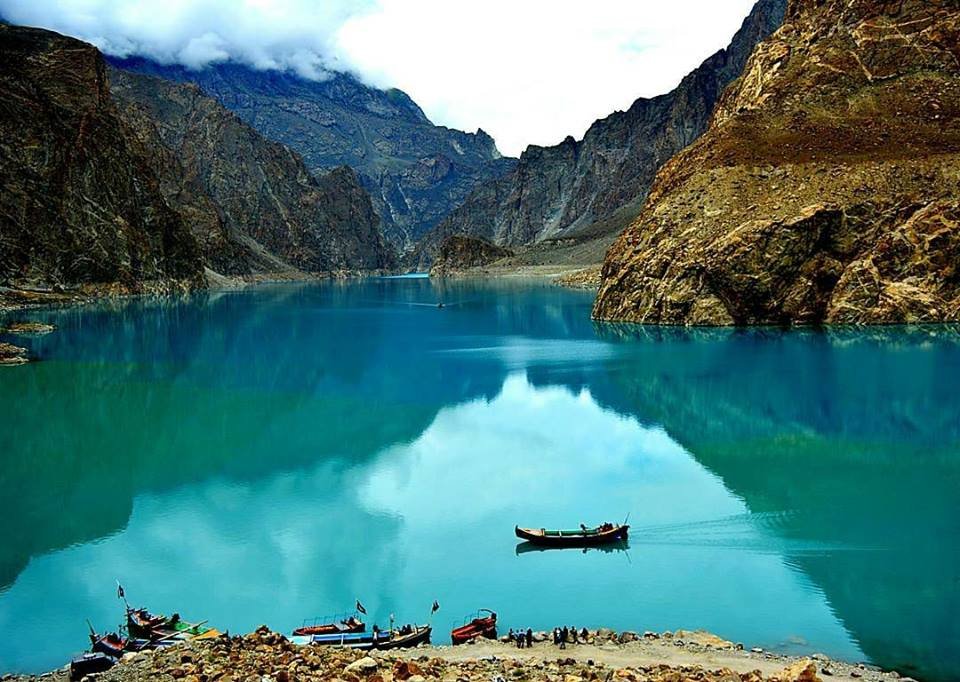 Attabad Lake is must visit place in Hunza, plenty of tourists visit Hunza and enjoy boating at Hunza Attabad Lake. Attabad Lake is situated on just 45 mins of drive from Kareemabad (Altit Fort).
8. Sost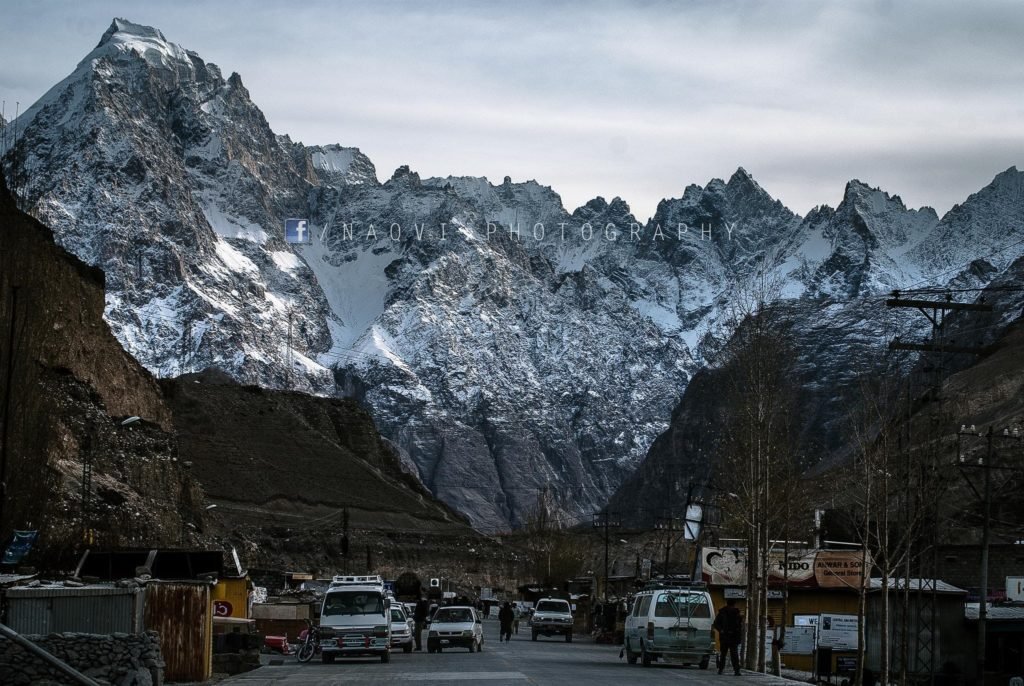 Sost is also read is Sust is located in Gojal Valley (Upper Hunza). Sost is used a base camp for visiting Khunjerab China border. There are many standard hotels available for night stay. Distance between Khunjerab and Sost is almost 87km and from Hunza to Sost the distance is 90km.
9. Passu Cones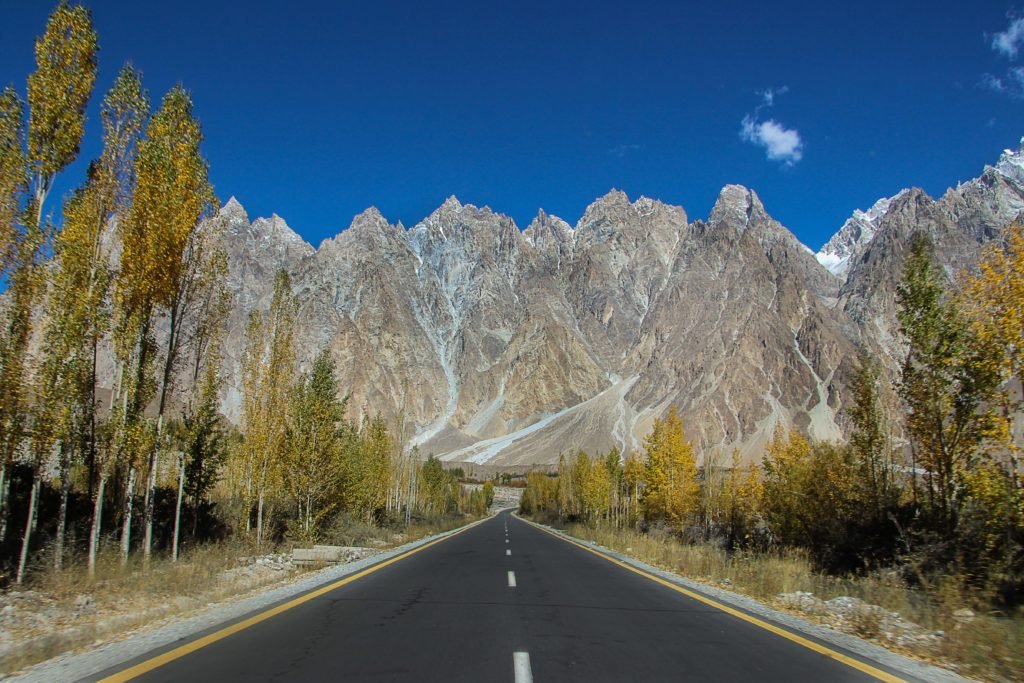 Passu is just 50km away from Hunza, located in Upper Hunza Gojal Valley, 15km away from Gulmit. Cones shaped mountains in Passu making it worth staying and worth visiting. There are limited but better hotels options are available in Passu.
Khunjerab Top a.k.a China Border is the last destination of Karakorum highway in GB. It is 180km away from Hunza and 87km away from Sost. Many people from across the Pakistan visit GB just to visit Khunjerab Top.
To Book your tour packages, Car Rentals in Hunza, Hotels in Hunza Call Now: 03455889945
Naltar Lake (Rainbow Lake) Satrangi Lake
Rainbow Lake Aerial Shots through DJI MaviC 2 Pro Drone depicting the numerous vibrant colours this magnificent Lake holds .Satrangi lake~Rainbow Lake is one of most beautiful lakes which are located in magnificent Naltar valley. The road towards lake is a 4×4 track and in pretty bad shape. On the way towards lake there are many breath taking views. Snow covered high peaks, lush green meadows, Pine trees and crystal clear water stream. As you reach the lake scene becomes more beautiful. The lake has many different colors. One will remember the place life time after visit.
Picture credits: Usman Javed Ch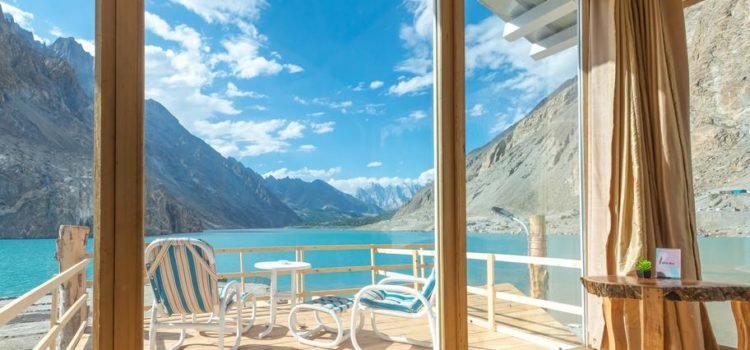 Gilgit is the capital of Gilgit Baltistan, an administrative territory of Pakistan. Gilgit Baltistan is part of Jammu & Kashmir, being administrated by Pakistan nowadays. Gilgit Baltistan is famous for beautiful valleys and mountain ranges. There are many tourists spots in Gilgit so there are many hotels in Gilgit, Hunza and Khunjerab. List of hotels in given below.
Hotels in Gilgit
Serena Hotel Gilgit
Rupal Inn Gilgit
Hotel North Inn Gilgit
Park Hotel Gilgit
Shaheen International Hotel Gilgit
Riveria Hotel
Madina Hotel Gilgit
Canopy Nexus Gilgit
Hotels in Hunza Karimabad
Hunza Gateway Hotel
Hunza View Hotel Karimabad
Eagle's Nest Hotel Karimabad
Hilltop Hotel Karimabad
Darbar Hotel Karimabad
Hunza Serena Hotel
Mulberry Hotel
Hotel Blue Moon Karimabad Hunza
Hotels in Gulmit
Hunza Marcopolo Inn Gulmit
Gulmit Continental Hotel
Silk Route Lodge
Hotels in Sost
Riveria Hotel Sost
Mostly people prefer to stay in Karimabad and Passu to explore the valley. One needs at least 5 days tour package to Hunza to explore the valley till Khunjerab Top. Eagle's Nest hotel, Hunza View Hotel and Serena Hotel Gilgit are most popular hotels in Gilgit & Hunza. We offer rooms on discounted rates in Gilgit Baltistan. Avail best hotels deals for Top 5 Hotels in Karimabad, Best 3 Hotels in Passu, Gulmit Hotels including Hill Top Hotel Hunza and Hunza Embassy Hotel Karimabad.
For booking Call Now: 03455889945 or drop us an Email at [email protected]