Taobat Neelum Valley:
The village about 38 km ahead ofKel, is a fascination yet unexplored. Halmat, Tao Butt, Janawai, and Sardari are the most beautiful places around here. A tourist rest house has been constructed at Halmat to provide accommodation facilities to the visitors.
Challiana Neelum Valley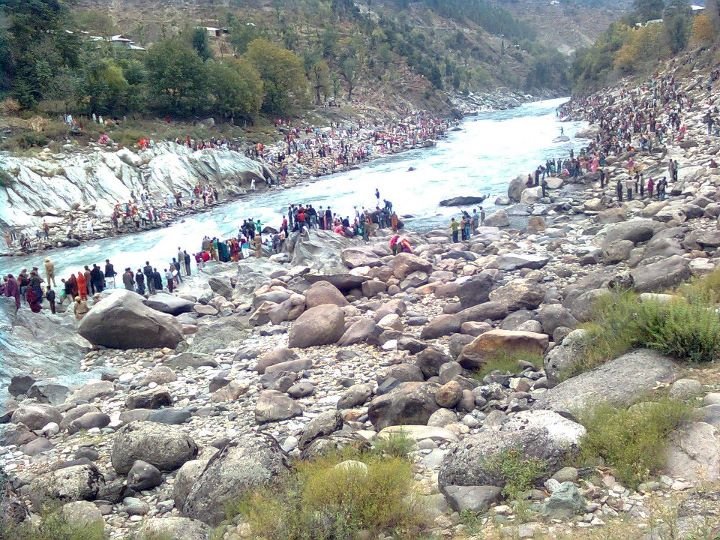 Do you think its any picnic spot and people enjoying there?You will be surprised to know that its the border area called Challiana(Neelum Valley) where people of both villages(From Azad Kashmir and Indian held Kashmir) shout messages across to their family members for. This is the closest they can get to them.