If you have decided to visit Pakistan, don't lend your ears to what media is beating drums for. In fact, the truth is far more different. Pakistan is a beautiful place with rich culture, worthwhile traditions and hospitable people. People out there are super friendly and don't forget they are listed among most happy nations in the world. They will make you laugh and make sure you feel like at home throughout your stay. Be that as it may, in order to travel safely and comfortably, consider these tips with a fine tooth comb and get yourself a tremendous tour of this incredible country. Off you go!
Entry Requirements
If you are backpacking to Pakistan, you have to follow standard rules and procedures. What you will be needing is a Visa, a valid passport and a return ticket and that's that.


Be that as it may, check out for any extra requirement for your country from the Pakistan embassy inside your country. Once you have gone through the entry requirements, you are ready to take off. Here you go!
Packing Your Bag
Packing is the most important thing you need to carefully give a once over to. Pack all the clothes and necessary items you will be needing on the trip. For this case, don't over pack as you might have heard the Spanish proverb "On long journeys, even a straw weighs heavy", so consider applying it.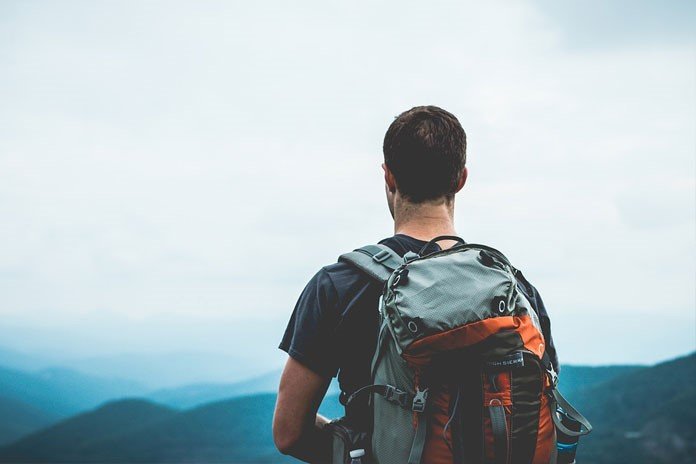 Don't forget to pack your toothbrush and sunblock cream as there is intense sunshine in the summers. But what if you need to take gifts for your friends out there? Alright, if you have excess baggage with you that's more than the limit allowed by your airline, you can get the services from a well-reputed cargo from UK to Pakistan company . There you go!
Make Several Photocopies of Your Passport
Now, this is the most important thing you need to keep a close eye on. Make multiple photocopies of all your documents like passport, visa and other travelling documents. You will be asked several times to get your documents checked and submitted at police posts if you are travelling to Northern areas especially. Just make 30 plus photocopies of your visa and passport if you are planning to visit Northern areas. Yes, you heard it right, I kid you not. 30 copies, Vola.
Be Aware Of Frauds and Pick Pockets
Don't travel with plenty of cash on you. With that, don't throw much money to beggars as the scammers and pick pockets can easily smell their pray. Just keeping enough cash on you will get the job done.


One more thing, keep the cash different places on your body so that in case you lose the money from one place, you can find from the other. It is recommended not to accept a free ride from the person you are unaware of.
Use Public Transport
Always use public transport while travelling inside Pakistan as it's safe and inexpensive way. Pakistan offers a broad and diverse transportation system. Getting inside and around Pakistan is super easy. There're airlines, trains, buses, autos, taxis; I mean everything is just right there, bang on! If you ask me, use public transport instead of hiring a taxi because it's very expensive and the driver may hide his identity in order to make extra money by taking you to an unknown place.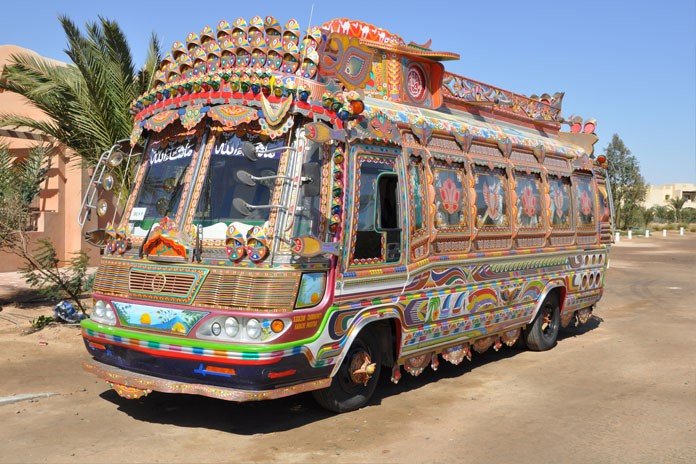 If you want to save a few more bucks, then choose the train instead of buses. Be that as it may, that does not go for Northern areas. The main source of transportation in hilly areas is a four wheeler jeep and you have to hire it. Still and all, travelling around Pakistan is very much trouble free and cheap.
Staying Healthy In Pakistan
Cuisines of Pakistan are considered one of the most liked ones around the world. The food of Pakistan is pretty similar to that of India. That means, you will be soaked up in a spice-packed world. Chicken Biryanis, tikkas and jalebis; whoa. All these dishes will mesmerize you completely, for sure. Just try each and every dish of Pakistani cuisine and you would love it. Be that as it may, always eat freshly cooked food. Don't eat food from the places open to flies and dirt. Added to that, always drink bottled water and avoid drinking tap water even if it looks clean.

Before planning your trip to Pakistan, pay a visit to your doctor and tell them about your visit and period of stay. Plus, ask for vaccination and proper medication, if required. That's how you will be taking good care of your health in Pakistan.
Dress Modestly
You need to dress modestly while visiting Pakistan. In big cities like Lahore and Islamabad, you can wear whatever you want but we recommend to dress adequately. It's a good idea to look like locals so consider wearing dresses like locals do especially if you are a female backpacker. People do stare in Pakistan, well, the truth hurts. To win yourself a comfortable and exciting tour of Pakistan, dress moderately.Straight after that, Pakistan is the country with rich culture and religious believes.

Covering all your body parts and wearing a scarf over your head while visiting mosques, shrines and holy places is mandatory, in case you are a female tourist. No ifs, ands, or buts.
Make Photos of All the Places You Visit
Don't forget to pack your camera while arranging your traveling bag. An enthusiastic camera will help you create record of all the special and exciting moments you will spend in Pakistan. You will be finding a bunch of beautiful places such as hill stations, waterfalls, snow falls and holy places, so why not capturing them in your camera? That's right in the block hole.

Straight after that, get your family and friends traditional gifts from Pakistan. There are a lot of items you can take back home from Pakistan. The most famous of these are dry fruits, handicrafts, sweets, pottery crafts and traditional dresses and caps.
So, the land of colorful and rich culture & picturesque mountains is calling you right away, off you go!
To book your tour to Pakistan please email us at [email protected] or call at 03455889945 or whatsApp on 03455889948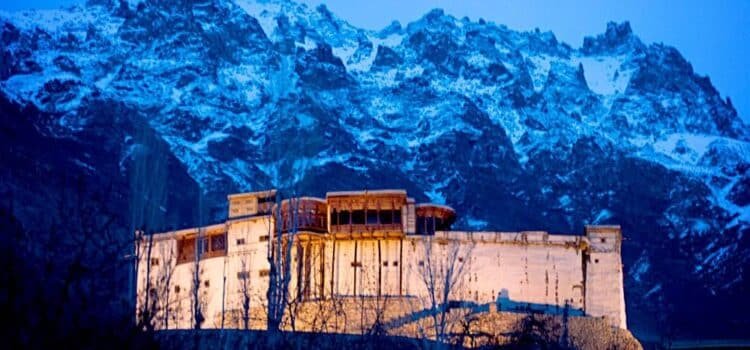 Tour Packages
Tour Package to Naran Kaghan & Shogran
Starting City: Lahore/Islamabad
Ending City: Lahore/Islamabad
Duration: 3 Days, 5 Days, 7 Days
Details: Naran is located in Khyber-Pakhtunkhwa, Pakistan. The Kunhar River, swollen by glacier melt, meanders its way through the Naran Valley. Shogran, Siri, Paya, Makra Peak, Malka Parbat, Lalazar, Lulusir Lake, Batakundi, Jalkhad, Babusir Top and Saiful Muluk are the main attractions and included in our packages.
Tour Package to Neelum Valley
Starting City: Lahore/Islamabad
Ending City: Lahore/Islamabad
Duration: 3 Days, 5 Days, 7 Days
Details: Neelum Valley is situated at the North & North-East of Muzaffarabad Azad Kashmir, running parallel to Kaghan Valley. The two valleys are only separated by snow-covered peaks, some over 4000m above sea level. Excellent scenic beauty, panoramic views, towering hills on both sides of the noisy Neelum river, lush green forests, enchanting streams and attractive surroundings make the valley a dream come true. Most famous spots in Neelum Valley are Keran, Kutton, Upper Neelum, Ratti Galli Lake, Sharda, Kel, Arrang Kel, Halmat, Sardari and Taobat.
Tour Package to Banjosa Lake Rawalakot
Starting City: Lahore/Islamabad
Ending City: Lahore/Islamabad
Duration: 3 Days
Details: Rawalakot is a town in Azad Kashmir, and is the district head quarter of Poonch Division and Poonch District. It is in a beautiful valley surrounded by hills. Banjosa Lake, Toli Peer, Ghori Maar, Devigali and Tatta Pani are interesting places in Rawalakot.
Tour Package to Murree and Galiyat
Starting City: Lahore/Islamabad
Ending City: Lahore/Islamabad
Duration: 3 Days
Details: The Murree Galiyat region is known for its scenic vistas of pine and oak covered mountains, criss-crossed with springs and rivulets and dotted with lawns and orchards. On clear days a good view of the snowy peaks of Kashmir is possible, and the crest of Nanga Parbat can sometimes be seen. Tourists attraction in the area include the Murree world life Park, Patriata, Mall Road, Kashmir Point, Pindi Point, Ayubia chair lift, Nathiagali, Khanspur and Mukshpuri.
Tour Package to Hunza
Starting City: Lahore/Islamabad
Ending City: Lahore/Islamabad
Duration: 5 Days, 7 Days
Details: A land of Greatest Mountains & Colorful Culture. Hunza is probably Pakistan's most visited valley, by the tourists. It is a fairy tale land surrounded by beautiful rugged & snow capped mountains. Only at a distance of 100 Kms. from Gilgit Hunza is a small town on Karakorum Highway. At the altitude of 7000 – 800 feet it is the first main town or stop if you are entering Pakistan from China. Most visited spots in Hunza are Rakaposhi View, Altit Fort, Baltit Fort, Eagle's Nest, Lady Finger View, Attabad Lake, Sost, Khunjerab Pass and many more.

Tour Package to Skardu
Starting City: Lahore/Islamabad
Ending City: Lahore/Islamabad
Duration: 5 Days, 7 Days, 10 Days
Details: In the extreme north of Pakistan, Skardu the central valley of Gilgit-Baltistan, is an epitome of beauty, serenity and wilderness. After Jaglot on the Karakoram Highway, a narrow road turns towards Skardu. During the seven-hour journey, one is greeted with several streams, springs, and the hospitality of the local people.Soon after crossing the old wooden bridge built over the River Indus, one reaches Shangrila. Shigar and Khaplu Fort, Sheosir, Sadpara and Kachura Lake, Manthoka Waterfall, Fairymeadows, Deosai and Katpana Desert are most popular destinations in Skardu.

Tour Package to Swat & Kalam
Starting City: Lahore/Islamabad
Ending City: Lahore/Islamabad
Duration: 3 Days, 5 Days, 7 Days
Details: Swat is a an administrative district in the Khyber Pakhtunkhwa, Pakistan. It is the upper valley of the Swat River AND IS HOME OF PEACEFUL POSHTOONS. Most popular destinations in Swat are Fizaghat, Mingora, Saidu Shareef, Miandam, Malam Jabba, Bahrain, Kalam, Ushu Valley, Mahodand lake and Kundol Lake.
For more details follow the link given below.
https://www.ajktours.com/category/tour-packages/
For Booking please call at 03455889945 or drop us an email at [email protected]