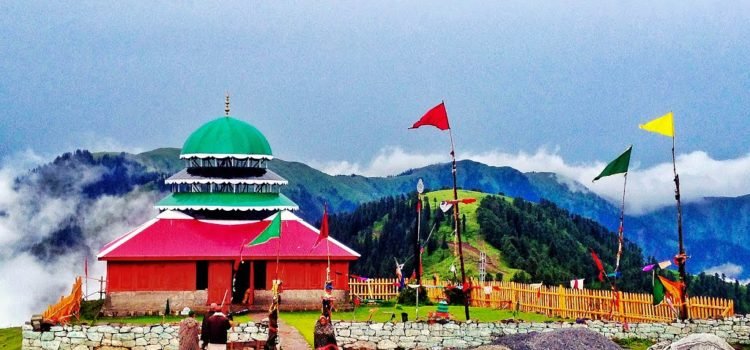 This cost includes Transport(Corolla Car, From Islamabad to Islamabad), Fuel, Toll Taxes, Accommodation of two rooms and Sight seeing. Just meal is not included in this package. This package is valid for 4 pax only.
Standard Package: 38000
Deluxe Package: 45000
Executive Package: 65000
Executive Package includes accommodation in PC Muzaffarabad.
Peer Chanasi
The awe-inspiring locus, with an altitude of 2924 meters above the sea level, is located eastward of Muzaffarabad. Due to its tremendous scenic beauty, velvet green plateaus and wonderful climate, it wins admiration of nature lovers. The view of the summit of the neighboring mountain peaks spell bounds a tourist.Saran, Sud Bun, Mushki, Sakki and Jarran phirran are also worth seeing and ideal for hiking, trekking and camping activities.
https://ajktours.com//index.php/2011/07/pictures-of-peer-chanasi-muzaffarabad-hill-spot/
Kutton
The bewitching beauty of Kutton permeated in the radius of 10 kilometers, makes Jagran Valley. The area is 16 kilometers from Kundal Shahi and is accessible by road.
https://ajktours.com//index.php/2011/07/pictures-of-kutton-neelum-valley/
Keran
At a distance of about 9Kms from Athmaqam, Neelum (Karen) is situated on the Right Bank of Neelum River at about 1524 meters above sea level. It has fascinating scenery. A small bazaar and a tourist rest house situated on the bank of meandering river Neelum across which one can have a glance at the Indian held Kashmir.
https://ajktours.com//index.php/2012/03/keran-neelum-valley/
Sharda
The most picturesque place in Neelum Valley is " Sharda" it is located at a distance of 136 Km from Muzaffarabad and 30 Km from Dowarian. It is a breath taking spot.
https://ajktours.com//index.php/gallery/?wppa-album=4&wppa-cover=0&wppa-occur=1
For booking Call Now: 03455889945 or drop us an Email at [email protected]
Honeymoon in Neelum Valley 3 Days/2 Nights
3 Days Honeymoon package (Pick and drop from Islamabad to Islamabad)
Day Itinerary Night Stay Spots
Day 1
Islamabad to Muzaffarabad (3.5 Hours)
Sight Seeing: Muzafffarabad, Peer Chanasi, Kashmir Waterfall
Stay: Muzaffarabad
Day 2
Muzaffarabad to Kutton (3.5 Hours)
Sight Seeing: Patika,Kundal Shahi, Kutton
Night Stay: Kutton
Day 3
Kutton to Keran and back to Islamabad(7 Hours)
Sight Seeing– Uthmaqam, Keran, Upper Neelum
Total Cost : 30,000 (Transport Corolla XLI) & Accommodation 1 Standard Room
Places to be Visited in this Tour:
Peer Chanasi
The awe-inspiring locus, with an altitude of 2924 meters above the sea level, is located eastward of Muzaffarabad. Due to its tremendous scenic beauty, velvet green plateaus and wonderful climate, it wins admiration of nature lovers. The view of the summit of the neighboring mountain peaks spell bounds a tourist.Saran, Sud Bun, Mushki, Sakki and Jarran phirran are also worth seeing and ideal for hiking, trekking and camping activities.
https://ajktours.com/pictures-of-peer-chanasi-muzaffarabad-hill-spot/
Kutton
The bewitching beauty of Kutton permeated in the radius of 10 kilometers, makes Jagran Valley. The area is 16 kilometers from Kundal Shahi and is accessible by road.
https://ajktours.com/pictures-of-kutton-neelum-valley/
Keran
At a distance of about 9Kms from Athmaqam, Neelum (Karen) is situated on the Right Bank of Neelum River at about 1524 meters above sea level. It has fascinating scenery. A small bazaar and a tourist rest house situated on the bank of meandering river Neelum across which one can have a glance at the Indian held Kashmir.
https://ajktours.com/keran-neelum-valley
For booking Call Now: 03455889945 or drop us an Email at [email protected]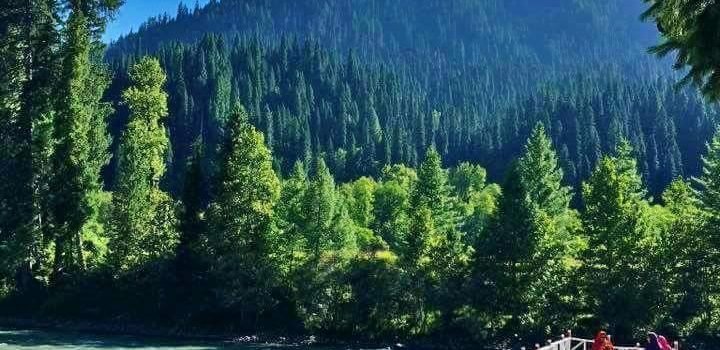 Taobat Neelum Valley:
The village about 38 km ahead ofKel, is a fascination yet unexplored. Halmat, Tao Butt, Janawai, and Sardari are the most beautiful places around here. A tourist rest house has been constructed at Halmat to provide accommodation facilities to the visitors. Read more