ADMINISTRATIVE SETUP:
1. Division: Two
Muzaffarabad
Mirpur.
2. Districts: Ten
I. Neelum        ii. Muzaffarabad
iii.Hattian        iv Rawalakot
v. Bagh            vi. Poonch
iv. Sudhanoti    vii. Mirpur
viii. Bhimber.   xi. Kotli. x. Haveli
3. Sub Division:
1.  Neelum district      :   Athmaqam, sharda
2.  Muzaffarabad        :   Muzaffarabad, Ghari Duppata Read more
Historical tourist lodge Barsalla is located at a distance of 100 kilometer from Islamabad and 40 kilometers from Muree. On the way to Muzaffarabad via Muree Kohala, it is only 3 kilo meters for from Kohala Bridge that is entry point in AJK.The historical importance of this lodge which was built in Dograa's rule, is that, in 1944 Quaid-e-Azam, founder of Pakistan stayed here when he was returning from Seri Nager.That particular chair is still present in this lodge on which Quaid was seated.Dograas rulers used to stay here while traveling between Rawalpindi and Serinagar. AJK government has repaired it and now it has seven rooms for tourists. In summer season cool breeze from river Jahlem gives a pleasant touch.This historical resort is a memorable place for tourists.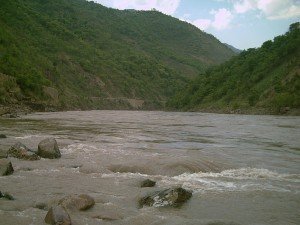 Historical tourist lodge Barsalla is located at a distance of 100 kilometer from Islamabad and 40 kilometers from Muree. On the way to Muzaffarabad via Muree Kohala, it is only 3 kilo meters for from Kohala Bridge that is entry point in AJK.The historical importance of this lodge which was built in Dograa's rule, is that, in 1944 Quaid-e-Azam, founder of Pakistan stayed here when he was returning from Seri Nager. Read more