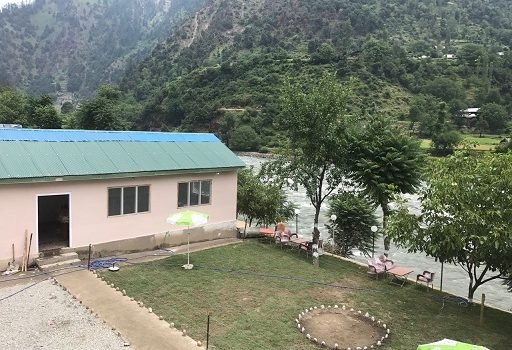 Pine Park Lodges located on the bank of river in Kearn Neelum Valley, having executive and luxury rooms, ideal of families for their excursion & relaxation.
Pinepark Lodges having 14 luxurious and fully furnished equipped with all basic amenities including Restaurant, lawn, river view rooms, wifi and friendly staff.
For booking Call Now: 03455889945 or drop us an Email at [email protected]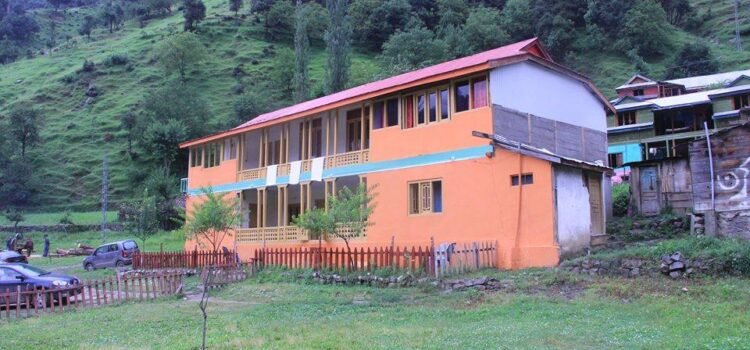 If you are looking for a comfortable hotel in keran valley with view, then Poshmal Guest House Keran is right choice for you. Poshmal Guest House Keran is located on river bank in Neelum Valley. It is consisting of 14 luxurious & fully furnished rooms. Karen is 85km away from Muzaffarabad towards Neelum Valley. Poshmaal Guest House is covered area of 5 Canals, one of the biggest hotel in Neelum Valley. Pictures of Poshmaal Guest House are given below.
For booking Call Now: 03455889945 or drop us an Email at [email protected]
Tourism Department of AJK is operating PTDC Motels in Neelum Valley same like PTDC Pakistan.There are many Guest Houses have been built to facilitate the tourists. Tourism Guest House Kutton, Tourism Guest House Keran, Tourism guest house Kel and Sharda. Many of them has been leased out to private companies. But in Keran, Upper Keran/Neelum and Kel are still being operated by AJK Tourism Department a.k.a PTDC Motel among tourists. There are 6 rooms in Tourism Guest House Keran including 2 VIP Rooms. Rent vary between 3500 to 5200(Service Charges Included). There are also 5 Huts being run by AJK Tourism Department in Upper Neelum or Upper Keran. You may book these huts by AJKTOURS.com by paying some service charges. All Guest houses are located on prime location of the town. Some of them are located on river side that attracts the tourists the most. Book your trip package on just one phone call.
For booking Call Now: 03455889945 or drop us an Email at [email protected]