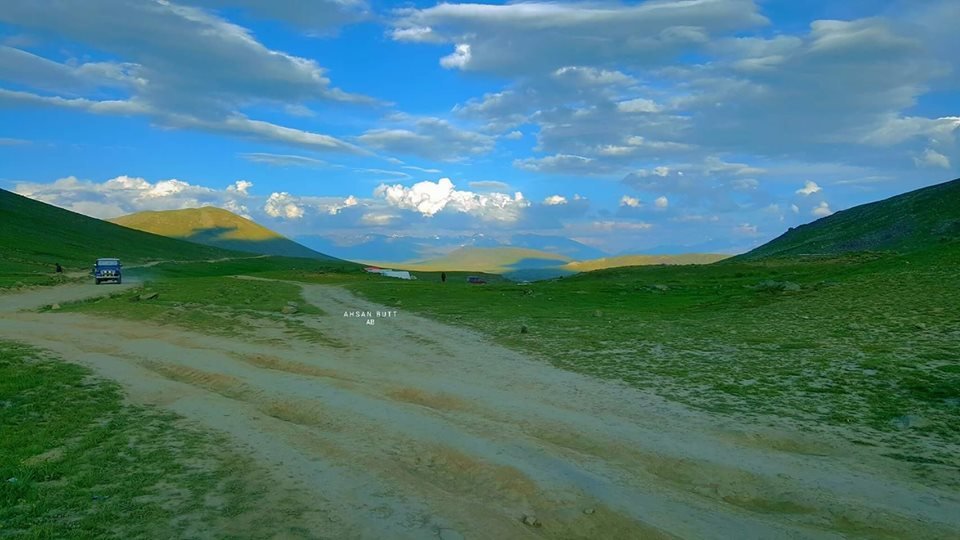 Day 1
Isb-chillas via babusar top or via Besham-Dasu
Night stay in Chillas
Day 2
Chillas to skardu
Night stay in Skardu.
Day 3
Shigar Fort
Cold Desert
Manthokha Fall
Khaplu Fort
CHAQCHAN Mosque in Khaplu
Night stay in Skardu
Day 4
Deosai planes
Satpara lake
Day 5
Shangrila Resort
Upper Kachura Lake
Soak Nala
Katpanna Lake night view.
Night stay in Skardu
Day 6
Departure for Chillas
Night stay in Chillas
Day 7
Chillas to Islamabad via babusar top
Cost: PKR80,000
Valid for: 3 Persons
Inclusions: Transport (Gli), Sight seeing, fuel, Accommodation (1 Standard Room), Toll Taxes, Driver Cum Guide
Exclusions: Drivers meal, your meal
City From: Islamabad
City To: Islamabad
Skardu-Hunza Tour Package Details 
Vehicle : Parado/APV/Corolla 
Cost: 100,000 with Family Room
Day 1 : Pickup from Islamabad in early morning drive towards Chilas
Sightseeing : Mahnsera, Besham, Chilas
Stay : Chilas Shangrilla Hotel At Chilas OR Naran
Sightseeing : Skardu City
Day 3 : Visit to Shangrilla, Upper Kachura, Kuchura Valley, Shigar, Shigar Fort
Day 4 : Visit to Manthoka Waterfall, Blind lake, Shigar.
Day 5: 
 Drive Back to Islamabad
Standard Package: 90,000
Deluxe Package: 110,000
Executive Package: 150,000
For booking Call Now: 03455889945 or drop us an Email at [email protected]
7 Days Family Package (Pick and drop from Islamabad to Islamabad) 2-Pax
Day
Itinerary
Night Stay
Spots
1
Islamabad  to Chilas(11 hours)
Chilas/Naran
Abbottabad, Mansehra, Basham, Dasu, Chilas
2
Chilas to Hunza (5 Hours)
Hunza
Raikot, 3M, Nanga Perbat View, Gilgit Local Sight seeing, Raheemabad, Altit Fort, Baltit Fort, Eagles Nest, Rakaposhi
3
Hunza to Sost(2.5 Hours)
Hunza
Sost, Khunjerab, Attabad Lake
4
Hunza to Skardu
Skardu
Kachura Lake
5
Local Sight seeing
Skardu
Shigar, Khaplu
6
Hunza to Chilas (5 Hours)
Chilas/Naran
Chilas
7
Chilas to Islamabad (11 Hours)
Total Cost : PKR.150,000 including transport(Corolla)  and Accommodation(1 Rooms)
For booking Call Now: 03455889945 or drop us an Email at [email protected]