Murree and Rawalakot are the places that remain open in winter as well for the tourists. Both are places to visit in winter among northern areas. We are offering winter packages on cheap rates.
5 Days Family  Tour (Pick and drop from Islamabad to Islamabad)
Day
Itinerary
Night Stay
Spots
1
Islamabad to Murree
Hotel Felton
Patriata, Mall Road, Kashmir Point
2
Visit to Nathiagali
Hotel Felton
Ayubia, Nathiagali
3
Murree to Neelum Valley
Rawalakot
Banjosa Lake
4
Day tour to Sharda
Rawalakot
Ghorimaar, Tolipeer
5
Rawalakot to Islamabad (3.5 Hours)
——— 45
Hot Springs
Total Cost : 55,000 including Transport (Xli/Gli) and accommodation (1 Room)
For booking Call Now: 03455889945 or drop us an Email at [email protected]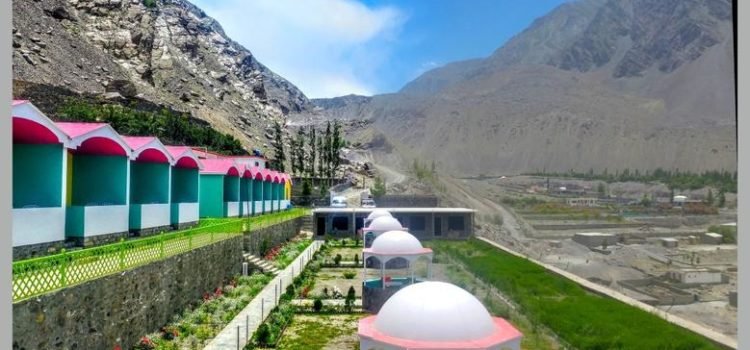 Honeymoon Package Rawalakot 3 Days / 2 Nights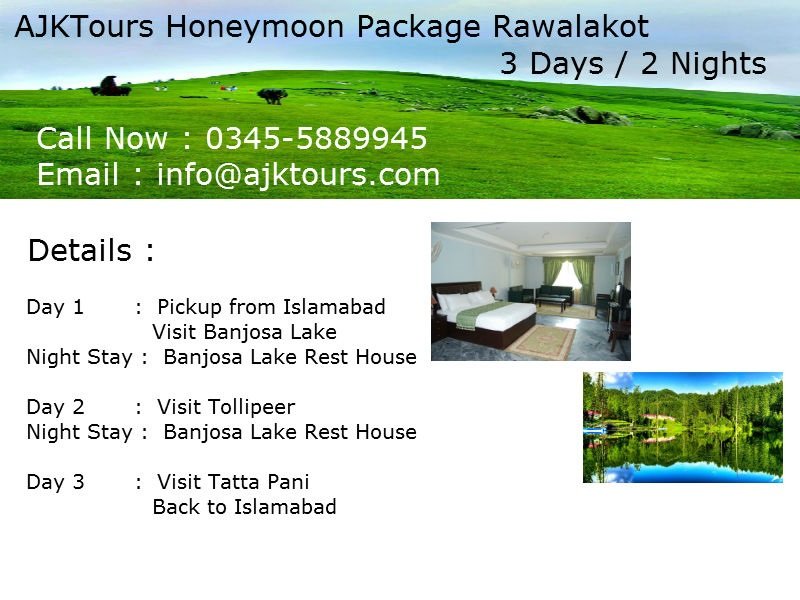 Rawalakot is located at Latitude 33°51'32.18″N, Longitude 73° 45'34.93″E and an Elevation of 5374 feet. Rawalakot is approximately 76 kilometres (47 mi) from Kohala, Pakistan and about 120 km (75 mi) from the city of Rawalpindi. It is linked with Rawalpindi and Islamabad via Goyain Nala and Tayeen roads. It is also linked with Rawalpindi via Sudhnuti.
For booking Call Now: 03455889945 or drop us an Email at [email protected]