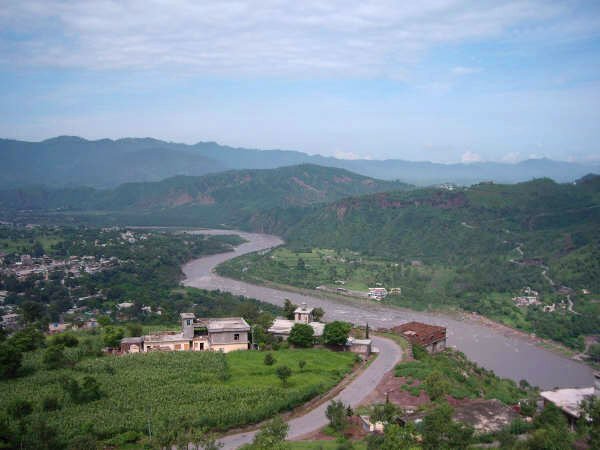 Hazrat Khawaja Ghulam Mohi-u-din (RA)
Hazrat Khawaja Ghulam Mohi-u-din Ghaznavi was born in 1902 at Bamlin, in the outskirts of the Ghazni area of Afghanistan, He performed very valuable and superior role for preaching and promoting the teachings of Islam, His family is regarded very great respect for its nobility, wisdom, educational and spiritual aspects, He was inclined towardsmysticism right from his childhood, He spent almost 12 years in mysticism and meditation that introduced himself from all the stages of marfat.
Hazrat Baba Shaadi Shaheed RA
The shrine of Baba Shadi Shaheed is situated 20 km away out side Bhlmber city in Samahni valley "Aadi Dhak" on Bhimber Samahni valley road,
The actual name of the saint was Raja Shadas Khan but is well known Ifamous as Baba Shaadi Shaheed, He is said to be born during the firsthalfofthe 15 century,
The saint enjoys I carries great deal of respect as a spiritual figure, His spiritual and religious strength brought thousands of non­Muslims into the fold of Islam,
Hazrat Pir Shah Ghazi (RA)
The mausoleum of Pir-e- Shah Ghazi is the glory of District Mirpur. The holy shrine of the saint is situated at Khari Sharif, a town 8 km away from Mirpur.
Hazrat Pir Shah Ghazi was amongst the famous saints of 12′ century. He belonged to Qadri Mystical school of thought. His miracle of disappearing and re-emerging in a river earned him a great deal of recognition among his devotees and established his stature as a mystical figure. Due to his sanctity, piety and learning. The number of his followers swelled to
Hazrat Baji Alaf Din (RA)
The shrine of the saint is in kotli, known as the city of mosques. He was born in the village katelia Sharif in the Kaghan valley. His life showed deep effects of the teaching of Hazrat Datta Gung Duksh (RA) Syed Ali Hajveri. It is believed that the saint had the honour of having a meeting with Hazrat Khizer. Moreover, his back is said to carry the prints of the hands of Hazrat Khizar (AS). Durring the tyrannical rule of the dogras people used to visit the saint to seek divine help in order to get ride of misery. Consequently, the Dogras left the region. In this way, the saint attained enormous fame.
Hazrat Pir Syed Bohala Shah (Ra)
The shrine of Hazrat Pir Syed Bohala Shah Gillani is situated in the village "Arnela" adjacent of Mang Bajri. Devotees have been visiting this shrine for the last 50years with religious enthusiasm. The forefathers of Hazrat Pir Gillani Bohala Shah had preached the teachings of Islam in different areas of Poonch and Muzaffarabad.