LEEPA:
Leepa is a small village about 60 kilometers from Naily and 38 kilometers from Reshian, at an altitude of 1921 meters. Its lush green rice fields in summer and typical wooden Kashmiri Houses present a wonderful view to the people visiting the area. Walnut, Apple, Cherry and honey of Leepa are very popular and in great demand.
DAOKHAN:
Dao – Khan is situated some 75 kilometers from Muzaffarabad An unpaved but well maintained road branches off from Reshiar to Dao- Khan (4 kilometers from Reshian), which is now we recognized due to its high altitude (2490 meters), calm and peaceful atmosphere, excellent scenic beauty and panorami views. Accommodation facilities through Tourist Rest House and Forest Rest House are available. Owing to flow of visitor tourists in the summer season, AJK Tours provide tent service for accommodation as well.
CHANANIAN:
Chananian, 62 kilometers from Naily & 36 kilometers from Reshian, is situated opposite to Leepa, near the Line of Control (LOC), at an altitude of 2226 meters. Surrounded by thick pin forest and nullah Qazi Naag flowing near by it, Chananian is als a worth seeing place in Leepa Valley.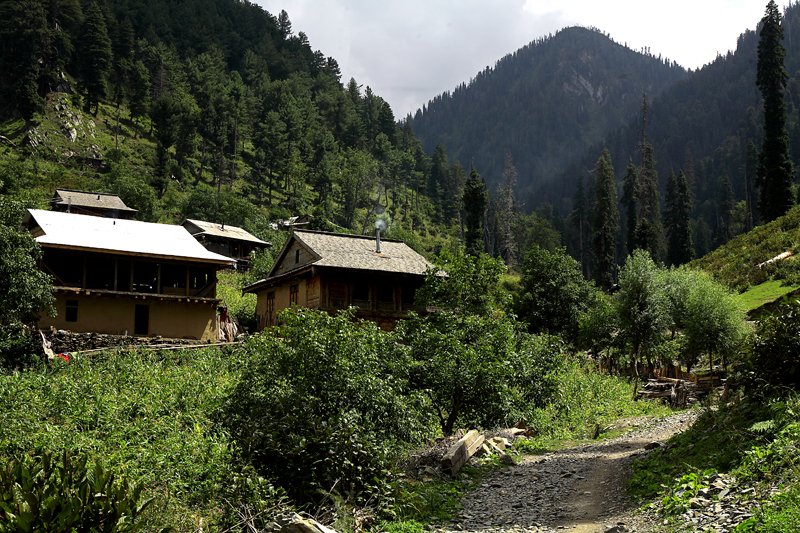 From Reshian onwards, one has to hire jeeps for journey to Leepa and other places.
For booking Call Now: 03455889945 or drop us an Email at [email protected]