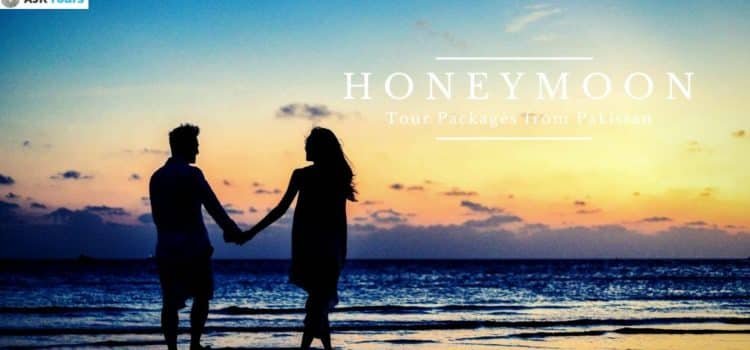 Beautiful Places in Pakistan for Honeymoon.
Venture into the wedded life deserves an unforgettable celebration in an exotic place. If there was a name to describe such a magical experience, it would be called Pakistani Honeymoon.
Home to paradises like Gilgit-Baltistan and Kashmir, Pakistan offers gorgeous places to honeymoon. Both regions sprawl across verdant valleys with romantic sceneries. There is no better place to celebrate love than in these windswept rolling hills. Robed in greenery or snow, these destinations are the best honeymoon places in Pakistan.
Skardu, Gilgit-Baltistan Region.
Perched on a height of 2500m, Skardu is one of the most beautiful places in Pakistan for a honeymoon. The greenswards of this enchanting valley are home to luxury abodes like Shangri-La. Nestled on the shores of Lower Kachura Lake, the hotel enjoys a serene ambiance.
Read Also: Places to visit in Skardu
It is surrounded by thunderous waterfalls and crystal-clear lakes. The beautiful scenery creates an intimate environment for the couples. These lush highlands are easy to reach. There are several available honeymoon packages from Muzaffarabad. They are convenient and affordable too.
Get the best offers on Honeymoon tour packages in Skardu at affordable prices with AJKTOURS.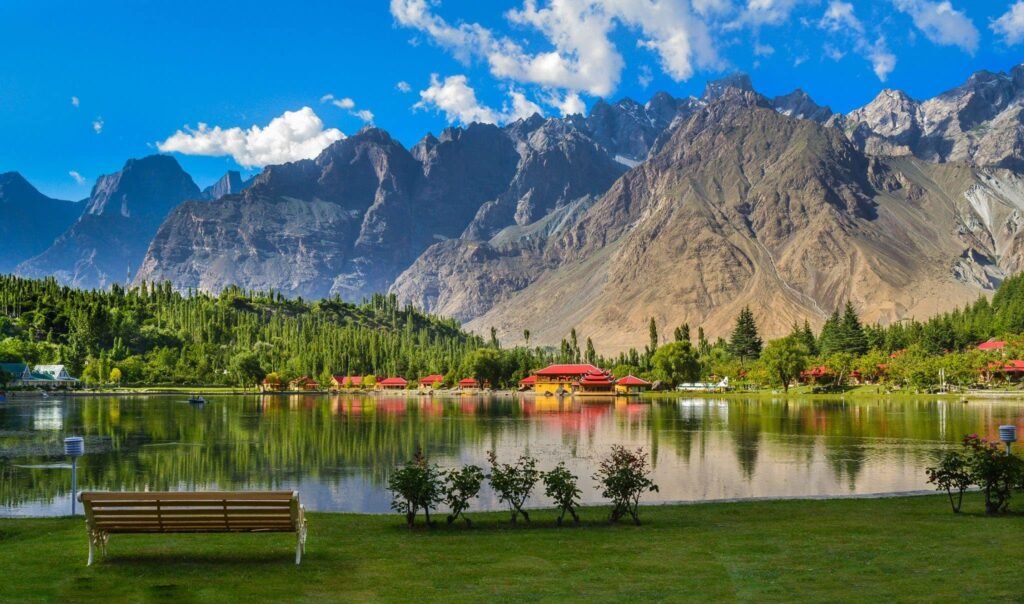 Chitral, Chitral District.
Located on the namesake river, Chitral is a lovely destination in northern Khyber Pakhtunkhwa. Its snow-laden summits paint a picturesque scene before you. The valley is cupped in the foothills of Tirich Mir, which is the highest summit of Hindukush range. This is why the vantage place offers extraordinary sights. Newlyweds can enjoy picnics or boating alongside swans. They can spend time basking Sun or enjoying snow-capped views.
Enjoy our best Honeymoon tour packages in Chitral.
Rawalakot, Poonch District.
Rawalakot is a saucer-shaped destination in the Pakistani district Poonch. Its mesmerizing natural beauty has earned a fitting moniker, "the Pearl Valley". The town is 76 km away from the city of Muzaffarabad, thus easy to reach. Summer floods the surrounding valley with lush foliage. A variety of roses bloom across the town, creating a romantic setting. Several bazaars and other local markets dot the entire place.
Read Also: Places to visit in Rawalakot
They add a boisterous dimension to its tranquility. Rawalakot is also encircled by many small hamlets, lakes, and towering trees. Newlyweds will find it a cozy nook here to celebrate their new beginning.
Enjoy our best Honeymoon tour packages in Rawalakot and explore Tolipeer, Banjosa Lake Rawalakot with AJKTOURS.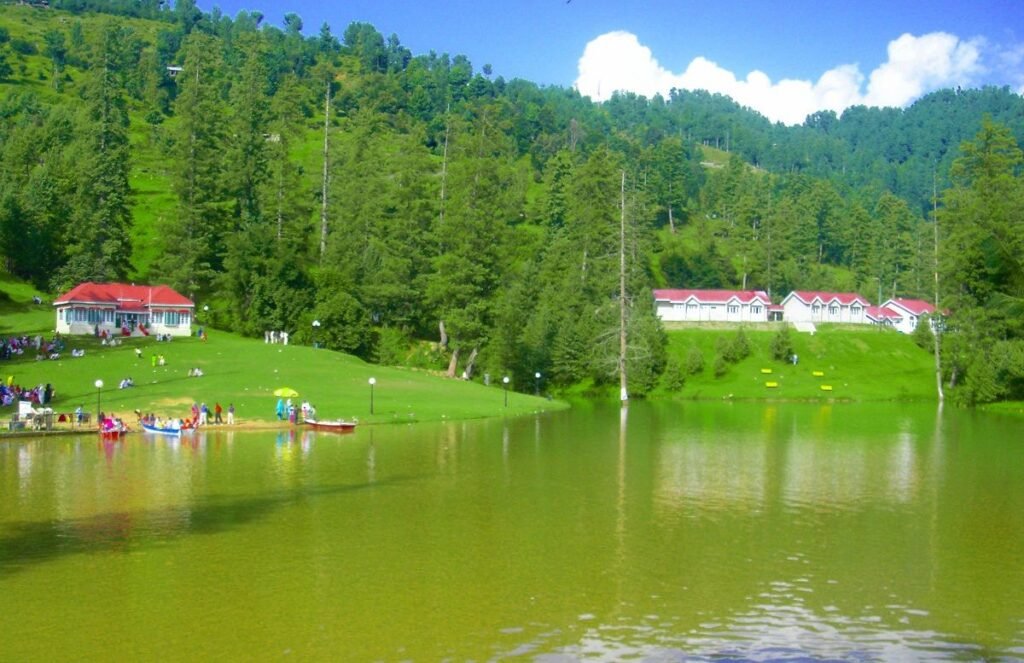 Chikaar, Hattian Bala District.
Chikaar is a vast grassland located in Kashmir. In summer, it relishes mild temperature awash with warmth. Wedged between towering mountains, Chikaar teems with placid lakes, turquoise ponds, and breezy meadows. The panorama here is replete with such gorgeous landscapes and tourist attractions. Outdoorsy couples will find a lot to do and explore here. Chikaar offers several luxurious abodes to its honeymooners to ensure a comfortable sojourn.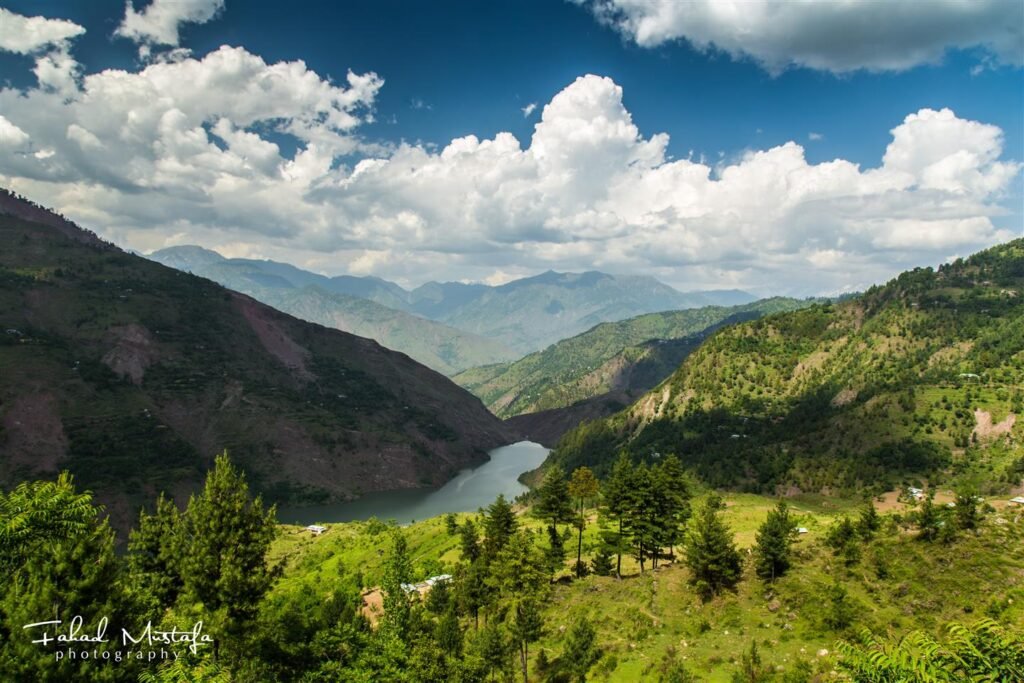 Fairy Meadows, Nanga Parbat Mountains.
The sweeping grasslands of Fairy Meadows are as magical as their name. Colloquially known as Joot, the place brims with eye-popping idyllic vistas. Tucked away from noisy urban streets,Fairy Meadows is lovely choice to celebrate a romantic sojourn. In addition to this, the valley is also a great choice for unconventional base camp honeymoon. Surrounding by snowy mountains, the place has boasts periglacial beauty. Couples can enjoy a quiet walk in its dense forests and stargaze late at night. Nothing get more romantic than a Pakistani Honeymoon!
Best offers on Honeymoon tour packages in Hunza Valley from AJKTOURS.
Neelam Valley, Kashmir
Accoladed as "Paradise of Kashmir", Neelam Valley is named after the sapphire color of its river water. Wedged between towering mountains, the valley teems with placid lakes, turquoise ponds, and breezy meadows. The panorama here is replete with gorgeous landscapes of thick forests and foamy streams. Outdoorsy couples can dive deep into its natural beauty and explore the ancient architecture found here. In summer, the valley is robed in lush greenery, while in winter is pristine white in snow. You can visit the valley any time of the year and still find it as heavenly as ever.
Book our cheap tour packages to Neelum Valley to make your honeymoon memorable.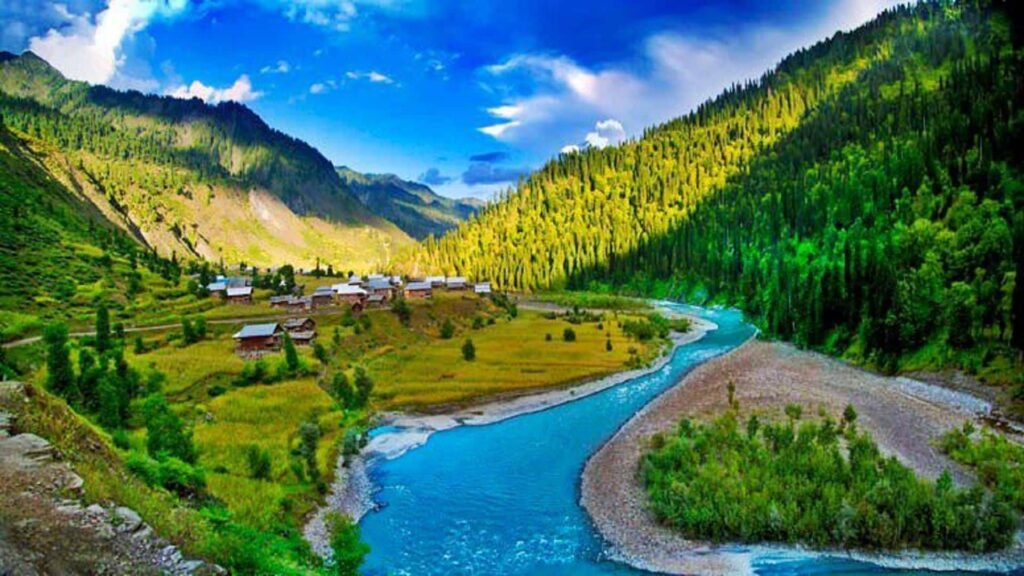 Swat, Khyber Pakhtunkhwa
Nestled on the foothills of the Hindukush region, Swat is another destination renowned for natural beauty. The landscapes have earned the region the title, Switzerland of the East. Swat is home to over 10 valleys and hill stations. It has high snowy summits, alpine meadows, deep forests, and roaring rivers.
Read Also: Places to visit in Swat
Apart from its scenic destinations, there are also ski resorts and museums. You can traverse its tranquil forests, go picnic, explore the valleys, and later call it a day by taking a long walk on the moonlit riverside.
Exclusive Swat Honeymoon Holiday Packages from AJKTOURS.
Nothing gets more romantic than a Pakistani Honeymoon!
Northern Pakistan offers its visitors a plethora of places to travel and a variety of things to do.
Northern Pakistan offers its visitors a plethora of places to travel and a variety of things to do. From high snow-cloaked summits to precipitous valleys, the region is full of natural beauty. Found amid the tranquil scenes of nature are historical architectures, rural towns, and famous trinket markets. Far away from the metropolitan, these places are a step back into the old-world lifestyle that runs at a leisurely pace and offers calm. Wrapped up in peaceful landscapes of Northern Pakistan is also an opportunity to travel and explore. In its steep climbs,you will find memorable adventures.
With our well-thought, pre-curated Pakistan tourism packages, all you will need is to indulge and enjoy. Leave all the brainy tasks like scheduling and organizing to us. Mentioned below are some of our popular Kashmir tour packages to take a peek into the paradise.
Hunza Tour Packages
Located in the Gilgit-Baltistan region, Hunza is a picturesque valley that boasts both natural and architectural beauty. There are several vantage points in the valley, including the Eagle's Nest in Duikar, that lets you admire the sweeping views of the entire valley. Other tourist spots comprise of climbing routes too irresistible for an intrepid traveller. Four of these ambitious trailsmove upward to the world's 27th highest peak of Rakaposhi questing to conquer thenearly 8000km.When not being conquered, these high towering peaks offer a lovely backdrop for honeymooners and holidaymakers.

Apart from its postcard-perfect scenes, Hunza is home to two very prominent strongholds namely Altit Fort and Baltit Fort. Built-in the 11th and 14th century respectively, these bastions served as abodes and bastions for the Mirs, the original rulers of Hunza.
Tucked away in the valley are many other gems and with our tours, you will be able to visit them all. We offer multiple Hunza Tour Packages to suit your needs. From a 5-day aerial tour to a 6-day comprehensive tour, there is a variety of pre-curated itineraries to ensure that the tours feel as if they were custom-made for you.
Skardu Tour Packages
Skardu is an eye-popping city in Gilgit-Baltistan region of Northern Pakistan. It is enclosed with snow-capped mountains of Karakoram and Himalayas. Wrapped in calm and peaceful ranges are multiple trekking, trailing, and climbing tracks for those who like to venture on an adventure. Nestled at the foothills of these high mountainous ranges is the stunning and lavish Shangri-La Resort, where you can make your abode during the sojourn with one of our packages. The place makes for a beatific getaway for honeymooners too.
Skardu is also home to several natural wonders, one of which is Katpana Cold Desert. Cold, arid, and perched on a high altitude, the desert is famous for its unlikely sand dunes. Another picturesque spot is located 20 km away from Skardu. It is the most mesmerizing lake named Kachura, colloquially known as Foroq Tso. Wedged between the beautiful landscapes of Skardu are the Manthal Buddha rock carvings that represent a bygone era.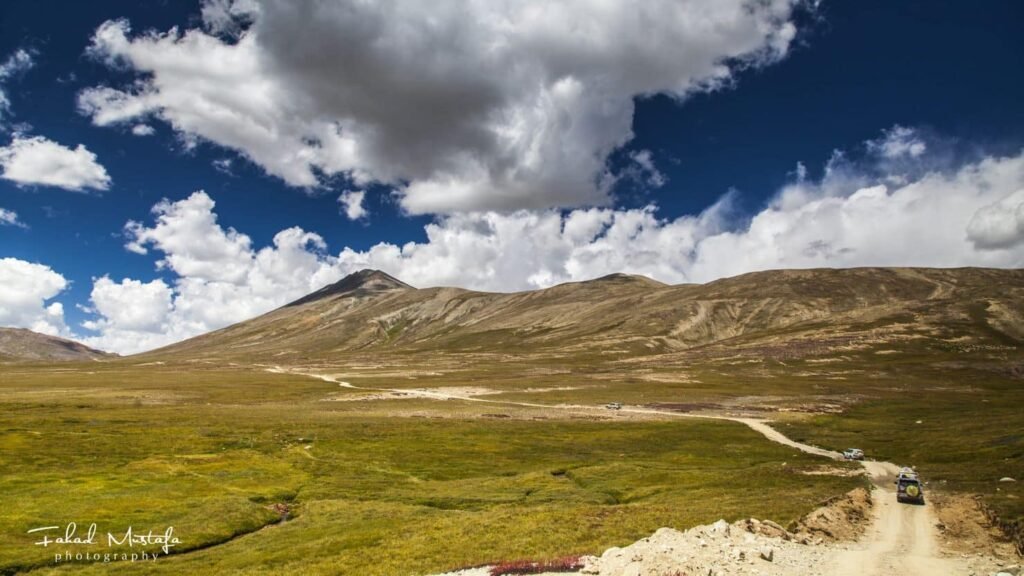 To ensure that you can take in all of Skardu without missing anything, we have created exhaustive itineraries that will maximize time and make every minute count. Aerial tours are also available. If deciding between Hunza and Skardu seems tough, you can choose to travel both with this package.
Naran Tour Packages
Naran is a medium-sized town located in the Mansehra District. Not far away from Naran is another gorgeous town named Kaghan. Both are placed in such proximity that their names are often taken together. Huddled in the foothills of lush green Himalayas and girdled by dark, dense Alpine Forest, the valley boasts unparalleled natural beauty.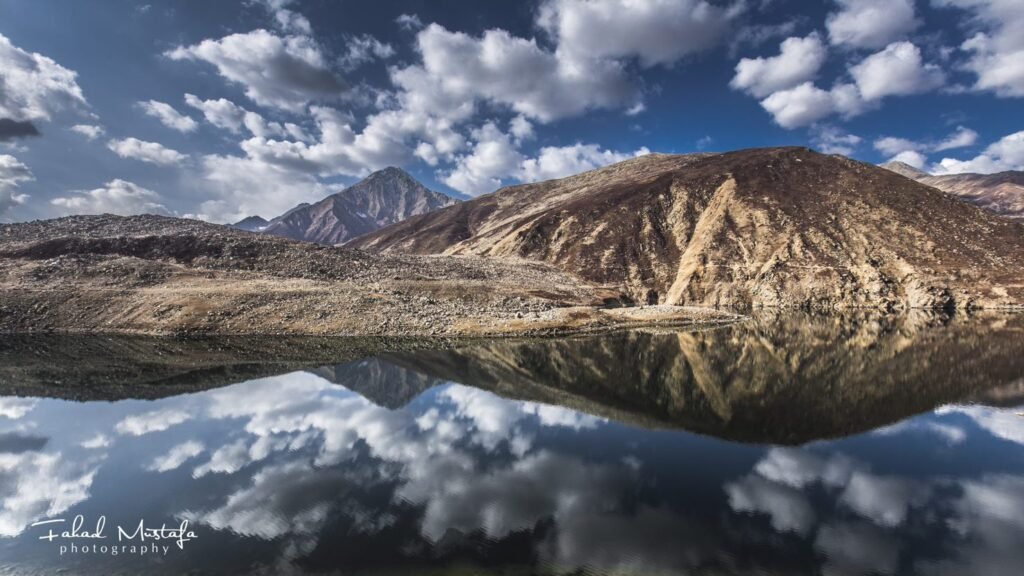 Naran, being the more famous destination, hosts thousands of tourists every year which include artists, photographers, nature-lovers, and trekkers who come here to get inspired. It is home to the lake Saif-ul-Malook, the fifth-best tourist place in Pakistan. The verdant valley has many other lakes, sprawling greenswards, meadows, and high summits that create a pleasant view for the sore eyes.
To ensure that you are able to drink in the valley to the fullest, we have curated packages that explore the entire region. Can't decide among Hunza, Skardu, and Naran? You won't have to because we have just the right tour option for you. For them, who are keener tourists and wish to explore the nearby areas of Naran too, we offer this comprehensive package.
Swat Tour Packages
Located in Pakistan's Khyber Pakhtunkhwa province, the Swat Valley is identified for its quintessential blue houses and lush green mountains. Comparatively a lesser-travelled valley of Northern Pakistan, Swat has a lot to offer for its visitors. However, often those touring the valley are unaware of the many options that they have when they're visiting the scenic valley. Curated by natives, our packages will make sure that you don't miss out on any of those spectacular places.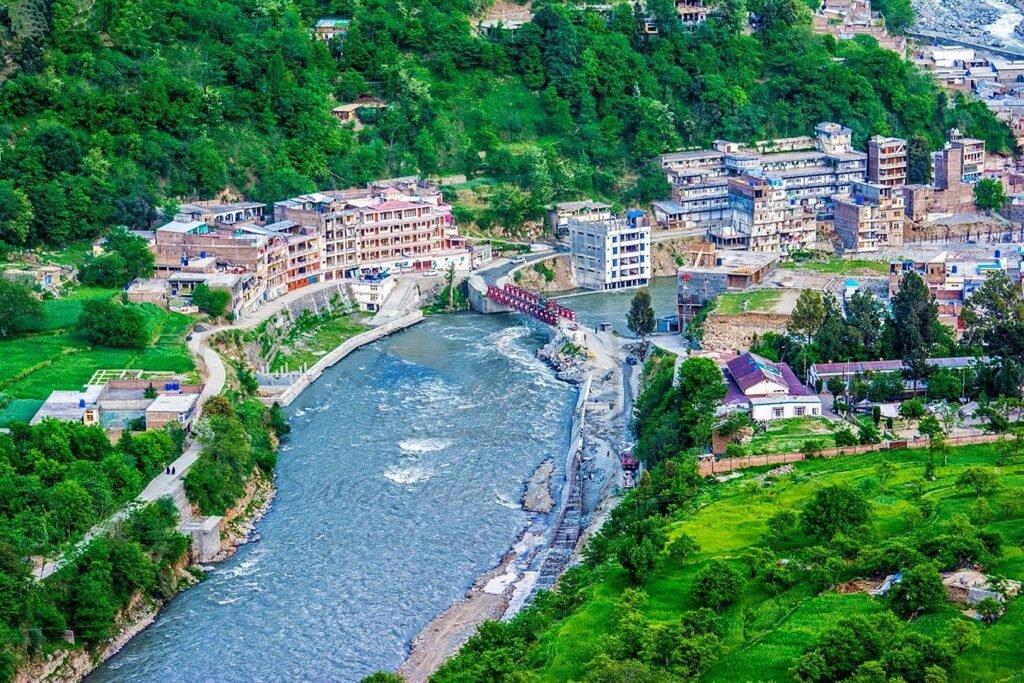 Away from the boisterous towns, our tours will take you to tens of tranquil destinations found in the Swat Valley. From enjoying waterfalls to boating on emerald lakes, strolling nature trails, and skiing, the tours let you immerse completely in the beauty of Swat. Whether you are off for a romantic escape or for a family vacation, you will find the valley to your preference.
Neelum Valley Tour Packages
Shaped uniquely to resemble a bow, Neelum Valley is another beautiful tourist destination of Northern Pakistan. Its inimitable scenes, flourishing waterfalls, sapphire lakes, and verdant mountains are awe-inspiring, to say the least. The many charms of the region also include grasslands and hilltops, wood-made old stations, lakeside resorts, ruins of old temples, remnants of archaic universities, and hiking treks.
Travel the entire valley and sightsee everything that is there to see with our package that traverses you from Islamabad to Keran through Neelum Valley. Stay in quaint cottages to live the Kashmiri life to the fullest or spend a romantic sojourn at Neelum Valley when travelling with your beloved. Our packages also let you combine two tours into one.
Murree and Galiyat Tour Packages
Murree is a town from the colonial era, wedged between Kashmir and Punjab. The town is often frequented by locals to steal some peaceful hours far away from noisy urban life. Amid the rustic charm of the towns have sprung up mostly hotels to accommodate the influx of tourists. This mix of the old and new has drastically reshaped the face of the town. However, it remains equally serene and a beautiful tourist destination. The USP of Murree is its Kashmir points, some of which are dotted with parks and small shops.
Travel the area with our 4-day tour that takes you exploring the town and nearby areas, NathiGali and Muzaffarabad. Families who'd like to extend their sojourn or honeymooners wishing for a more romantic tour can choose our 6-day package to Murree. If you are looking for Murree tour package from Lahore, look no further than this.
A Little More About Our Packages
Our native-driven tours will not just take you sightseeing in Pakistan's most charming regions, but will also give you an insight into the historical background of these places. The long list of our packages does end at these six destinations. You can travel entire Northern Pakistan with our all-inclusive inexpensive tours that cover both, famous and less-frequented paths. Feel free to browse your options.
Read Also: US Tourism Magazine named Pakistan the best country for 2020