3 Days Tour Package to Neelum Valley
3 Days Family Tour (Pick and drop from Islamabad to Islamabad)
Day
Itinerary
Night Stay
Spots
1
Islamabad to Muzaffarabad (4 Hours)
Muzaffarabad
Murree Sightseeing, Kashmir Waterfall, Peer Chanasi Hill Spot
2
Muzaffarabad to Neelum Valley
Keran
Patikka,Dhani Waterfall, LOC, Kundal Shahi, Sharda, Kishan Ghati, Sharda Temple
3
Neelum Valley to Islamabad (6.5 Hours)
———
Upper Neelum, Kutton
Total Cost : 36,000 including Transport (Gli) and accommodation (1 Room)
Standard Package: 36,000
Hotels in Standard Package:
Muzaffarabad
https://www.ajktours.com/index.php/2015/05/musafir-khana-guest-house-muzaffarabad/
Keran
www.imusafir.pk/hotels-details/Neelum-Green-Land-Hotel-Keran
Deluxe Package: 45,000
Hotels in Deluxe Package:
Muzaffarabad
https://www.imusafir.pk/hotels-details/Mir-Continental
Keran
https://www.imusafir.pk/hotels-details/Pine-Park-Lodges-Keran-Neelum-Valley
Neelum Valley (Sharda)
http://www.imusafir.pk/hotels-details/Neelum-Star-Guest-House-Sharda-Neelum-Valley
Executive Package: 60,000
Hotels in Executive Package:
Muzaffarabad
https://www.imusafir.pk/hotels-details/PC-Muzaffarabad
Neelum Valley (Sharda)
http://www.imusafir.pk/hotels-details/Neelum-Star-Guest-House-Sharda-Neelum-Valley
Neelum Valley (Upper Keran)
http://www.imusafir.pk/hotels-details/Green-Village-Resort-Upper-Neelum
5 Days Tour Package to Neelum Valley
5 Days Family Tour (Pick and drop from Islamabad to Islamabad)
Day
Itinerary
Night Stay
Spots
1
Islamabad to Muzaffarabad (4 Hours)
Muzaffarabad
Murree Sightseeing, Dolai Waterfall, Peer Chanasi Hill Spot
2
Muzaffarabad to Neelum Valley
Sharda
Patikka,Dhani Waterfall, LOC, Kundal Shahi, Sharda, Kishan Ghati, Sharda Temple
3
Tour to Taobat
Sharda
Kel, Halmat, Taobat
4
Travel back to Athmaqam
Upper Neelum (Upper Keran)
Upper Neelum, Keran
5
Neelum Valley to Islamabad (6.5 Hours)
———
———
Total Cost : 55,000 including Transport (Gli) and accommodation (1 Rooms)
Standard Package: 55,000
Hotels in Standard Package:
Muzaffarabad
https://www.ajktours.com/index.php/2015/05/musafir-khana-guest-house-muzaffarabad/
Keran
www.imusafir.pk/hotels-details/Neelum-Green-Land-Hotel-Keran
Sharda
https://www.imusafir.pk/hotels-details/Kashmir-Lodges-Sharda-Neelum-Valley
Deluxe Package: 70,000
Hotels in Deluxe Package:
Muzaffarabad
https://www.imusafir.pk/hotels-details/Mir-Continental
Keran
https://www.imusafir.pk/hotels-details/Pine-Park-Lodges-Keran-Neelum-Valley
Neelum Valley (Sharda)
http://www.imusafir.pk/hotels-details/Neelum-Star-Guest-House-Sharda-Neelum-Valley
Executive Package: 99,000
Hotels in Executive Package:
Muzaffarabad
https://www.imusafir.pk/hotels-details/PC-Muzaffarabad
Neelum Valley (Sharda)
http://www.imusafir.pk/hotels-details/Neelum-Star-Guest-House-Sharda-Neelum-Valley
Neelum Valley (Upper Keran)
http://www.imusafir.pk/hotels-details/Green-Village-Resort-Upper-Neelum
6 Days Tour Package to Neelum Valley
6 Days Family Tour (Pick and drop from Islamabad to Islamabad)
Day
Itinerary
Night Stay
Spots
1
Islamabad to Muzaffarabad (4 Hours)
Muzaffarabad
Murree Sightseeing, Dolai Waterfall, Peer Chanasi Hill Spot
2
Muzaffarabad to Keran
Keran
Patikka,Dhani Waterfall, LOC, Kundal Shahi,
3
Tour to Sharda
Sharda
Sharda, Kishan Ghati, Sharda Temple,Kel, Halmat, Taobat
4
Tour to Kel
Sharda
Arrang Kel
5
Travel back to Athmaqam
Upper Neelum (Upper Keran)
Upper Neelum, Keran
6
Neelum Valley to Islamabad (6.5 Hours)
———
———
Total Cost : 65,000 including Transport (Gli) and accommodation (1 Rooms)
Standard Package: 65,000
Hotels in Standard Package:
Muzaffarabad
https://www.ajktours.com/index.php/2015/05/musafir-khana-guest-house-muzaffarabad/
Keran
www.imusafir.pk/hotels-details/Neelum-Green-Land-Hotel-Keran
Sharda
https://www.imusafir.pk/hotels-details/Kashmir-Lodges-Sharda-Neelum-Valley
Deluxe Package: 85,000
Hotels in Deluxe Package:
Muzaffarabad
https://www.imusafir.pk/hotels-details/Neelum-Hotel-Muzaffarabad
Keran
http://www.imusafir.pk/hotels-details/Green-Village-Resort-Upper-Neelum
Neelum Valley (Sharda)
http://www.imusafir.pk/hotels-details/Neelum-Star-Guest-House-Sharda-Neelum-Valley
Executive Package: 125,000
Hotels in Executive Package:
Muzaffarabad
https://www.imusafir.pk/hotels-details/PC-Muzaffarabad
Neelum Valley (Sharda)
http://www.imusafir.pk/hotels-details/Neelum-Star-Guest-House-Sharda-Neelum-Valley
Neelum Valley (Upper Keran)
http://www.imusafir.pk/hotels-details/Green-Village-Resort-Upper-Neelum
7 Days Tour Package to Neelum Valley
7 Days Family Tour (Pick and drop from Islamabad to Islamabad)
Day
Itinerary
Night Stay
Spots
1
Islamabad to Muzaffarabad (4 Hours)
Muzaffarabad
Murree Sightseeing, Dolai Waterfall, Muzaffarabad Local sight seeing
2
Muzaffarabad to Keran
Keran
Patikka,Dhani Waterfall, LOC, Kundal Shahi,
3
Tour to Sharda
Sharda
Sharda, Kishan Ghati, Sharda Temple,Kel, Halmat, Taobat
4
Tour to Kel
Sharda
Arrang Kel
5
Travel back to Keran
Upper Neelum (Upper Keran)
Upper Neelum, Keran
6
Keran to Muzaffarabad(3 Hours)
Muzaffarabad
Peer Chinasi Hill Spot
7
Neelum Valley to Islamabad (6.5 Hours)
———
———
Total Cost : 75,000 including Transport (Gli) and accommodation (1 Rooms)
Standard Package: 75,000
Hotels in Standard Package:
Muzaffarabad
https://www.ajktours.com/index.php/2015/05/musafir-khana-guest-house-muzaffarabad/
Keran
www.imusafir.pk/hotels-details/Neelum-Green-Land-Hotel-Keran
Sharda
https://www.imusafir.pk/hotels-details/Kashmir-Lodges-Sharda-Neelum-Valley
Deluxe Package: 90,000
Hotels in Deluxe Package:
Muzaffarabad
https://www.imusafir.pk/hotels-details/Neelum-Hotel-Muzaffarabad
Keran
http://www.imusafir.pk/hotels-details/Green-Village-Resort-Upper-Neelum
Neelum Valley (Sharda)
http://www.imusafir.pk/hotels-details/Neelum-Star-Guest-House-Sharda-Neelum-Valley
Executive Package: 135,000
Hotels in Executive Package:
Muzaffarabad
https://www.imusafir.pk/hotels-details/PC-Muzaffarabad
Neelum Valley (Sharda)
http://www.imusafir.pk/hotels-details/Neelum-Star-Guest-House-Sharda-Neelum-Valley
Neelum Valley (Upper Keran)
http://www.imusafir.pk/hotels-details/Green-Village-Resort-Upper-Neelum
Vehicle in
Standard Package: Xli
Deluxe Package: Gli
Executive Package: Prado (92)
Thousands of Foreigners travel to Pakistan for exploring the northern areas of Pakistan every year. If you are planning to travel to Pakistan, specially to northern areas of Pakistan, you would need Letter of Invitation or Sponsor Letter for the visa from any Tour Operator or Hotel from Pakistan. We wont recommend you to acquire letter of invitation from any individual or person who you are not related to.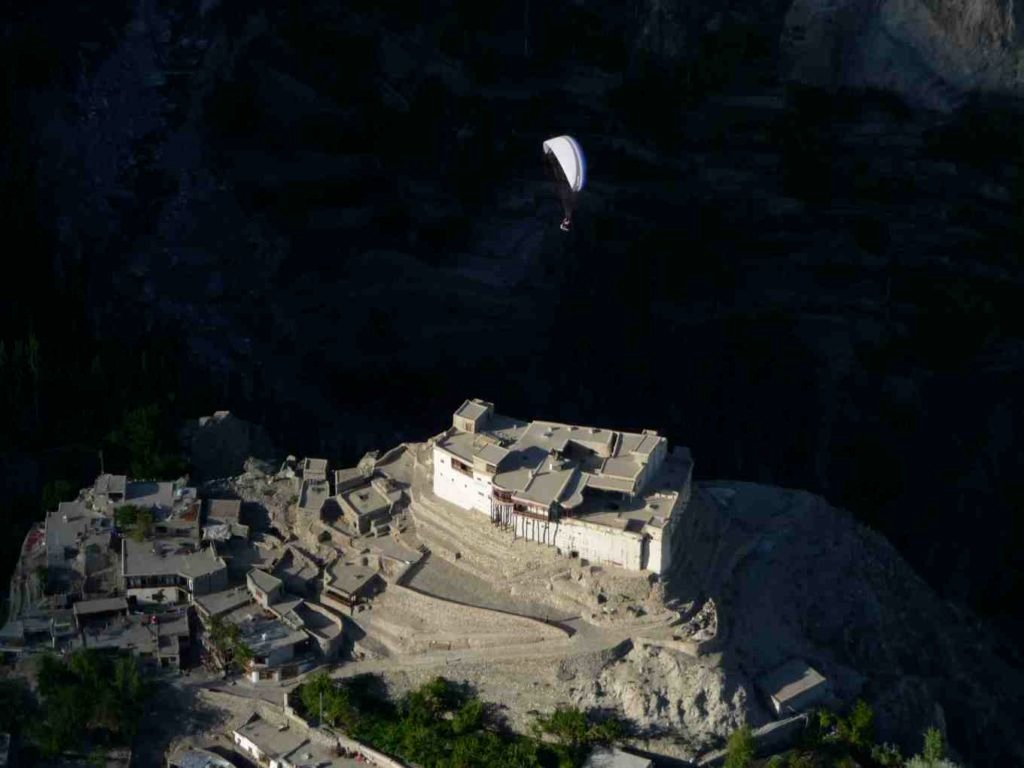 AJKTOURS offers these services on cheap charges. AJKTOURS is premium & leading tour operator company that offers tour packages specially designed for foreigners/international clients. AJKTOURS has Government License Issued by Department of Tourist services Government of Pakistan
Many tourists (Specially from UK, Malaysia, Vietnam, US, Paris, France, Holland, Switzerland, Europe) keep asking different queries e.g. how to get LOI for Pakistani visit, any travel agency that offers LOI for Pakistan Visit, how to apply for Pakistan visit visa. AJKTOURS offers one stop solution for foreign guests that offers Letter of Invitation, hotel booking, car rental facilities, itinerary planning, tailor made solutions, porters, travel guides and translators. By getting LOI you can easily process your visa and visit beautiful valleys of Pakistan specially Naran, Chitral, Shogran, Babusir Top, Gilgit, Hunza, Skardu, Swat Valley and many other hidden & unexplored paradises.
AJKTOURS is authorized to issue Letter of Invitation to foreigner tourists only once they buy complete tour package to northern areas of Pakistan by them. Else, we are not allowed by the government to send only LOI.
Pakistan, a country of Himalayas mountain, Rivers, and the Arabian Sea. Bordering with India, China, Iran, and Afghanistan makes it more eminent from a geographical point of view. The routes connected to Europe make it a more attractive place to visit. It is a country with green valleys, arid deserts, and varieties of landscapes.
Now, there is tremendous change in the perception of foreign people. A lot of tourists visited Pakistan in the past few years. The rise of tourists to Pakistan is making a giant positive change in tourism industry and economy situation. According to the British Backpacker Society, Pakistan has been ranked in the Top destination for 2018 and one of the friendliest country.
What is the Letter of Invitation (LOI)?
A letter of invitation (LOI) is the first thing you will need if you want to travel to any foreign country. It is a written document issued to the person (or tourist) willing to go to another country. LOI is approved by the ministry of affairs while issued by travel tours and agencies. The procedure starts by applying to the ministry of affairs by travel and tour agencies. But, Ministry of Affairs have a right to postponed or cancel the application without giving an explanation or notice. This Letter is granted to a person with a specific purpose and acts as a "guarantee" that the person will not conduct any illegal activity in the country he is going to visit. Thus, make sure the documents and requirements should be completed before applying.
Why is LOI mandatory to visit Pakistan?
A letter of invitation is mandatory for every tourist who wants to explore different places in Pakistan. If the purpose is to meet any friend or family, then you need to request a sponsor letter from that respective friend or host. This Letter is given due to security concerns and some other safety measures.
The purpose of the visit should be clearly mentioned. In case the foreigner visitor did not go back or plan to overstay his visit, then this can put him in any unhappy situation. The only solution is the renewal of his visa. Otherwise, strict measures can be taken by concern authorities for the tourists who stayed illegal in the country.
How to apply for LOI?
A tourist will need a Letter of invitation (LOI) or Sponsor Letter if he wants to travel to Pakistan, especially to the northern areas of Pakistan. Pakistan has relatively strict visa rules, and no foreign tourists can visit without a Letter of invitation to Pakistan.
The person who is hosting the foreign visitor will have to provide the information, i.e., duration of the stay, place of a visit, other contact information. Also, the host must provide a copy of his Pakistani passport or ID card. The LOI must be duly attested by a Gazetted Government Officer in Pakistan, with also an attested copy of CNIC/NICOP attached.
If the purpose of the visit is other than visiting any friend or family, like tourism, trekking, then he needs an invitation letter from a registered travel and tour company in Pakistan. The Ministry of Tourism issues the final approval in Pakistan.
Essential points for when you apply:
Select any authorized and registered travel and tour agency.
Complete the required procedure according to their requirement ( Some tour agency give LOI without their tour packages while others don't)
Pay the required amount of fee for LOI. (you can choose credit card or another online transaction option)
Send your documents and other credential details like passport number etc.
Tour package prices might be different for tourists of different countries.
After receiving a Letter of invitation, an applicant can apply for a visa, along with other documents.
For more information, the tourist can also contact the nearby embassy ( as documents requirements also can be different for different countries)
How much is the LOI fee for visiting Pakistan?
Most embassies require a letter of invitation from a registered tour company located in Pakistan. You can get in touch with any registered one. The Cost will be around about 70-80$, even can be more in some cases. Some tour operators charge no fee for issuance of LOI upon availing their tour packages.
Tour Operators who can offer LOI?
Several travels and tour companies are working in Pakistan who provides the service of issuance of Letter of invitation. A LOI is only valid if issued by an authorized and registered tour company within the region of Pakistan. Some companies only allow LOI if the tourists avail their tour packages as well. In some cases, tour companies charged a high price from the tourist of Europe or America, also from solo or groups.
Citizens of which country cannot apply for LOI to Pakistan?
No LOI is possible for the following three countries:
Israel.
Afghanistan.
Indian citizens.
NOTE: This also includes people who used to have a passport (Afghan, Israeli or Indian) but have changed citizenship since.
Tourists from these countries can't get LOI quickly without booking a full tour package. These countries include the USA, Middle East, Thailand, Philippines, Indonesia, Central Asia States, Gulf States, Albania, Croatia, Kosovo, Romania, Bulgaria, and Bangladesh is provided only when they purchase a tour.
So, if you're planning to visit Pakistan, and you need an Invitation letter from a registered tour operator in Pakistan, then contact us. We will assist you fully from documents to the issuance of a Letter of invitation and also in the visa process. For further details regarding our tour packages and Letter of invitation charges, you can contact us 24 hours.
WhatsApp on 03455889948,03455889945 for quick response.
AJK Tours is the best traveling and tourism company to entertain its clients with amazing deals and packages at exceptionally affordable costs. AJK Tours is your best companion to a great vacation and an affordable visit from Islamabad and Rawalpindi. AJK Tours furnishes all the tours inclusive with all meals, all activities, all lodgings, a great and itinerary. AJK Tours gives amazing new deals and packages to visit Muzaffarabad in a totally new exploring way. AJK Tours gives amazing lodgings and the best nourishment of the town and sumptuous and affordable Rent a Car in Muzaffarabad.
Muzaffarabad is the capital of Azad Kashmir. It is located on the banks of the Jhelum andNeelum waterways. It is surrounded by the Kupwara and Baramulla locale of on the Indian side of the Line of Control in the east, North-West Frontier Province in the westand the Neelum District of Azad Kashmir in the north. Muzaffarabad offer breathtaking perspectives of the Tarai Mountains the lower regions of Himalaya. There is a 5 star lodging keep running by the local chain Pearl Continental Hotels. There are two historical fortresses on inverse sides of the Neelum River. Red Fort and Black Fort. PirChinnasi located in east of Muzaffarabad. Because of its picturesque beauty, velvet green plateaus and awesome climate, it is gone by many local visitors. The perspective of the summit of the mountain peaks spell limits a vacationer. It is also the shrine of Saint Shah HussainBukhari where Devotees take pilgrimage to rejuvenate. The most opposite to PirChinassi isphawna da Danna and there are also other areas that are near of PirChinassi which are for sure  worth seen and ideal for hiking, trekking and camping activities as well as worth sightseeing.
Chikkar is a beautiful and fresh to the eye summer station at a distance of 46 Kms from Muzaffarabad over the mountain. The outstanding features of this beautiful place are its climate and landscapes. No person can be left mesmerized by its beauty, hijacking the mind with its beautifully grown, manufactured by the nature.All these places can be gone to easily through rent a Car in Muzaffarabad through AJK Tours and can be delighted in minus all potential limitations.
AJK Tours have been in the field since ages now and comprehends what its clients want and require. AJK Tours have the facility to book your favorite lodgings and restaurants and cars as well for your exploration require at extremely affordable costs. AJK Tours are always engaged to entertain their clients with the entire better we can do. AJK Tours give best Rent a Car in Muzaffarabad at absolute best and affordable costs providing with extravagance cars to give their clients a chance to appreciate quite a bit of it.