3 Days Tour Package to Neelum Valley
3 Days Family  Tour (Pick and drop from Islamabad to Islamabad)
Day
Itinerary
Night Stay
Spots
1
Islamabad  to Muzaffarabad (4 Hours)
Muzaffarabad
Murree Sightseeing, Kashmir Waterfall, Peer Chanasi Hill Spot
2
Muzaffarabad to Neelum Valley
Keran
Patikka,Dhani Waterfall, LOC, Kundal Shahi,  Sharda, Kishan Ghati, Sharda Temple
3
Neelum Valley to Islamabad (6.5 Hours)
———
Upper Neelum, Kutton
Total Cost : 32,000 including Transport (Gli) and accommodation (1 Room)
Standard Package: 32,000
Hotels in Standard Package:
Muzaffarabad
https://www.ajktours.com/index.php/2015/05/musafir-khana-guest-house-muzaffarabad/
Keran
www.imusafir.pk/hotels-details/Neelum-Green-Land-Hotel-Keran
Deluxe Package: 45,000
Hotels in Deluxe Package:
Muzaffarabad
https://www.imusafir.pk/hotels-details/Mir-Continental
Keran
https://www.imusafir.pk/hotels-details/Pine-Park-Lodges-Keran-Neelum-Valley
Neelum Valley (Sharda)
http://www.imusafir.pk/hotels-details/Neelum-Star-Guest-House-Sharda-Neelum-Valley
Executive Package: 60,000
Hotels in Executive Package:
Muzaffarabad
https://www.imusafir.pk/hotels-details/PC-Muzaffarabad
Neelum Valley (Sharda)
http://www.imusafir.pk/hotels-details/Neelum-Star-Guest-House-Sharda-Neelum-Valley
Neelum Valley (Upper Keran)
 http://www.imusafir.pk/hotels-details/Green-Village-Resort-Upper-Neelum
5 Days Tour Package to Neelum Valley
5 Days Family  Tour (Pick and drop from Islamabad to Islamabad)
Day
Itinerary
Night Stay
Spots
1
Islamabad  to Muzaffarabad (4 Hours)
Muzaffarabad
Murree Sightseeing, Dolai Waterfall, Peer Chanasi Hill Spot
2
Muzaffarabad to Neelum Valley
Sharda
Patikka,Dhani Waterfall, LOC, Kundal Shahi,  Sharda, Kishan Ghati, Sharda Temple
3
Tour to Taobat
Sharda
Kel, Halmat, Taobat
4
Travel back to Athmaqam
Upper Neelum (Upper Keran)
Upper Neelum,  Keran
5
Neelum Valley to Islamabad (6.5 Hours)
———
———
Total Cost : 55,000 including Transport (Gli) and accommodation (1 Rooms)
Standard Package: 55,000
Hotels in Standard Package:
Muzaffarabad
https://www.ajktours.com/index.php/2015/05/musafir-khana-guest-house-muzaffarabad/
Keran
www.imusafir.pk/hotels-details/Neelum-Green-Land-Hotel-Keran
Sharda
https://www.imusafir.pk/hotels-details/Kashmir-Lodges-Sharda-Neelum-Valley
Deluxe Package: 70,000
Hotels in Deluxe Package:
Muzaffarabad
https://www.imusafir.pk/hotels-details/Mir-Continental
Keran
https://www.imusafir.pk/hotels-details/Pine-Park-Lodges-Keran-Neelum-Valley
Neelum Valley (Sharda)
http://www.imusafir.pk/hotels-details/Neelum-Star-Guest-House-Sharda-Neelum-Valley
Executive Package: 99,000
Hotels in Executive Package:
Muzaffarabad
https://www.imusafir.pk/hotels-details/PC-Muzaffarabad
Neelum Valley (Sharda)
http://www.imusafir.pk/hotels-details/Neelum-Star-Guest-House-Sharda-Neelum-Valley
Neelum Valley (Upper Keran)
 http://www.imusafir.pk/hotels-details/Green-Village-Resort-Upper-Neelum
6 Days Tour Package to Neelum Valley
6 Days Family  Tour (Pick and drop from Islamabad to Islamabad)
Day
Itinerary
Night Stay
Spots
1
Islamabad  to Muzaffarabad (4 Hours)
Muzaffarabad
Murree Sightseeing, Dolai Waterfall, Peer Chanasi Hill Spot
2
Muzaffarabad to Keran
Keran
Patikka,Dhani Waterfall, LOC, Kundal Shahi,
3
Tour to Sharda
Sharda
Sharda, Kishan Ghati, Sharda Temple,Kel, Halmat, Taobat
4
Tour to Kel
Sharda
Arrang Kel
5
Travel back to Athmaqam
Upper Neelum (Upper Keran)
Upper Neelum,  Keran
6
Neelum Valley to Islamabad (6.5 Hours)
———
———
Total Cost : 65,000 including Transport (Gli) and accommodation (1 Rooms)
Standard Package: 65,000
Hotels in Standard Package:
Muzaffarabad
https://www.ajktours.com/index.php/2015/05/musafir-khana-guest-house-muzaffarabad/
Keran
www.imusafir.pk/hotels-details/Neelum-Green-Land-Hotel-Keran
Sharda
https://www.imusafir.pk/hotels-details/Kashmir-Lodges-Sharda-Neelum-Valley
Deluxe Package: 85,000
Hotels in Deluxe Package:
Muzaffarabad
https://www.imusafir.pk/hotels-details/Neelum-Hotel-Muzaffarabad
Keran
 http://www.imusafir.pk/hotels-details/Green-Village-Resort-Upper-Neelum
Neelum Valley (Sharda)
http://www.imusafir.pk/hotels-details/Neelum-Star-Guest-House-Sharda-Neelum-Valley
Executive Package: 125,000
Hotels in Executive Package:
Muzaffarabad
https://www.imusafir.pk/hotels-details/PC-Muzaffarabad
Neelum Valley (Sharda)
http://www.imusafir.pk/hotels-details/Neelum-Star-Guest-House-Sharda-Neelum-Valley
Neelum Valley (Upper Keran)
 http://www.imusafir.pk/hotels-details/Green-Village-Resort-Upper-Neelum
7 Days Tour Package to Neelum Valley
7 Days Family  Tour (Pick and drop from Islamabad to Islamabad)
Day
Itinerary
Night Stay
Spots
1
Islamabad  to Muzaffarabad (4 Hours)
Muzaffarabad
Murree Sightseeing, Dolai Waterfall, Muzaffarabad Local sight seeing
2
Muzaffarabad to Keran
Keran
Patikka,Dhani Waterfall, LOC, Kundal Shahi,
3
Tour to Sharda
Sharda
Sharda, Kishan Ghati, Sharda Temple,Kel, Halmat, Taobat
4
Tour to Kel
Sharda
Arrang Kel
5
Travel back to Keran
Upper Neelum (Upper Keran)
Upper Neelum,  Keran
6
Keran to Muzaffarabad(3 Hours)
Muzaffarabad
Peer Chinasi Hill Spot
7
Neelum Valley to Islamabad (6.5 Hours)
———
———
Total Cost : 75,000 including Transport (Gli) and accommodation (1 Rooms)
Standard Package: 75,000
Hotels in Standard Package:
Muzaffarabad
https://www.ajktours.com/index.php/2015/05/musafir-khana-guest-house-muzaffarabad/
Keran
www.imusafir.pk/hotels-details/Neelum-Green-Land-Hotel-Keran
Sharda
https://www.imusafir.pk/hotels-details/Kashmir-Lodges-Sharda-Neelum-Valley
Deluxe Package: 90,000
Hotels in Deluxe Package:
Muzaffarabad
https://www.imusafir.pk/hotels-details/Neelum-Hotel-Muzaffarabad
Keran
 http://www.imusafir.pk/hotels-details/Green-Village-Resort-Upper-Neelum
Neelum Valley (Sharda)
http://www.imusafir.pk/hotels-details/Neelum-Star-Guest-House-Sharda-Neelum-Valley
Executive Package: 135,000
Hotels in Executive Package:
Muzaffarabad
https://www.imusafir.pk/hotels-details/PC-Muzaffarabad
Neelum Valley (Sharda)
http://www.imusafir.pk/hotels-details/Neelum-Star-Guest-House-Sharda-Neelum-Valley
Neelum Valley (Upper Keran)
 http://www.imusafir.pk/hotels-details/Green-Village-Resort-Upper-Neelum
Vehicle in
Standard Package: Xli
Deluxe Package: Gli
Executive Package: Prado (92)
Thousands of Foreigners travel to Pakistan for exploring the northern areas of Pakistan every year. If you are planning to travel to Pakistan, specially to northern areas of Pakistan, you would need Letter of Invitation or Sponsor Letter for the visa from any Tour Operator or Hotel from Pakistan. We wont recommend you to acquire letter of invitation from any individual or person who you are not related to.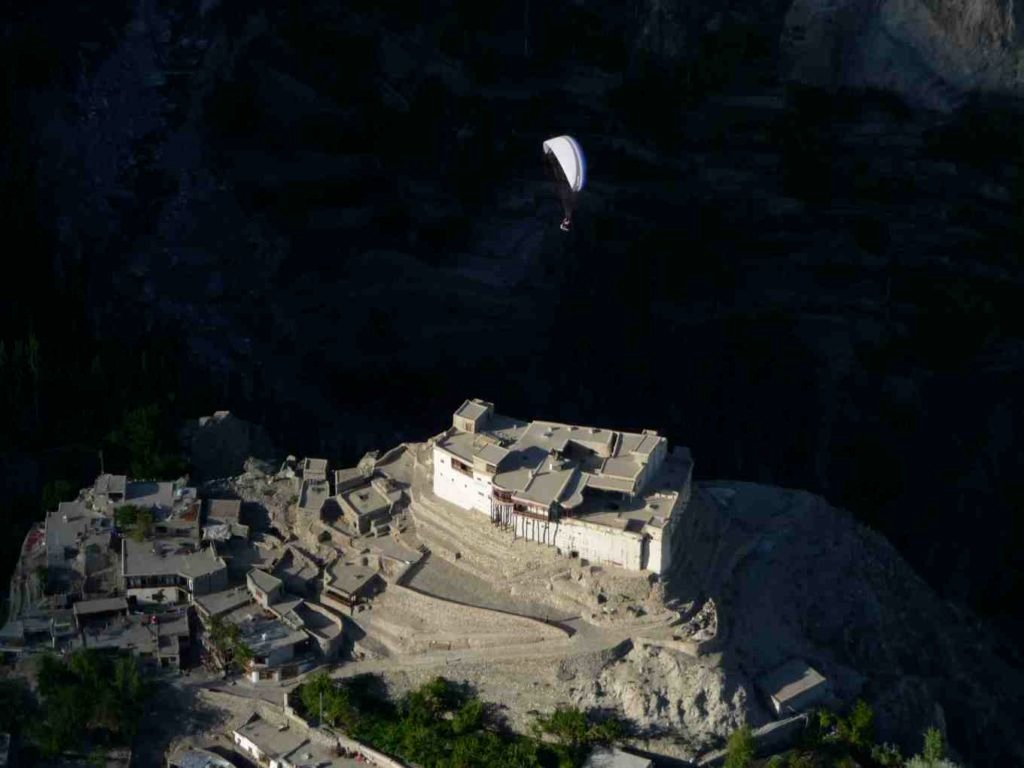 AJKTOURS offers these services on cheap charges. AJKTOURS is premium & leading tour operator company that offers tour packages specially designed for foreigners/international clients. AJKTOURS has Government License Issued by Department of Tourist services Government of Pakistan
Many tourists (Specially from UK, Malaysia, Vietnam, US, Paris, France, Holland, Switzerland, Europe) keep asking different queries e.g. how to get LOI for Pakistani visit, any travel agency that offers LOI for Pakistan Visit, how to apply for Pakistan visit visa. AJKTOURS offers one stop solution for foreign guests that offers Letter of Invitation, hotel booking, car rental facilities, itinerary planning, tailor made solutions, porters, travel guides and translators. By getting LOI you can easily process your visa and visit beautiful valleys of Pakistan specially Naran, Chitral, Shogran, Babusir Top, Gilgit, Hunza, Skardu, Swat Valley and many other hidden & unexplored paradises.
AJKTOURS is authorized to issue Letter of Invitation to foreigner tourists only once they buy complete tour package to northern areas of Pakistan by them. Else, we are not allowed by the government to send only LOI.
AJK Tours is the best traveling and tourism company to entertain its clients with amazing deals and packages at exceptionally affordable costs. AJK Tours is your best companion to a great vacation and an affordable visit from Islamabad and Rawalpindi. AJK Tours furnishes all the tours inclusive with all meals, all activities, all lodgings, a great and itinerary. AJK Tours gives amazing new deals and packages to visit Muzaffarabad in a totally new exploring way. AJK Tours gives amazing lodgings and the best nourishment of the town and sumptuous and affordable Rent a Car in Muzaffarabad.
Muzaffarabad is the capital of Azad Kashmir. It is located on the banks of the Jhelum andNeelum waterways. It is surrounded by the Kupwara and Baramulla locale of on the Indian side of the Line of Control in the east, North-West Frontier Province in the westand the Neelum District of Azad Kashmir in the north. Muzaffarabad offer breathtaking perspectives of the Tarai Mountains the lower regions of Himalaya. There is a 5 star lodging keep running by the local chain Pearl Continental Hotels. There are two historical fortresses on inverse sides of the Neelum River. Red Fort and Black Fort. PirChinnasi located in east of Muzaffarabad. Because of its picturesque beauty, velvet green plateaus and awesome climate, it is gone by many local visitors. The perspective of the summit of the mountain peaks spell limits a vacationer. It is also the shrine of Saint Shah HussainBukhari where Devotees take pilgrimage to rejuvenate. The most opposite to PirChinassi isphawna da Danna and there are also other areas that are near of PirChinassi which are for sure  worth seen and ideal for hiking, trekking and camping activities as well as worth sightseeing.
Chikkar is a beautiful and fresh to the eye summer station at a distance of 46 Kms from Muzaffarabad over the mountain. The outstanding features of this beautiful place are its climate and landscapes. No person can be left mesmerized by its beauty, hijacking the mind with its beautifully grown, manufactured by the nature.All these places can be gone to easily through rent a Car in Muzaffarabad through AJK Tours and can be delighted in minus all potential limitations.
AJK Tours have been in the field since ages now and comprehends what its clients want and require. AJK Tours have the facility to book your favorite lodgings and restaurants and cars as well for your exploration require at extremely affordable costs. AJK Tours are always engaged to entertain their clients with the entire better we can do. AJK Tours give best Rent a Car in Muzaffarabad at absolute best and affordable costs providing with extravagance cars to give their clients a chance to appreciate quite a bit of it.