Narrated Abu Huraira: Allah's Apostle said, "(The performance of) 'Umra is an expiation for the sins committed (between it and the previous one). And the reward of Hajj Mabrur (the one accepted by Allah) is nothing except Paradise."
Umrah is one of the most important pilgrimage for Muslim community that can be done through out the year any time. For the convenience of pilgrims AJKTOURS offers Umrah Packages including hotel accommodation & "Zyarat" of sacred places in both Makkah and Madina.
Ajktours offers 3 star, 4 star, 5 star Umrah Packages from Muzaffarabad Azad Kashmir, Rawalpindi and Islamabad the capital of Pakistan. You can have customized Umrah package of your own choice for 11 days, 15 days, 21 days on group/shared basis or private. Given rates are for per person and includes:
Umrah Visa
Hotel accommodation for 15 days (Hotels near Madina 150M)
Full Transportation
Return Air Ticket
To book your umrah package on cheap rates Call Now: 03455889945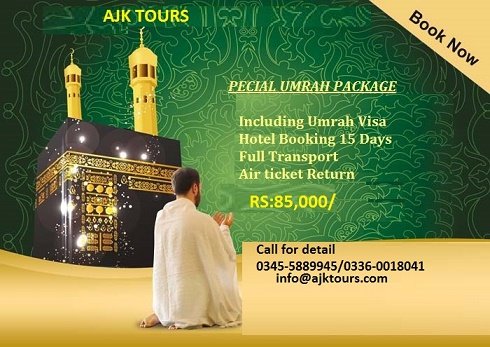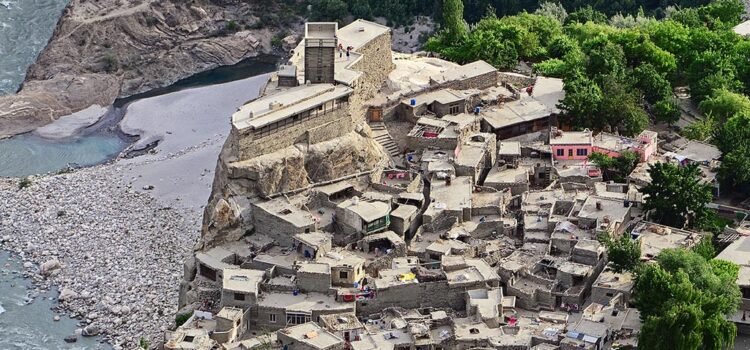 Hunza is one of the most visited destination in Pakistan. Gilgit, Kareemabad, 3M, Rakaposhi View, Attabad Lake, Sost, Passu, Khunjerab Pass (aka China Border), Altit fort, baltit fort, Eagle's nest (Duikar) are most popular spots in Hunza.
6 Days Group  Tour (Pick and drop from Islamabad to Islamabad)
Day
Itinerary
Night Stay
Spots
1
Islamabad to Naran
Naran
Naran
2
Naran to Hunza
Hunza
Rakaposhi View, Karimabad, Altit Fort, Baltit Fort
3
Local sightseeing
Hunza
Eagle's Nest
4
Travel to Khunjerab
Hunza
Attabad Lake, Sost, Khunjerab
5
Hunza to Naran
Naran
Naran
6
Departure back to Islamabad
———
———
Total Cost : Student Package 1850/head/day
Cost includes Accommodation & Meal(Breakfast+Dinner)