Honey Moon in Naran Kaghan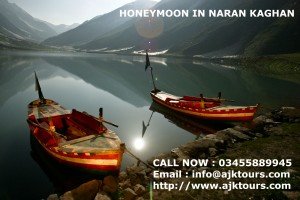 Itinerary:
5 Days Family package (Pick and drop from Islamabad to Islamabad)
Day
Itinerary
Night Stay
Spots
1
Islamabadto Naran
Shogran
Texla, Abbottabad, Balakot, Kawai, Shogran
2
Visit to Siri Paye
Shogran
Siri, Paye
3
Shogran to Naran
Naran
Saifulmalook, Kaghan, Naran
4
visit toLulusir Lake
Naran
Jalkhad, Batakundi, Lulusir Lake
5
Back toIslamabad
–
Kaghan Valley
Features
Duration: 5 Days
Price: 70,000
Starts From: Islamabad
Ends To: Islamabad
Includes: Accommodation ,Transportation,Driver
Standard Package: 70000
Deluxe Package: 90,000
Executive Package: 120,000
Includes transport from Islamabad to Islamabad
Overnight stays:
02-Overnight at Shogran
02-Overnight at Naran Tours & Sightseeing's: Shogran, Kawai, Jareed, Kaghan, Khania, NaranJeep Safari's: Saiful Maluk Lake, Sri Lake & Paye Plato (subject to road & weather conditions)
Attractions in Naran
While having a trip to Naran you can visit Shogran, Kawai, Siri, Paye, Makra peak, Saiful Malook, Batakundi, Jalkhad, Lalazar, Lulusar Lake, Dudipatsar National Park and Babusar. Near by spots from Naran are Kashmir, Muzaffarabad, Neelum Valley, Balakot and Mansehra. Abbottabad and Harripur can be visited while traveling from Islamabad-Taxila route.
Hotels in Naran Kaghan & Shogran
There are plenty of hotels in this area from most luxurious to economical hotels. For honeymoon tours Pine Park Hotels, demanchi and Arcadian are best.
Naran Kaghan Shogran Tour Packages
We offer different tour packages to Naran Kaghan. We also plan a tour to Shogran Naran and Kaghan for you. Some of pacakges are given below.
Group Tour Package to Naran Kaghan,
Family Tour Package to Naran Kaghan,
Honeymoon Tour Package to Naran Kaghan,
We offer some of the best hotels in Naran & Kaghan,
To Book your tour call now at 03455889945 or drop us an email at [email protected]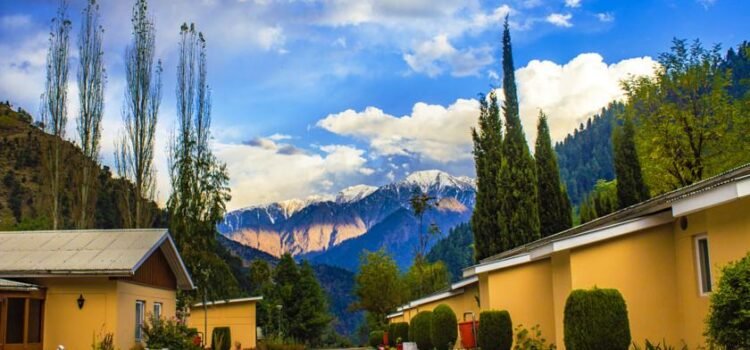 Conference Facilities In Neelum Valley
AJKTours is honoured to offer conference facilities in Neelum Valley for corporatesand businesses from all over Pakistan. We offer complete corporate packages including transport, boarding and lodging services in Kutton , Keran and Sharda.
Our Corporate Packages include :
The above mentioned per head rates are inclusive of the following:
Conference Area with multimedia.
Green tea during conference.
Best available Accommodation in Neelum Valley.
Breakfast with Paratha, Anda and Tea.
Dinner and lunch with rich menu.
One B.B.Q Dinner During the Stay.
Bonfire & Movie night.
Musical Night.
Guided Tour of the nearby hills.
Sports Facilities i.e Tennis Court, Snooker Table, Gym in Kutton Resort.
T0 Book your tour call now at 03455889945 or drop us an email at [email protected]