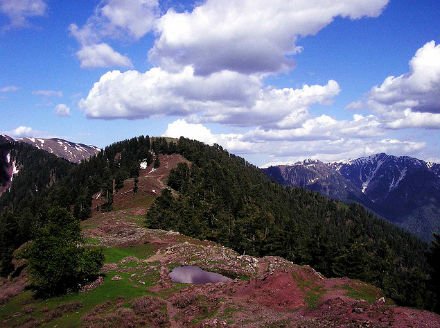 The awe-inspiring locus, with an altitude of 2924 meters above the sea level is located eastward of Muzaffarabad. Due to its tremendous scenic beauty, velvet green plateaus and wonderful climate, it wins admiration of nature lovers.
The view of the summit of the neighboring mountain peaks spell bounds a tourist. Devotees of Saint Shah Hussain Bukhari, take pilgrimage to rejuvenate their adust heart.
The adjacent Pir Asimar, phawna da Danna and the areas in the bottom of Pirchinassi, i.e. Saran, Sud Bun, Mushki, Sakki and Jarran phirran are also worth seeing and ideal for hiking, trekking and camping activities. A guest house is being operated in Peer Chanasi by AJK Tourism Department.

For booking and more information
+92-345-5889945
email : [email protected]

For booking Call Now: 03455889945 or drop us an Email at [email protected]