4 Days Corporate Package (Pick and drop from Islamabad to Islamabad) Day Itinerary Night Stay Spots 1 Islamabad  to Neelum Valley (6.5 Hours) Kutton/Keran Patika,Dhani Waterfall, LOC, Kundal Shahi, Kutton 2 Day tour to Ratti Galli Kutton/Keran Ratti Gali Lake (Jeeps) 3 Day tour to Sharda (3Hours) Kutton/Keran Uthmaqam, Keran,Sharda,Dudniayl, Kishan Ghati, Sharda Temple ,  Upper Neelum 4 Kutton to Islamabad (7 Hours) - Muzaffarabad...
About Jhellum Valley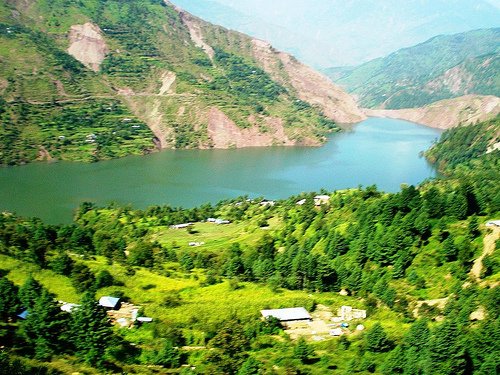 This is an ideal valley for both the domestic and international tourists. The curling river Jhelum passes through from East to West between the high green mountains of this valley and joins the river Neelum at Domel near Muzaffarabad city. A 59 Km long metalled road runs along the river Jhelum from Muzaffarabad to Chokothi, which is located adjacent to line of control (Loc). Buses & wagons ply on this route regularly.
Zilzaal Lake:
Due to the devastating earthquake of October 8th 2005, like other areas of AJK, the areas in Jhelum Valley