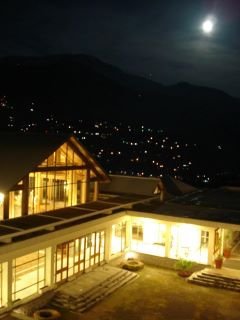 Muzaffarabad is the Capital of Azad Kashmir(AJK). It is very vast and populated area. Thousands of people visit from other villages and cities to Muzaffarabad City, there are every type of hotels Muzaffarabad from luxury to average standard hotel.
Even you will find PC hotel in muzaffarabad on very appropriate price. AJKTOURS will reserve rooms in hotels/rest houses/lodges on your one call any where you want.
Muzaffarabad is the first spot from where you can easily move to Neelum Valley and Jhelum Valley very easily. Ajk tours offers their service any where in AJK. You will find best hotel/rest house in the town. Rawalakot, Muzaffarabad, Keran, Kutton, Athmaqam, Kel, sharda, Bagh, Sudhan Gali, Kotli, Neelum Valley, Leepa Valley(nokot) even any where you will find standard hotel/rest house for you.

For reservation of hotels, rest houses and lodges in any city of Azad kashmir like Muzaffarabad, Neelum valley, Jhelum valley, Rawalakot, Bagh or any where, feel free to contact us on following numbers or email us.
In Muzaffarabad you will get every type of hotels, from avg to luxury, at very fair price.
For more information and booking call now : 0345-5889945
or Email : info@ajktours.com
Post Tagged with
accommodation in Muzaffarabad
,
hotels in Azad Kashmir
,
Hotels in muzaffarabad
,
lodges in muzaffarabad
,
motels in muzaffarabad
,
Muzaffarabad Azad Kashmir
,
Muzaffarabad Hotels
,
PC Hotel Muzaffarabad
,
PC in muzaffarabad
,
Pearl Continental Hotel Muzaffarabad
,
Pearl Continental in muzaffarabad
,
prices of hotels in Muzaffarabad
,
residence in Muzaffarabad
,
Rest houses in AJK
,
rest houses in muzaffarabad
,
tourism in muzaffarabad